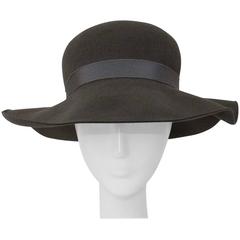 80S Giorgio Armani Grey Felt Floppy Hat
Offered by
Decades of Fashion
Dealer Location:
San Francisco, CA
80s Giorgio Armani Grey Felt Floppy Hat
Giorgio Armani Hats
80s Giorgio Armani felt floppy hat. Extremely soft. Gros grain interior and exterior band. Measurements 21 1/2" circumference 2 3/4" - 3 1/2" wide band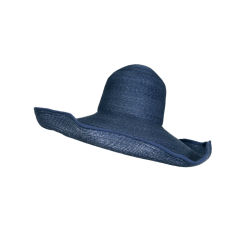 Dealer Location:
New Hope, PA
Giorgio Armani
Giorgio Armani Hats
Deep navy straw with a wired wavy edge is the most attractive way to hide from the sun or the papparazzi! This fabulous hat, retailed in Milan, is in pristine condition and appears unw...