The average cost of an antique Giorgio Armani Hats is $1,047. The price can vary from $295 and $1,800 based on the condition, age, materials and aesthetic value for a specific Giorgio Armani Hats.
Basha Gold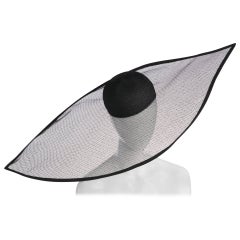 Giorgio Armani Black Sculptural Wide Brim Eye Ha...
Giorgio Armani, Giorgio Armani Hats
This hat cannot help but evoke the vivid millinery displayed during royal events in Great Britain. Renowned Italian designer Giorgio Armani brings the same sophistication to this hat th...
Decades of Fashion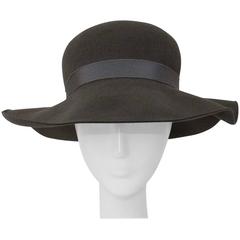 25% Off
80s Giorgio Armani Grey Felt Floppy Hat
Giorgio Armani Hats
80s Giorgio Armani felt floppy hat. Extremely soft. Gros grain interior and exterior band. Measurements 21 1/2" circumference 2 3/4" - 3 1/2" wide band