The average cost of an antique Tanya Aguiniga Furniture is $5,750. The price can vary from $1,500 and $10,000 based on the condition, age, materials and aesthetic value for a specific Tanya Aguiniga Furniture.
Oliver M. Furth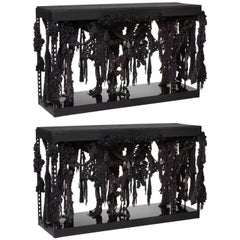 "Kelp Forest" Consoles
Tanya Aguiniga
2010s American Modern Console Tables
Mirror, Metal, Wool, Jute, Silk, Fir
A collaboration between Oliver M. Furth and Tanya Aguiniga, 'Kelp Forest' features two unique consoles of reclaimed woven fibers, negotiating a matte black nickel-plated industrial fram...
J.F. CHEN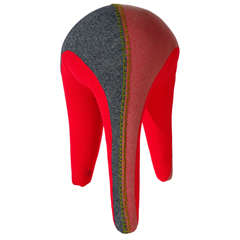 On Hold
'Lanky' by Tanya Aguiniga
Tanya Aguiniga
21st Century and Contemporary Mexican Stools
Felt
'Lanky' stool by Tanya Aguiniga.