About Geraldine Larkin
Geraldine Larkin has taken traditional embroidery techniques and used her architectural background to turn them into contemporary works of art. The hand embroidered textiles for interiors are couture pieces-small scale art installations that elevate hand embroidery to the vanguard of design. After working for more than twenty years for fashion houses in London,Paris,New York and Milan Geraldine has turned her unerring eye to home textiles and furniture. Wardrobe doors,wall hanging,furniture,curtains,cushions and now mid-century sofas and chairs with richly embellished...Read More

1stdibs Dealer Since 2017
Contact Info
More About Geraldine Larkin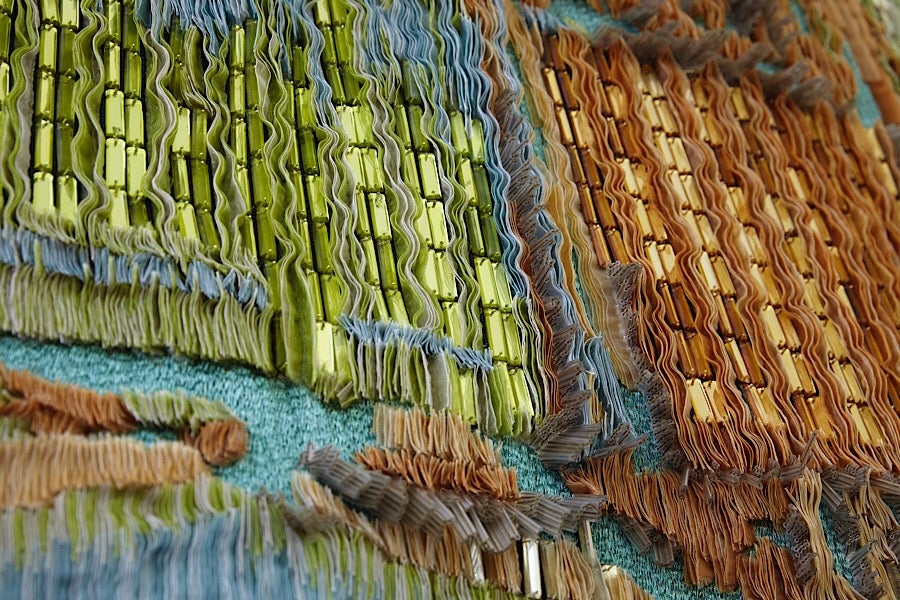 Abstract Squares-Wall hanging detail. We specialise in making sublime art pieces that make a real statement of intent for any client looking to decorate a space with something truly individual.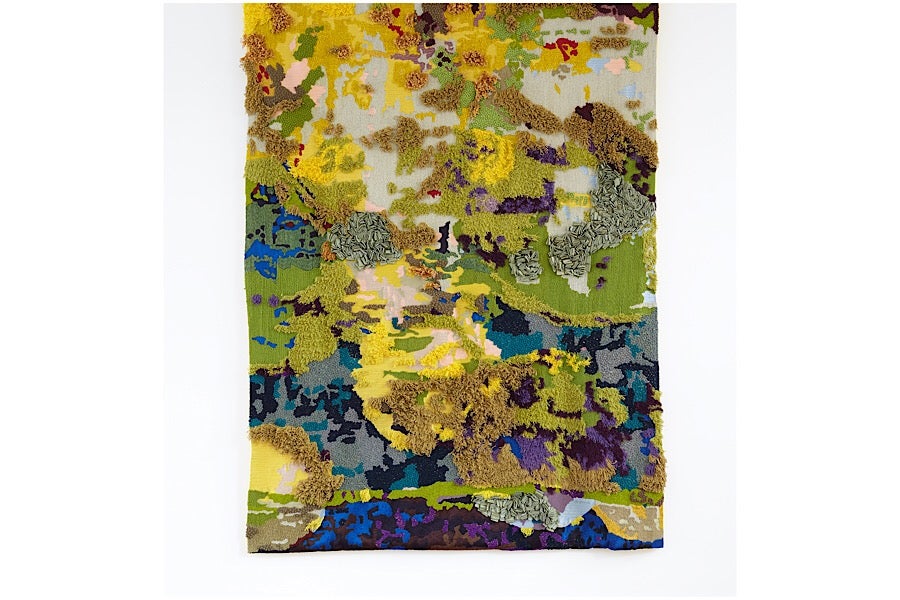 Lakeshore-Wall hanging Whether you wish to tell a story or generate a certain atmosphere these pieces demand attention as soon as you enter a room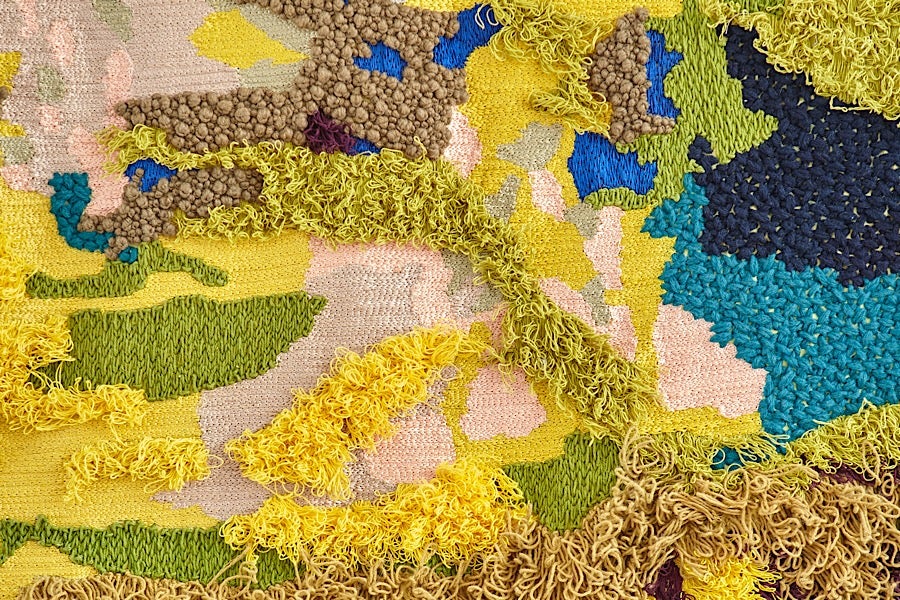 Lakeshore-Wall hanging detail Matt beads,silk,wool,raffia yarns and grosgrain ribbon. 1360mm x 1800mm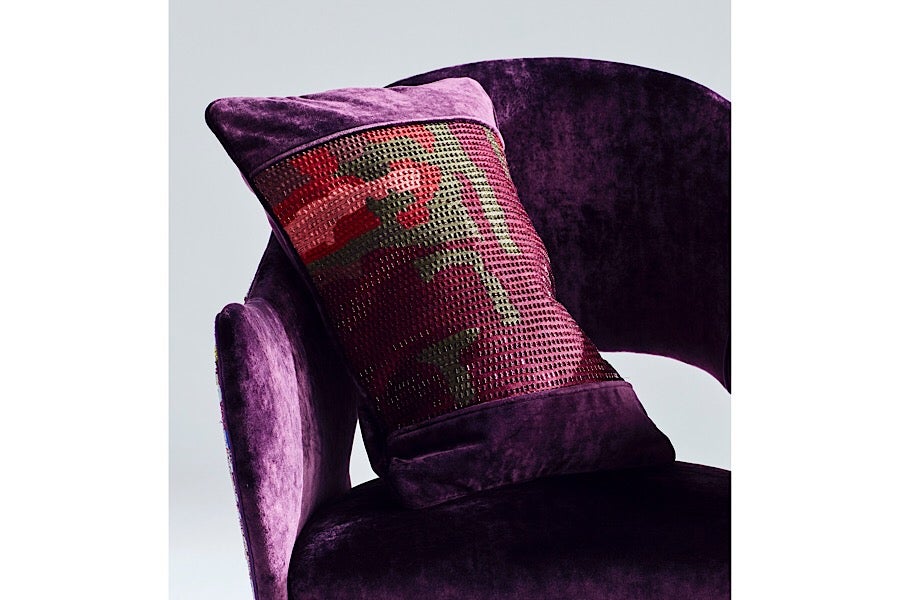 Abstract Velvet pillow 300mm x 500mm Hand embroidery silk thread and concealed bugle beads for subtle lustre Mid century chair GL1923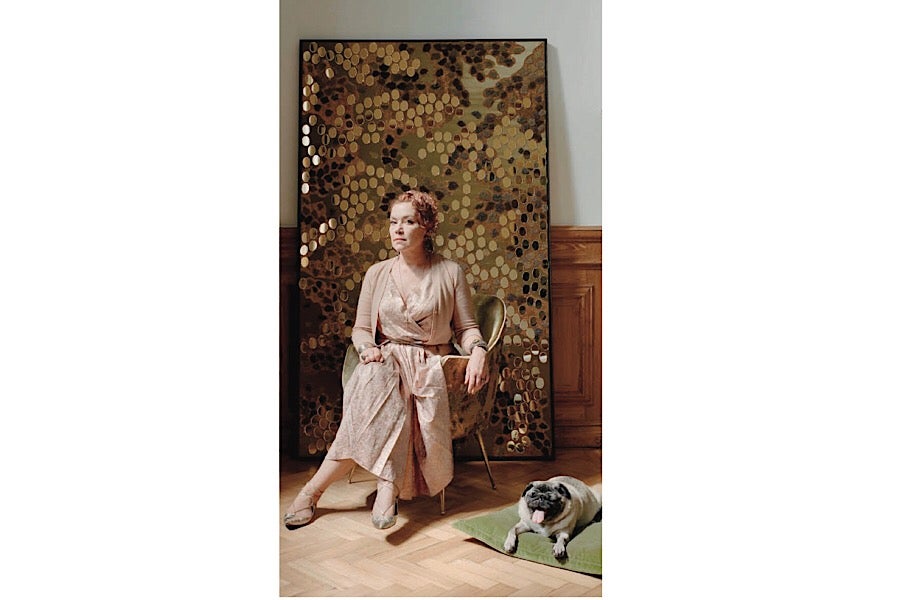 Geraldine Larkin at her London studio with Raj the pug.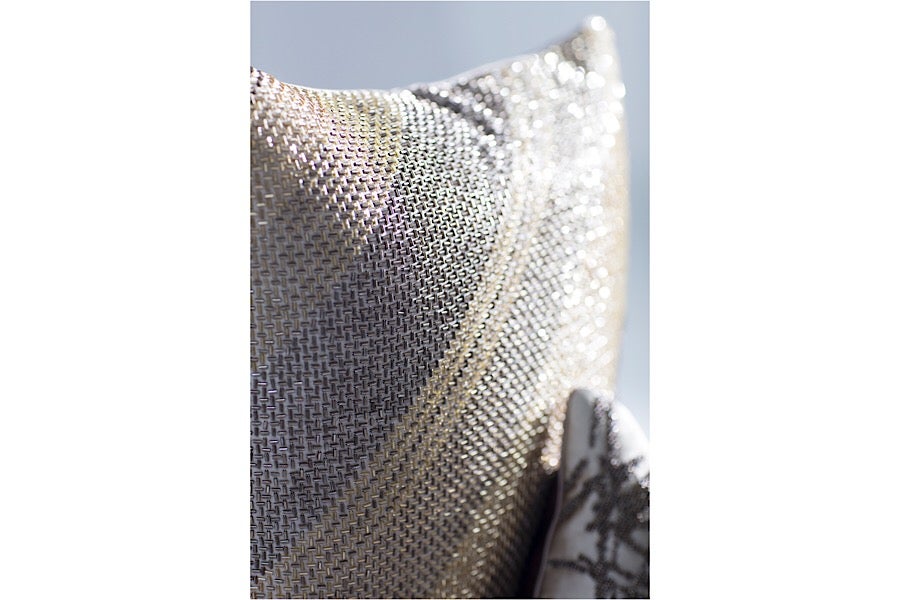 Whether gracing a sofa,chaise,bed or any other pieces of furniture the bespoke nature of our cushions grant a unique addition to any luxury residence. By marrying daring design with exquisite quality and utility we have provided collections of cushions for premier homes around the world.
Pillow Geometric 'Trio of golds" 500mm x 500mm Metallic threads on satin fabric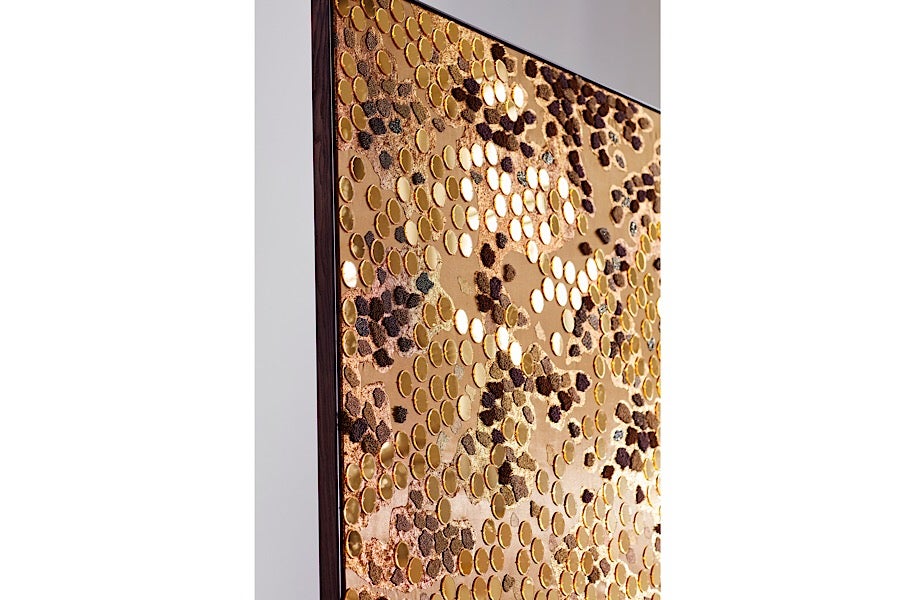 Wall panel.Gold 'Riverbank" Wooden frame. Dimensions 1360mm x 2250mm Custom mirror plexi elements,beads,bullion loops ,French knots and hammered bullion.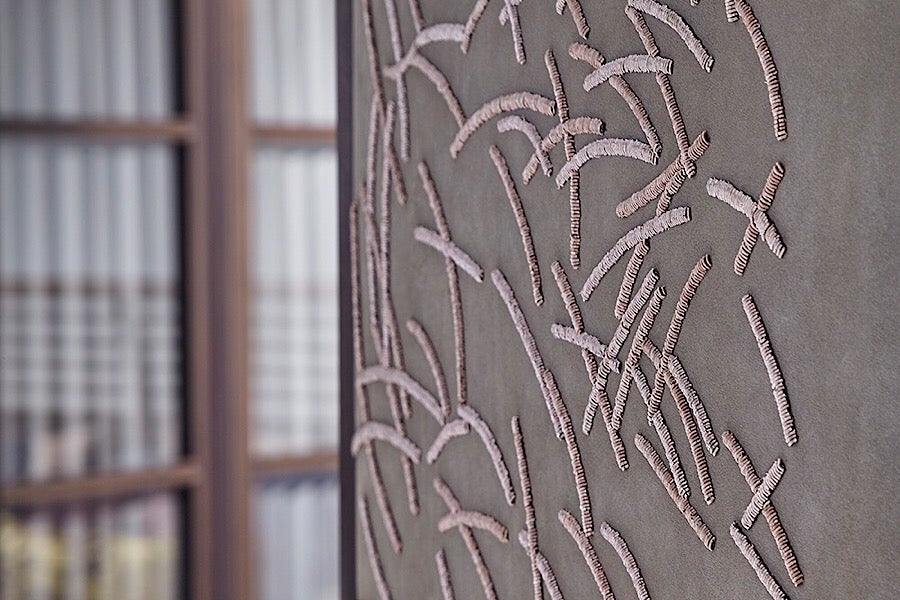 Screen-suede with bullion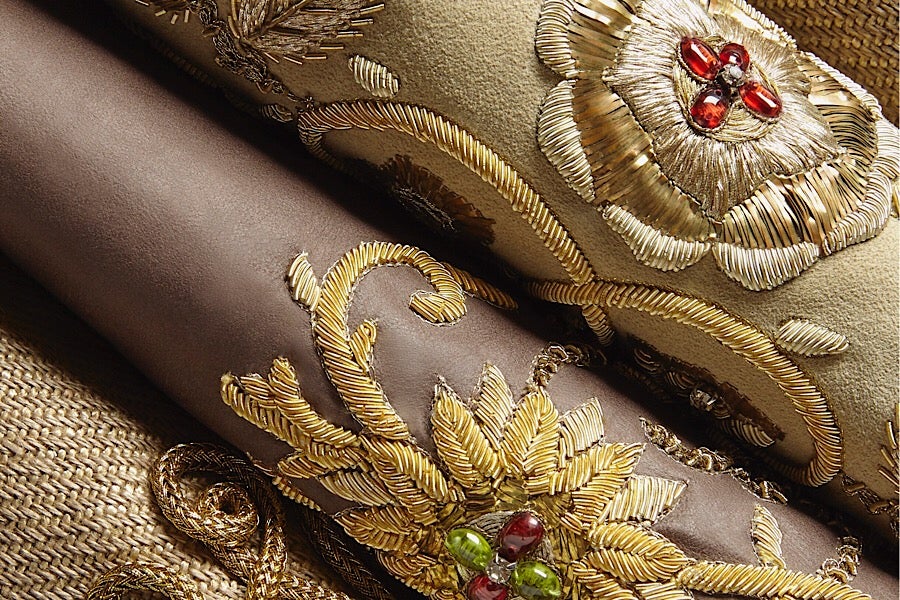 Geraldine's pursuit of learning museum quality embroidery technique led her to some of the world's most accomplished craftspeople. -'the artisans have helped me use traditional ways to realise more contemporary designs'.