About Noble Goods
Founded by Christopher Moore and Molly FitzSimons in 2012, Noble Goods is a New York-based design and fabrication studio bringing an innovative, materials-based approach to furniture, tabletop goods and custom interior design projects. With a Master's Degree in fine art sculpture from Rhode Island School of Design, Christopher Moore approaches each project with unbound curiosity, combined with great respect for materials and their possibilities. Molly FitzSimons is a seasoned interiors stylist with an eye for the small details that bring inspiration to everyday life. S...Read More

1stdibs Dealer Since 2016
Contact Info
More About Noble Goods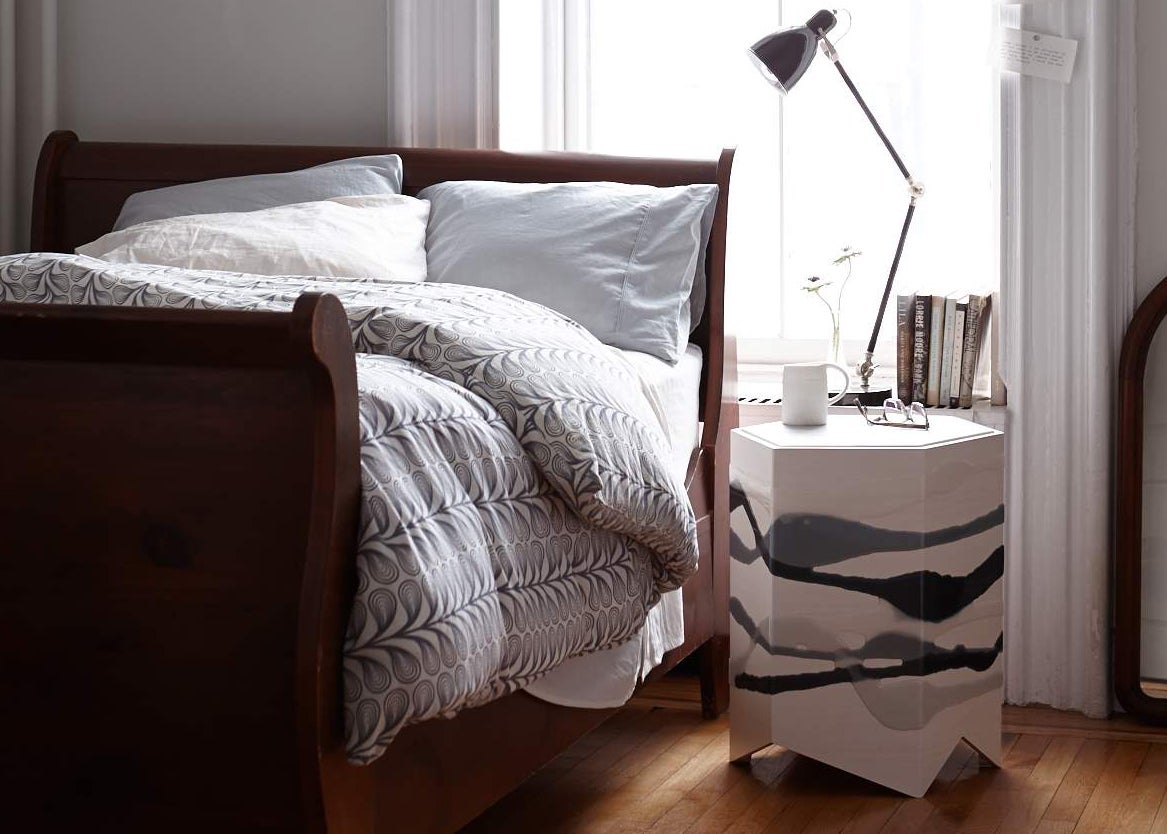 The Drip/Fold side table by Noble Goods is constructed from a single piece of ash plywood, hand-dripped with liquid resin and folded into its prismatic shape. Finished with a leather top. Each table is one-of-a-kind, but can be made in batches for matching color and drip-style.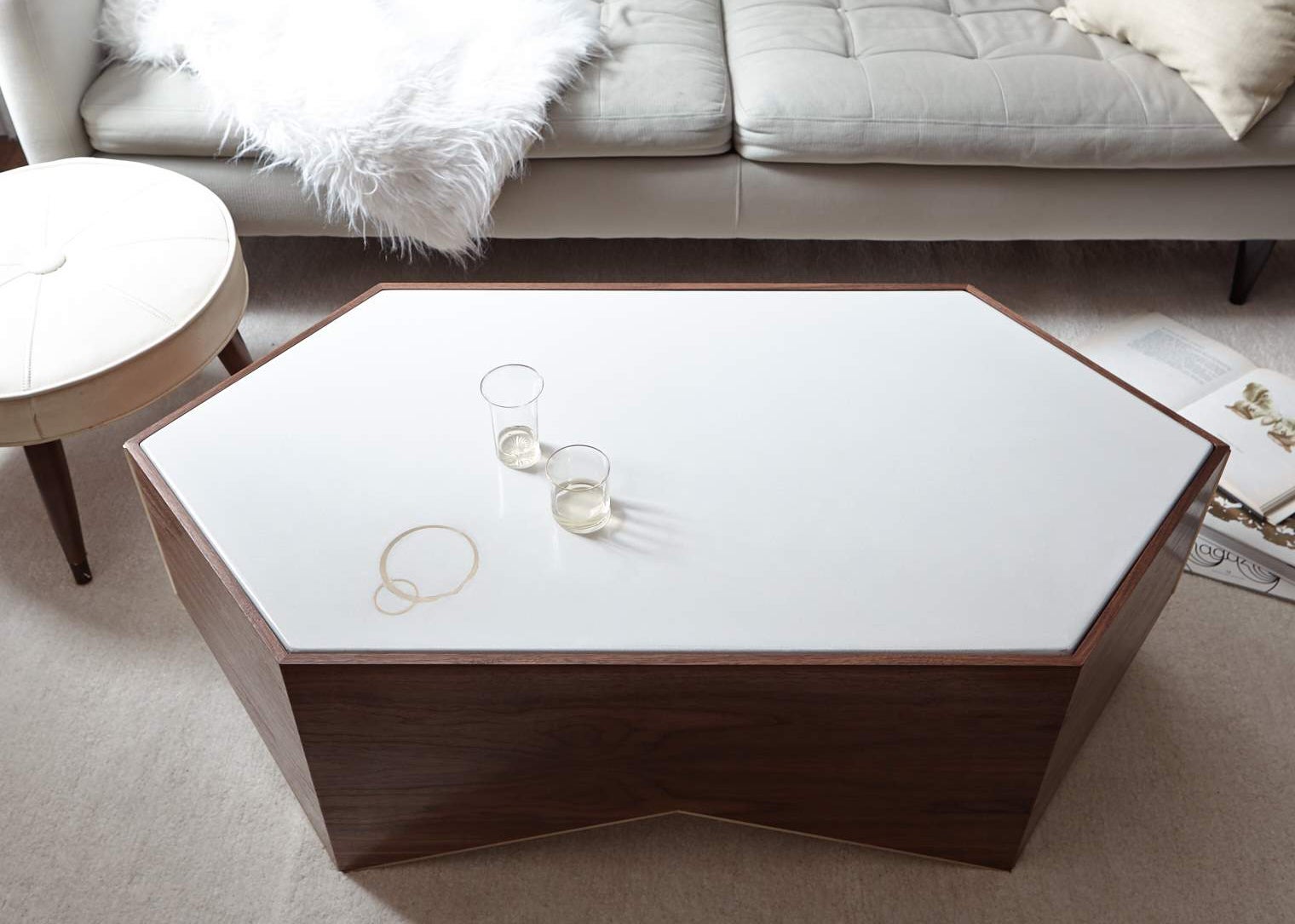 The Shard cocktail table is constructed from walnut plywood folded into its prismatic shape and edged in brass. The cast concrete top features inlaid brass rings, suggesting good times past and to come.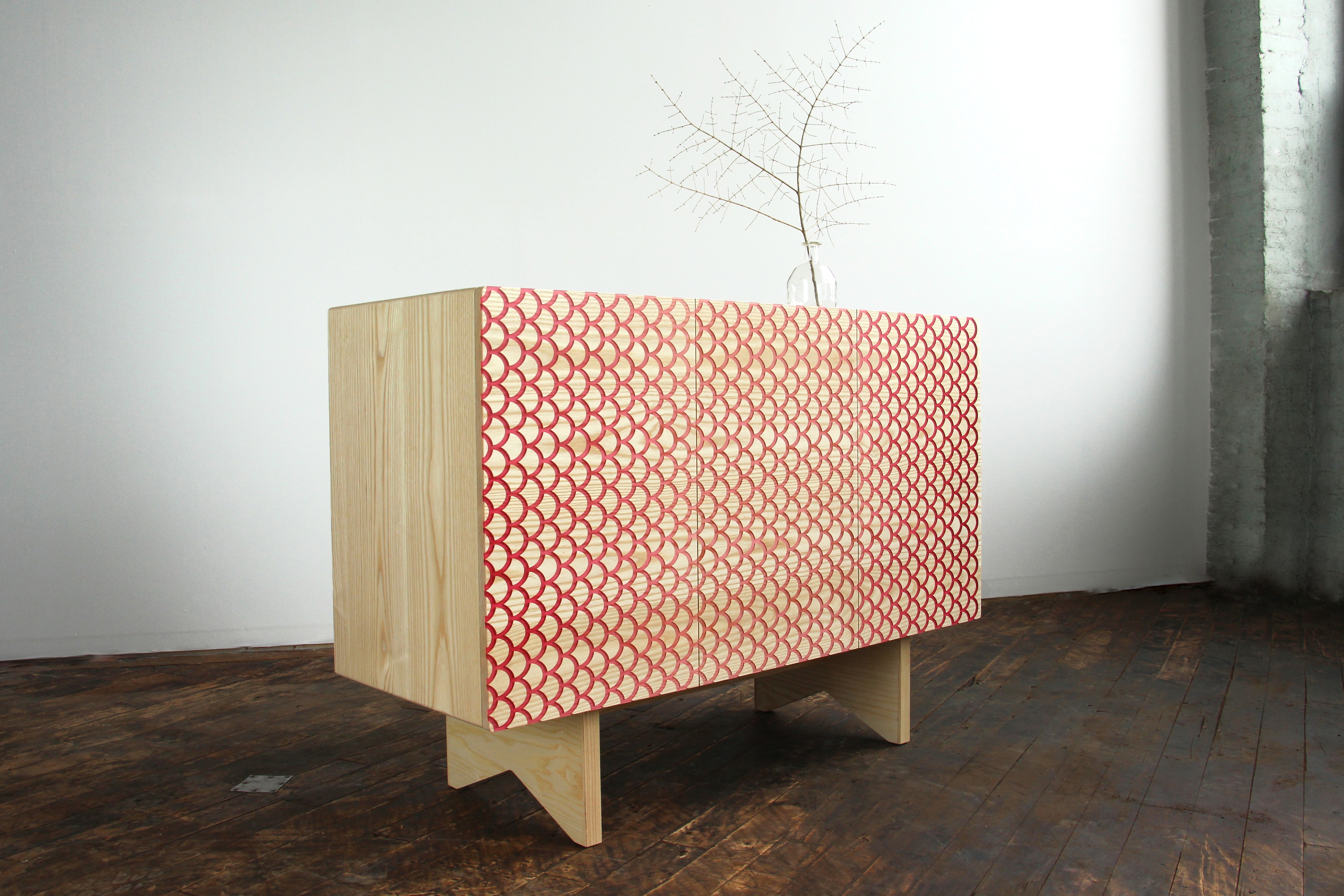 The Koi Credenza is made of solid ash with inlaid resin. The vivid pattern of the inlay, inspired by the undulating scales of Japanese ornamental fish, is activated as you move around the piece. With four interior shelves, discretely placed carved grooves for handles, and soft-close hinges.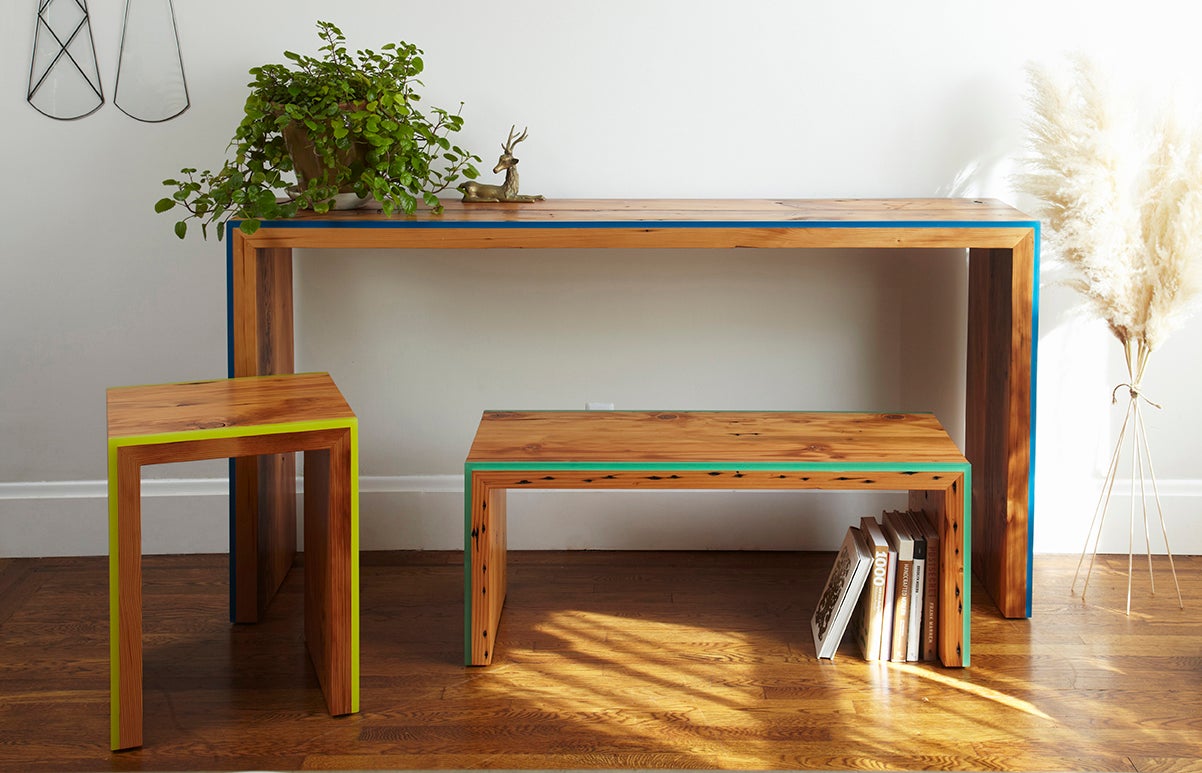 The first Monster Island tables were made from old fir joists salvaged from a demolition site a half block from our shop. The simple form of the waterfall design highlights the beautifully aged wood grain and construction scars. The sleek band of inlaid resin plays off the roughness of the wood making it appear as though it's lit from within.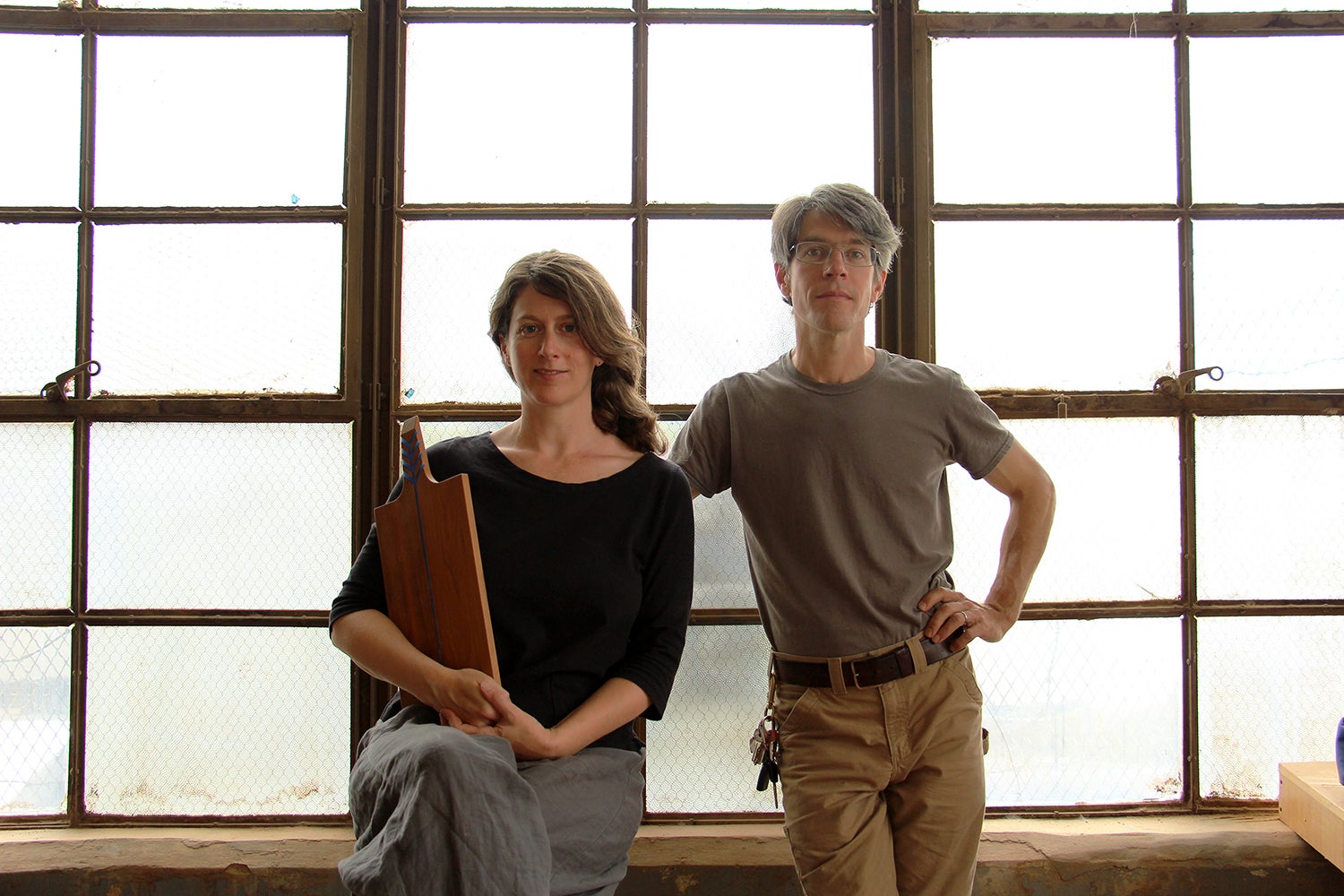 Noble Goods partners Molly FitzSimons and Christopher Moore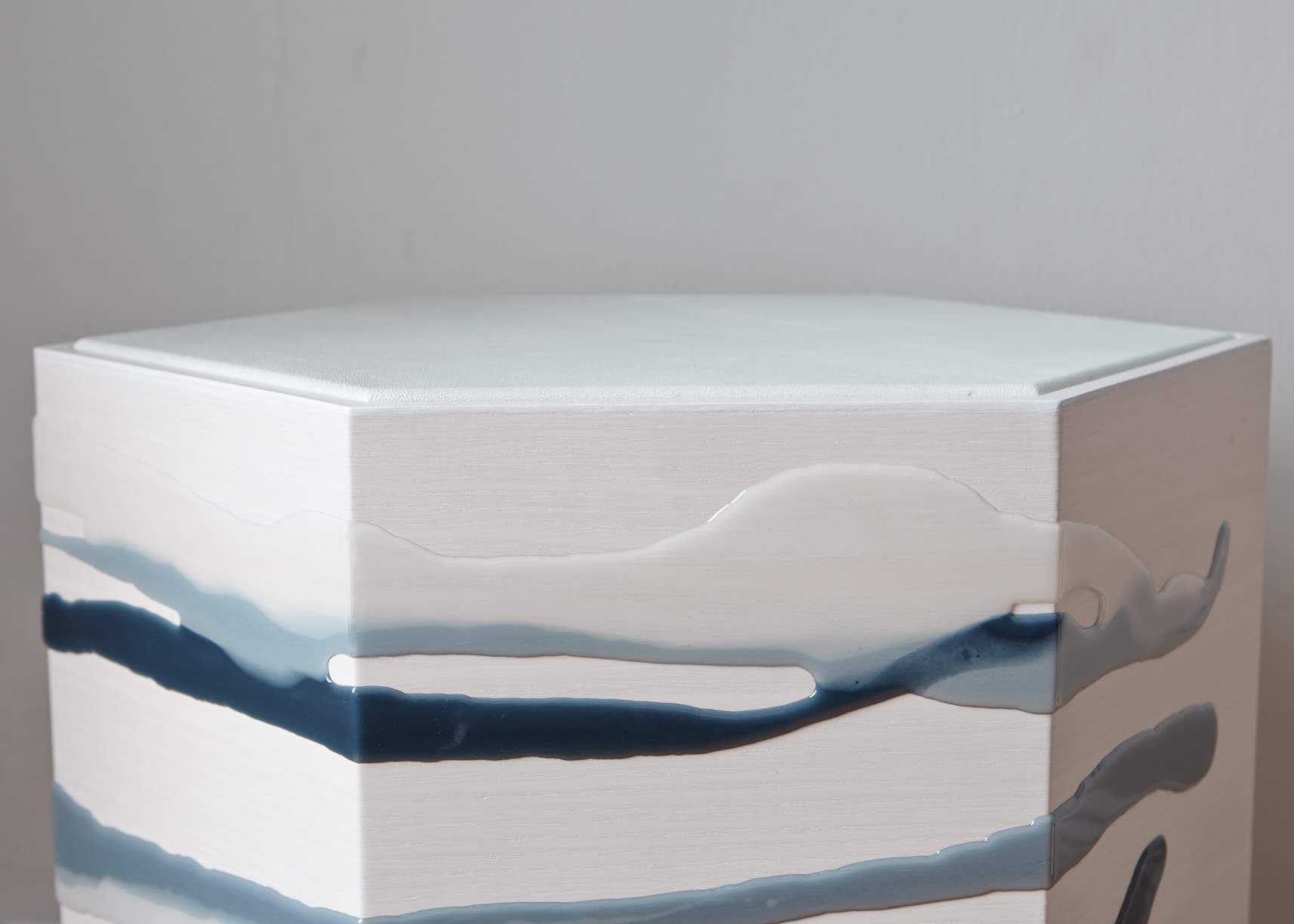 The Drip/Fold side table in Indigo colorway, inspired by seashells found on the beaches of Fire Island, NY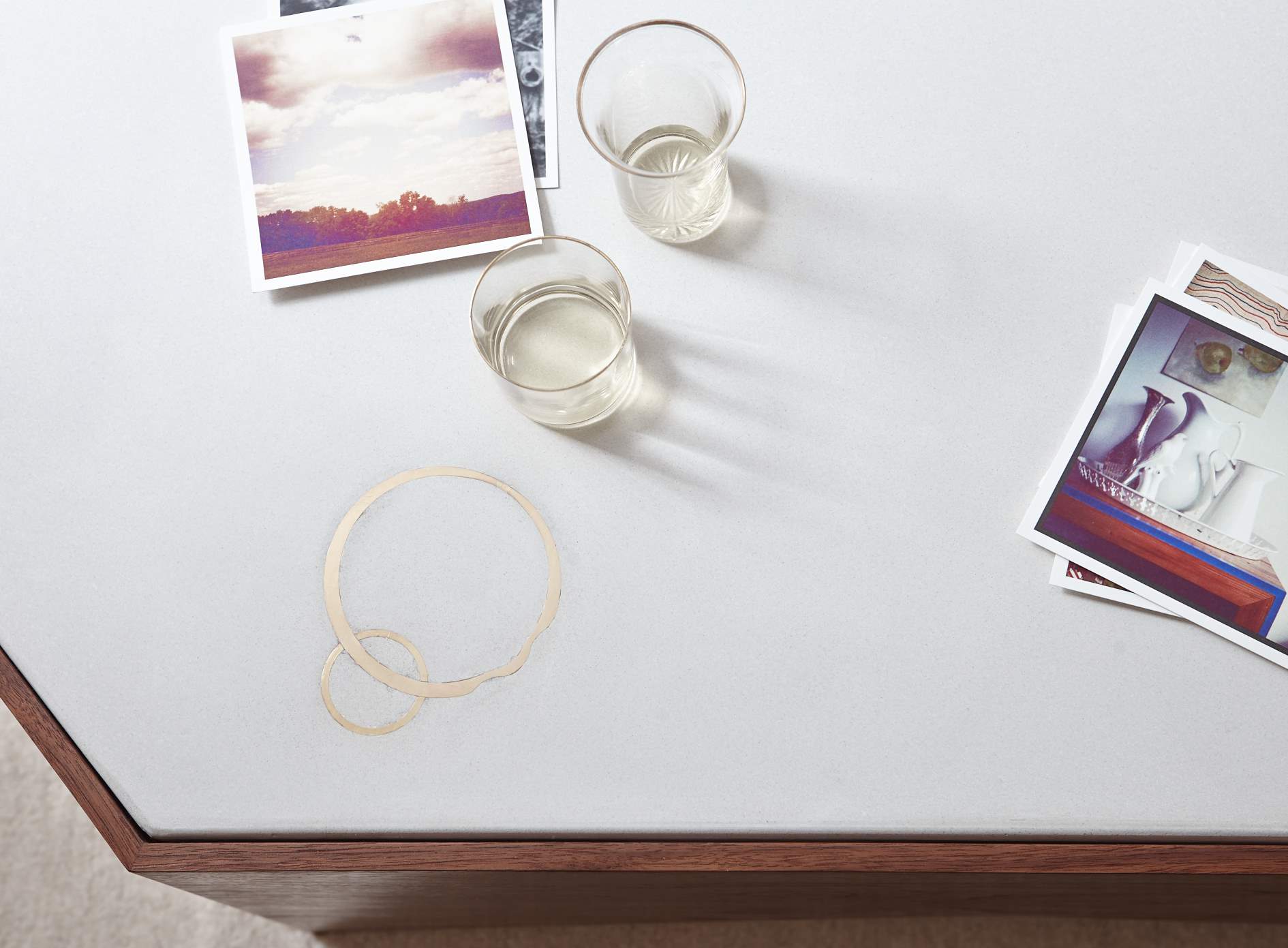 The Shard Cocktail Table invites you to gather around, with inlaid brass rings suggesting good times past and to come.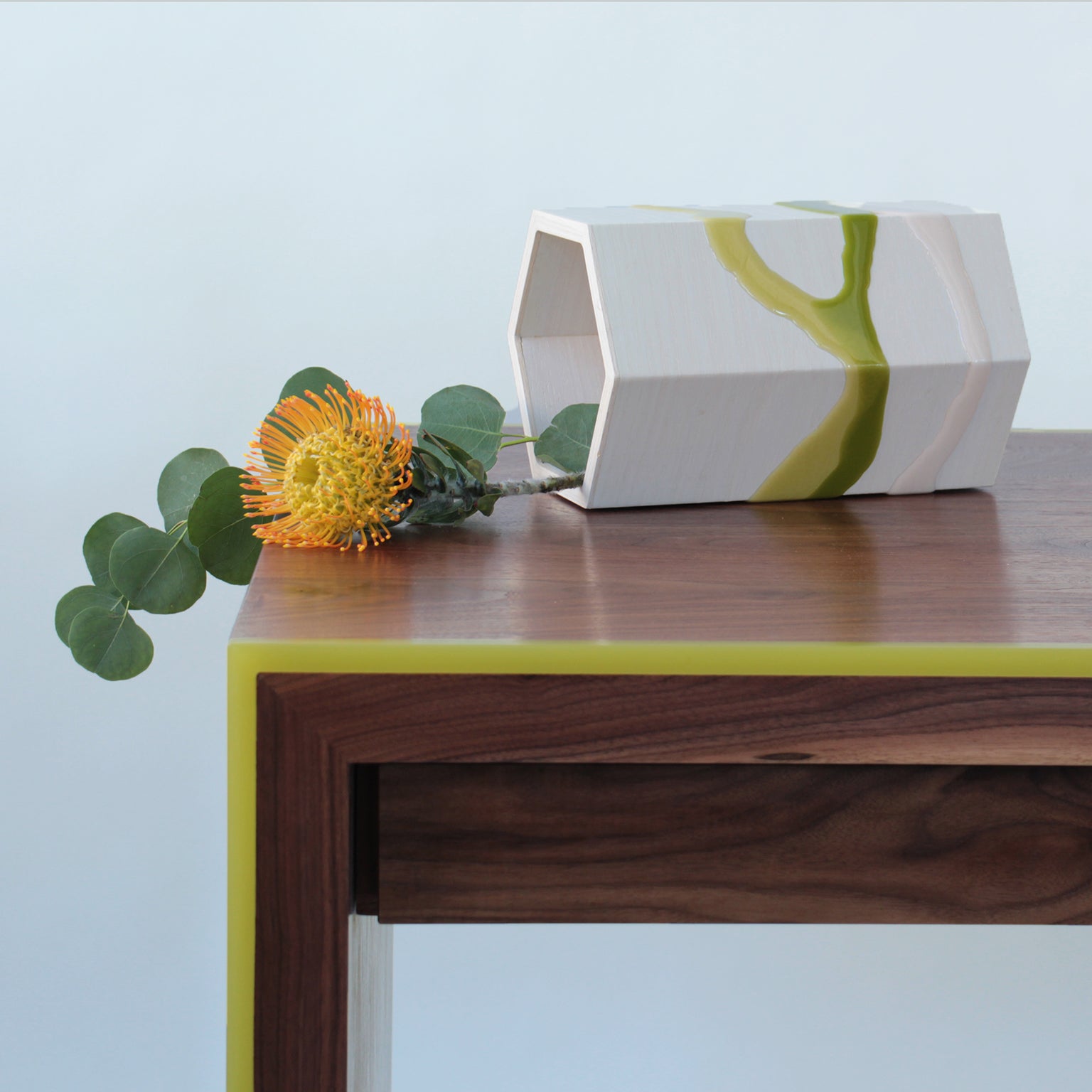 A custom Monster Island desk in solid walnut, edged in acid yellow resin.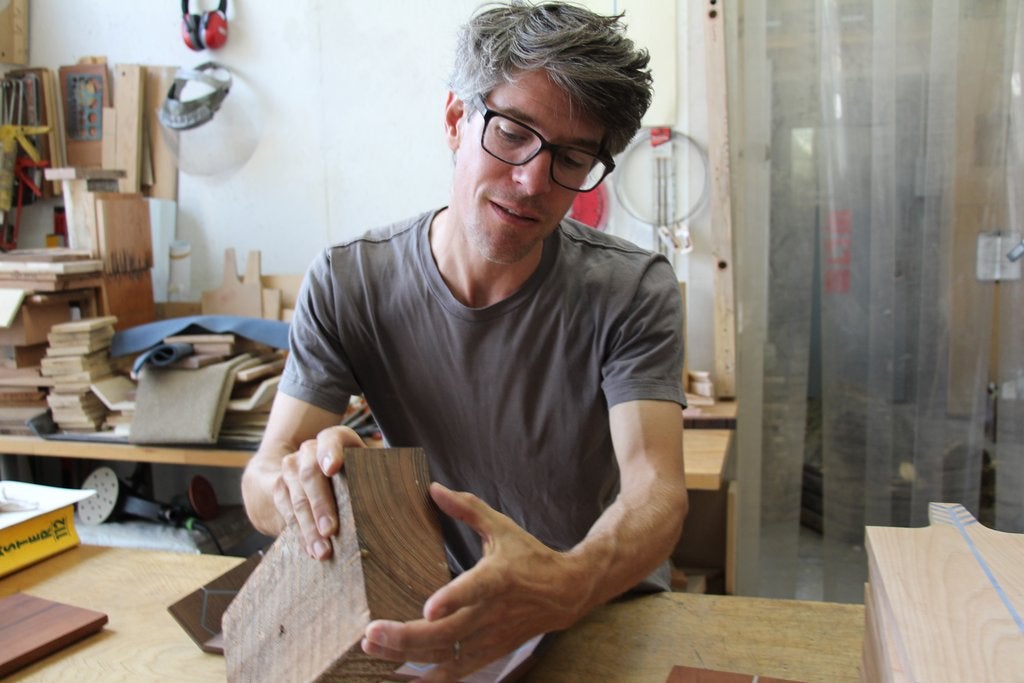 Christopher talks about his process.