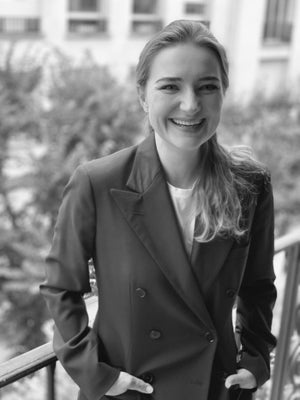 ELENA KORNILOVA ARCHITECTURE D'INTERIEUR
Latest Project by ELENA KORNILOVA ARCHITECTURE D'INTERIEUR
About ELENA KORNILOVA ARCHITECTURE D'INTERIEUR
Architect and Interior designer since 2008, Elena Kornilova featured on the top list of the best interior designers "AD 100" in 2021.
She has worked with several fashion brands including Manolo Blahnik and René Caovilla.
Elena Kornilova designs her interiors in different places around the world (Paris, Côte d'Azur, Monaco, London, Moscow)
Her objective is to provide an excellent service to her customers combining the personal approach and researchings of the best solutions for creating the refined athmosphere.
The directions of her choices in furniture, sculpture and painting are always unpredictable as she appreceates to offer to her clients very unique interiors which will refflect the deep personality of each owener.
The style towards which Elena Kornilova tends is eclectic and diverse ranging from the 18th European Classic, Art Deco 1920, New York and Hollywood style or elegant and contemporary Minimalism.
She designs and realize exceptional mansions, private residences, contemporary villas, traditional houses or chalets which she knows how to harmonise with aesthetic and nobility.
During the process of construction or renovating Elena Kornilova uses the rare materials and techniques for creating the uniqueness of each project.
While presenting unique spaces, she respects the deep personality of her clients whose lifestyle she likes to capture is one of the keys to the timeless harmony sought by its customers.
Articles Featuring ELENA KORNILOVA ARCHITECTURE D'INTERIEUR