Groves & Co.'s signature approach of layered modernism combines a singular, refined aesthetic with luxurious materials and finishes–-bringing together the best of design, comfort and style. This meticulous, yet sybaritic approach–-two adjectives not always linked together–-has earned ample recognition and accolades.
Founder Russell Groves remains attuned to the needs of his discerning clients who look to his firm to create harmonious, comfortable spaces infused with eclectic art, crisp technology and curated furnishings. As one of the preeminent design firms, the studio has grown exponentially—in scope and size, now encompassing three locations. As the firm has expanded, so too has its team of highly trained designers and architects--whose commitment to excellence has been the underpinning of the firm's success. Projects have been executed on a global scale for an impressive client base, including Tiffany & Co., Giorgio Armani, Donna Karan, Coach and Ralph Lauren. Important style makers such as Michael Kors, Derek Lam and Frederic Fekkai have selected Groves & Co. to design their private residences–-evidence of the firm's savvy design acumen. Current commissions include various residences in New York, estates in Napa and Florida, as well as, several homes for Michael Kors, in addition to his executive offices. Also, in the works, are several large residential developments, including; a waterfront residential development in lower Manhattan, an illustrious tower on Riverside Drive and a bespoke urbane complex on Park Avenue.
Read More +
Read Less -
Featured Articles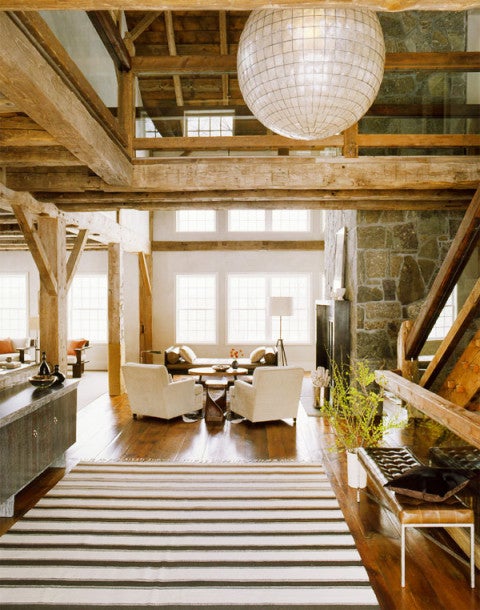 The Lush Indoor Spaces of S. Russell Groves
You can take the boy out of the country, but you can't take the country out of the boy — and after seeing this designer's green, gorgeous and nature-inspired interiors, why would you want to?
Read More