Peter Dunham was raised in France, spent his summers in Spain, and was educated in England. After studying modern languages at Oxford University and International Business at the American University in Paris, he moved to New York where he resided for the next 15 years. Peter moved to Los Angeles in 1998 and started his own interior design company. Currently he has residential projects in Los Angeles, Aspen, San Francisco, Laguna, Ojai, and Montecito. In addition to residential work, he has designed hotels, medical offices, and film studio offices.
Design magazines have described Peter's work as "sophisticated, casual, vibrant and daring within a classical structure, a stylish blend of (his) European sensibility, American practicality, and zest."
Read More +
Read Less -
Featured Articles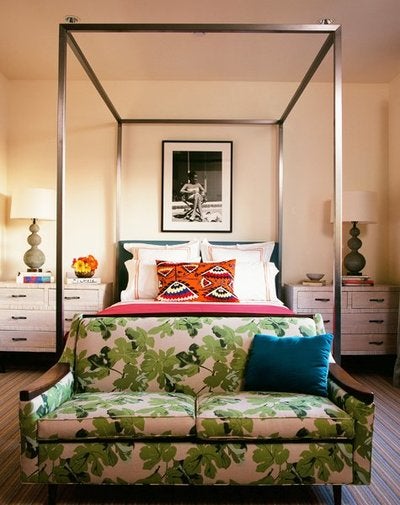 Peter Dunham Brings English Romance to Los Angeles Design
Years at the top of the real-estate business didn't completely fulfill Dunham. That is, until he redesigned and transformed one of his own properties. Now, the L.A.-based Peter Dunham Design satisfies the man and his countless admirers alike.
Read More