Design Firms
/
Steven Harris Architects/ Rees Roberts & Partners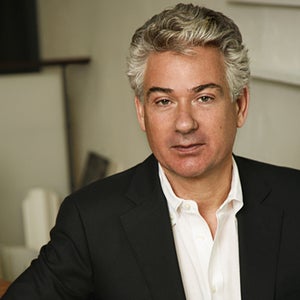 Steven Harris Architects/ Rees Roberts & Partners
Latest Project by Steven Harris Architects/ Rees Roberts & Partners
About Steven Harris Architects/ Rees Roberts & Partners
Rees Roberts + Partners is an award-winning interior and landscape design firm formed in 2007 to give those departments formerly of Steven Harris Architects a distinct presence and identity. Rees Roberts + Partners has completed projects worldwide, including townhouses and apartments in Manhattan and Brooklyn; residences in upstate New York, Connecticut, the Hamptons, Miami, San Francisco, and New Mexico; a house in Cape Town, South Africa; a lakefront home in Geneva, Switzerland; and a boutique hotel and spa on an island off the coast of Croatia.
Known for interiors that defer to the elements of art, light, and views, the firm creates spaces that are tailored to both the context of each location and the character of the individual. While inventive and informed by a well-rounded knowledge of architectural styles, the designs remain true to clients' practical realities and varied lifestyles. Rees Roberts + Partners is also recognized for its innovative landscape design and skill in integrating the built structure and natural environment. The firm understands that landscapes are key in defining the character of a place—particularly in New York, where a garden can provide a welcome respite within the urban cityscape. The firm seeks sustainable and ecologically meaningful design solutions that respect each project's surroundings.
The firm's numerous awards include a 2010 American Society of Landscape Architects Award and Interior Design Best of Year in 2007, 2009, 2010, 2011, 2014 and 2015. Lucien Rees Roberts was inducted into the Interior Design Hall of Fame in 2008. The firm's work continues to be widely published in periodicals – including World of Interiors, Elle Décor, Surface, Vanity Fair, The Wall Street Journal, Interior Design, Luxe, The New York Times, Town & Country and Architectural Digest – and books, including Tropical Modern, International Beach Houses, Waterfront Retreats, and Luxury Houses Country Edition.
Articles Featuring Steven Harris Architects/ Rees Roberts & Partners