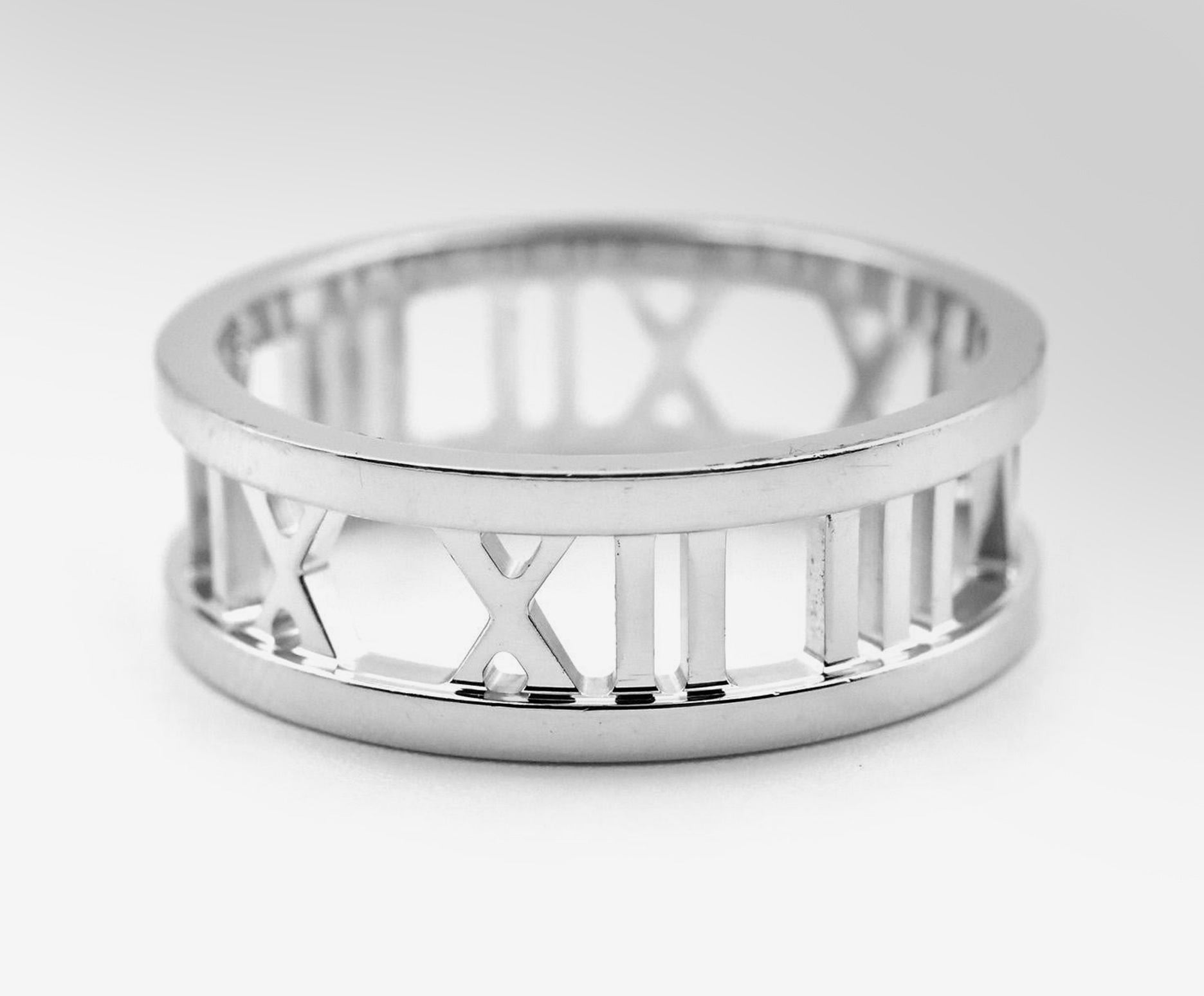 About the Design
Forced to carry the weight of the heavens for eternity as a punishment from Zeus, the Greek god Atlas supporting a celestial sphere on his shoulders is among Greek mythology's best known iconography. For some, the Tiffany & Co. collection named after him is equally recognizable. The Atlas ring — part of the 1995 series that referenced the Atlas watch, which was created by Tiffany design director emeritus John Loring (b. 1939) in the 1980s — is revered for its minimal but sophisticated design. Like the rest of the Atlas pieces, it features an array of Roman numerals that prominently dot the band. Its distinctive depiction of time, by way of the collection's unmistakable cutouts, help render it an alluring piece of jewelry.
In 1853, Tiffany & Co. cofounder Charles Lewis Tiffany commissioned the carving of a nine-foot-tall Atlas figure that he had positioned above the entrance of his flagship store in Manhattan's Soho neighborhood. (It's currently on Fifth Avenue.) In its arms, instead of a hulking celestial sphere, the sinewy bronze-coated sculpture holds a clock. A local newspaper at the time suggested that New York City residents were setting their watches to it. The Roman numerals that distinguish the Atlas ring — and other Atlas pieces — have origins in those that adorn the clockface that towers over the Tiffany storefront today. 
The Atlas ring is modern and elegant. On its own, it's a compact tribute to the luxury retailer's long history. Today, it is available in a narrow, pierced or open band in 18-karat yellow, rose or white gold and sterling silver with round brilliant diamonds.