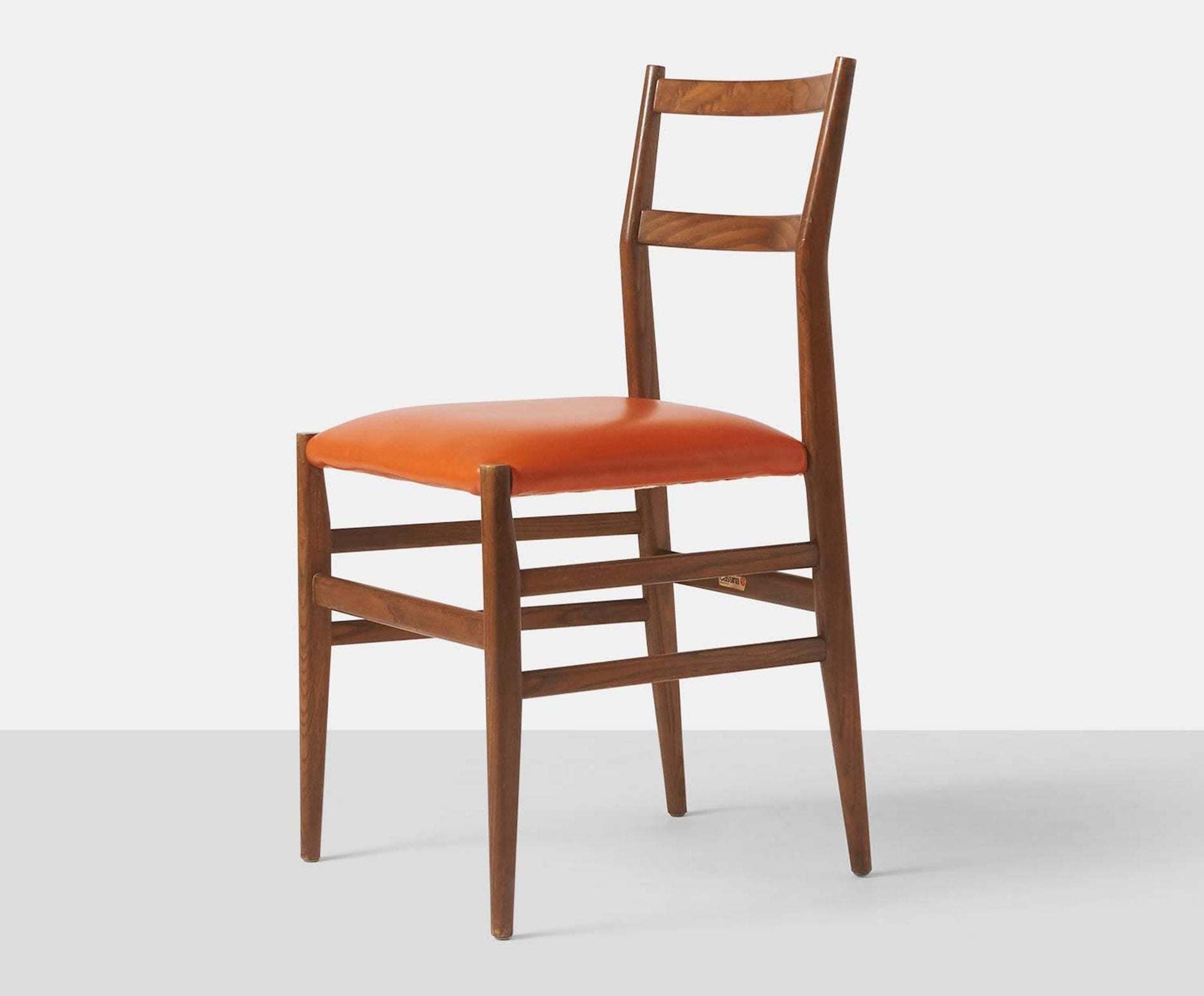 About the Design
The Leggera chair is as striking on its own as it is in any setting, which is just as Giò Ponti (1891–1979) intended. 
The gifted Milanese architect — who also designed, taught and wrote — studied architecture at the esteemed Polytechnic University of Milan, graduating in 1921. A stint in an architectural office followed, as did award-winning porcelain designs for Richard Ginori. In 1928, Ponti launched the revered design journal Domus, promoting the Novocento movement, which decried the "fake antique" and "ugly modern" in architecture and design. This was very much in line with Ponti's own distinct style, which united the historical classicism of Italy with a modern ideal. The furniture maker's work to this day exudes that spirit of innovation and timelessness, just as it did with the Leggera chair. 
Ponti brought new meaning to traditional Italian country furniture with the 1952 Leggera chair and the Superleggera that followed — specifically, he looked to the simple but well-known chairs designed in Chiavari, a nearby fishing village, for inspiration. The Leggera's gently tapering legs, ladder back and cane seat are features that render it easily recognizable to any collector. And like most of Ponti's furniture, its tapering supports and lightweight ashwood frame — leggera is Italian for "light" — give it a ballerina-like appearance, as if the chair is dancing on its toes. First produced by Cassina, the Leggera also represented a bold step in its reductionist construction. The frame of the chair was pared down to its most essential lines, offering the illusion of weightlessness, like Ponti's best work.