Allison's Vintage
Vintage Pelham Puppets Hansel and Gretel Marionett...
Children
Presented here is an original set of Pelham Puppets from the 1950's. Both puppets are in their original boxes and have their complete functioning strings. Instructional manual also incl...
Park Avenue Couture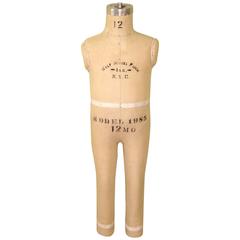 Wolf Dress Form Model 1985 12 Months Baby Infant M...
Unknown Children
industry standard when it comes to professional sewing dress forms. They are the best on the market They rarely come up on the used market cause people hold onto to these as collector...