Vintage Luxury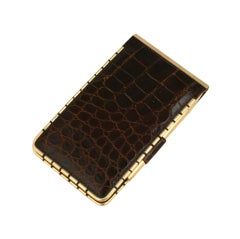 Mark Cross 1940's 14K Alligator Pad and Pencil
Unknown Desk Accessories
Charming desk or handbag accessory from another era retailed by Mark Cross. A lovely brown aliigator covered writing pad is trimmed with dozens of 14K tabs and and a 14k hinge. A retr...
Opherty & Ciocci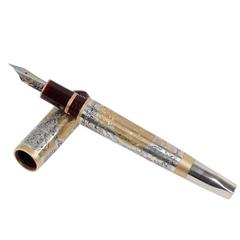 TIBALDI Limited Edition COSTANTINIAN ORDER OF ST G...
Desk Accessories
- "Sacer Militaris Ordo Costantiniani Sanctii Georgii"fountain pen by TIBALDI, a precious work of art, born from an idea of designer, Maurizio Cavazzuti - NUMBERED LIMITED EDITION (...