Wrought Iron Decorative Dishes and Vide-Poche
Negrel Antiques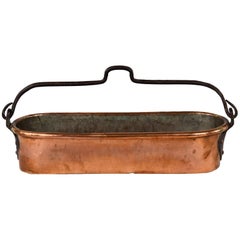 French Copper Poissoniere with Iron Handle, Late 1...
Antique French Wrought Iron Bowls and Baskets
Copper
A brilliant 19th century copper fish kettel "poissoniere" with iron handle, from the Bresse region of France. The long copper trough has a lip that is turned out and under, and no unnec...
Valerio Art Deco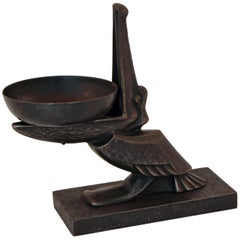 Art Deco Pelican Coin-Tray by Edgar Brandt
Edgar Brandt
French Art Deco Wrought Iron Bowls and Baskets
A charming Art Deco Edgar Brandt patinated iron ashtray/coin tray taking the form of a pelican, mouth open wide, holding a bowl. Made in France. Circa: 1925. Signature: "E. Brand...
JLF Jean Luc Ferrand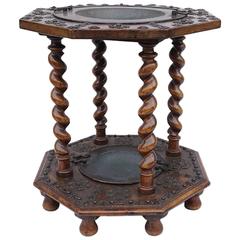 Rare 17th Century Spanish Walnut and Wrought Iron ...
Antique Spanish Wrought Iron Bowls and Baskets
Walnut
- Walnut - Twisted legs - 17th century - Spanish work - Wrought iron work - Can be used as a planter or as a vide-poche