Items Similar to Borghese Sofa Noé Duchaufour-Lawrance
Want more images or videos?

Request additional images or videos from the seller
1 of 8
Borghese Sofa Noé Duchaufour-Lawrance
About
Borghese is a light sofa inspired by the stone pines of the Villa Borghese gardens in Roma. The metal structure reproduces the network of branches and supports the back cushions; the whole draws a comfortable landscape. Color scale: Borghese is available in a selection of colors chosen by the designer, used either in a single color version, or as a combination of four colors Dimensions, volume and weight Height 33.5inches. Length 74 inches. Width 32.7inches. Weight 143 lbs. Materials and construction: Black grained mat lacquered steel structure. High density polyurethane foam. Upholstery 100% Wool. Biography Not wishing to simply produce or be rational about a product… Noé Duchaufour-Lawrance prefers that each of his projects has its own unique scenario, nourished without distinction between uses, forms, materials or aesthetics. For him, curves and straight lines, sensuality and strictness interact in confrontations that are conducive to create meaning and awaken our senses. Through his desire to breath life into both the objects and spaces he designs, Noé Duchaufour-Lawrance views each project as an organic form that will grow over time with its user, almost like a natural element that can Challenge human order or disorder. Originally, Noé Duchaufour-Lawrance was a sculptor, preoccupied with each work he created by a story and intimate link with nature that he felt the need to retranscribe by using his hands. But soon the IDEA of stirring emotions in others by creating useful forms became an evident path for someone who loves the beautiful as much as the functional and harmony as much as social responsibility. So he turned to design… Noé Duchaufour-Lawrance often compares his approach to tsubo niwa, the tiny garden at the center of a traditional Japanese house. Like an organic pulse in a profession dedicated to meeting the demands of an industry, a market or a specific client, he is as ready to design objects with inspired lines for manufacturers (Bernhardt Design, Ceccotti Collezioni, Cinna, Ligne Roset, La Chance, Petite Friture, Tacchini, Zanotta…) as he is to imagine harmonious living areas (Senderens, Air France Lounges, Ciel de Paris, Meurice Oenotheque, Transumance Chalet, #Cloud.paris Lounge…) or even to define a product image or showcase for a famous brand (Paco Rabanne, YSL Beauty, Perrier-Jouët,). Thus in 2015 Montblanc associated its name with Noé Duchaufour-Lawrance, entrusting him with the architectural plans of the company's 500 boutiques worldwide. His unique approach has led him to conceive exceptional objects that have been presented in the Pierre bergere gallery in Brussels and the BSL gallery in Paris. He has participated in prestigious events like the AD Interiors exhibition at Paris' Musée des Arts Decoratifs in 2013 and, more recently, the AD collections exhibition, also in Paris. His creative meanderings have led him to initiate a collaboration with the Neal Feay workshop in the United States and also to work with two royal factories in France: Mobilier National (National Furniture) and the Manufacture de Sevres (ceramics). The latter two endeavors combine his contemporary vision of design with the finely-honed skills of master craftsmen that were used in the 18th century. His approach has been acclaimed by the French and international press and he has received many prizes including NeoCon Silver 2016 for his Modern Family collection for Bernhardt Design, the 2015 Via Label, the 2014 Janus business prize for the Air France Salons, the GQ Best Designer prize in 2012, the prestigious Red Dot prize for Best Product in 2011 and both the Elle Decoration International Design Prize and Wallpaper Design Award in 2009. With his innate fondness for Art Nouveau, he relies not only on the universal character of nature to impose shapes that make sense but believes that the idea of a total, multidisciplinary art is vital for contemporary creation. Education 1992-97 École nationale supérieure des arts décoratifs, Furniture Department - Paris École nationale supérieure des arts appliqués, Metal Sculpture DMA - Paris Interior Design Currently Lobby and amenity spaces areas for two 50 story apartment buildings in Jersey City / New York for Ironstate development, delivery 2018 Private appartment in Soho NYC, in collaboration with Selldorf Architects, delivery may 2017 Study for a site layout of a 13 ha private space in the Hamptons. Project's direction, land art, landscape design in collaboration with Bas Smets Architecture of 4 residential units, delivery 2018/2019 2016 An e-lounge space located in a building of high standing offices (Paris) New retail concept for Montblanc stores including Hamburg's flagship 2014 "Le Cabinet Onirique", AD INTÉRIEURS exhibition - Musée des Arts Décoratifs, Galerie Nef (Paris) 2012 A private dining room for Château d'Yquem in the Parisian hotel "Le Meurice" The "Megu" Japanese restaurant in the Alpina Grand Hotel (Gstaad -Switzerland) "Le Ciel de Paris" restaurant on the 56th floor of the Montparnasse Tower (Paris) Air France Lounge business class, Paris-Charles de Gaulle Airport, Terminal S4 (in partnership with Brandimage) 2011 Interior design of a chalet, St Martin de Belleville (French Alps) 2010 BSL Gallery, Paris 3rd district 2009 - 2010 Conception of the visual identity of the Yves Saint Laurent Beauté store Stand 2008 Hotel W, Marrakech –project cancelled – up to the Design Development Phase 2007 Air France Lounge business class, Tokyo Airport Maya Bar, Monaco Brasserie Sénequier, Saint-Tropez 2006 Déli-cieux, the terrace restaurant of the 'Printemps maison' department store, Paris 2005 TAD concept Store – Via statuto Milan - Italy Senderens, Restaurant, ex- Lucas Carton for Alain Senderens – 9, place de la madeleine, Paris 2004 Layout design for a 11,000 sq. ft. private home 3rd Culture, fashion and accessory store, Imperial Hotel Guinza –Tokyo 2003 Libresens, Cognac Bar for the Bertrand Group and Remy Martin, Paris 2002 Sketch, Restaurant, Design and Interior Layout for the 'West Bar -Gallery – East Bar - Eggs Toilets,' London 2000 Maoh, restaurant- 'noodles' Bar for the Bertrand Group, Neuilly-sur-Seine Scenography Currently Scenography for Café Scène and Scènes d'Intérieur Gallery, Maison & Objet, Halls 7 and 8, Paris-Nord Villepinte, january 2017 2016 Scenography l'Eden for Perrier-Jouët during London Design Festival, Londres Scenography for Café Elle Déco and Scènes d'Intérieur Gallery, Maison & Objet, Hall 7, Paris-Nord Villepinte, january and september 2015 Scenography for Scènes d'Intérieur et éditeurs, Maison & Objet, Hall 7, Paris-Nord Villepinte, january and september 2014 Scenography Les Miroirs d'Eau, Scènes d'Intérieur, Maison & Objet, Hall 7, Paris-Nord Villepinte 2012 Scenography for the DESIGNERS DAYS, theme 'Identité(s)' Showroom Poltrona Frau, Paris 2008 Scenography for the CRYSTALLIZED™ Stand – Swarovski Elements during the Maison et Objet fair, Paris-Nord Villepinte Layout and scenography of Hall 5B, Scènes d'Intérieur, Paris-Nord Villepinte 2007 Scenography for the DESIGNERS DAYS, theme 'desire,' Showroom Cassina, Paris 2006 Stand for L'Oréal International Professional Hairdressing Products, Paris 2003 Scenography for Designers Days, Galerie Moderno for Zanotta, 2003, Paris Scenography of the exhibition "Evanescence", Showroom Zanotta, Milan Design Currently Creation of a table lamp for Kundalini (launch Euroluce Milan, april 2017) Creation of a rechargeable lamp for DIOR MAISON Creation of furnitures and lights for ZAOZUO editor 2017 Collection transversale "Folia" for the crystal manufacture Saint-Louis 2016 "My Mia" Chair for Habitat "Modern Family" collection for Bernhardt Design "Cupidon" Side Table for Cinna "Sellier" Sofa for HERMES Maison, presented at Milan Salon "Mediterranea" Lamps for PETITE FRITURE "Transmissions" collection made with l'ARC of Mobilier National 2015 "Colors" collection for Bernhardt Design "Market" collection for PETITE FRITURE 2014 "Market" Chair for PETITE FRITURE "Estampe" collection for Cinna "Harper" rocking Chair for Bernhardt Design "Cinema" Sofa for Bernhardt Design "Shelter" parlour Side Chair for TACCHINI "Arom" Armchair for Zanotta "Le Noé" Knife for PERCEVAL "Ciel" Armchair for TABISSO " Kiji" Side Table for Cinna "Calanques" Low Tables for Cinna "Inside World" Desk for Cinna 2013 "Torii" armchair for Cinna "Hybride" table for Cinna "Aoyama" table for Cinna "Market" chair for PETITE FRITURE "Fluid" lamp for FORESTIER 2012 'Catherine' armchair for Bernhardt Design 'Ammonite' shelf for Meta 'Naturoscopie' collection for GALERIE BSL: a shelf, four wall lamps, three ceiling fixtures, two coffee tables, a mirror, a table light "Borghese" sofa for La Chance, new French editor "Hybride" sofa for Cinna "Bamby" chair for MARCEL BY "Monk" coffee table for PLEYEL "Nuvola" armchair for Zanotta "Baladeuse," "East," "Gloriette" lighting for FORESTIER 2011 "Duales" tables for ST LUC "Plis" rug for CHEVALIER Editions "Omaggio" desk, "Niwa" coffee table and "Deriva" table for Ceccotti Collezioni "Air Lux" chairs, "Mut" chair, "Benz" chairs, "Sign" table for Fasem Participation in the Guzzini Food Design France event 2010 'Otto' chair and 'Quadro' table for Ceccotti Collezioni Armchair "Calla" for Zanotta "Corvo" chair for Bernhardt Design "Ottoman" sofa and armchair collection for Cinna "Salam", "Meida" and "Interstice" tables for Cinna "Suite 207" rug for CHEVALIER Editions Creation of the new women's fragrance: Lady Million for Paco Rabanne parfums 2009 18 carat "1 Million" briefcase for Paco Rabanne (in partnership with Fred Pinel) "Derby" armchair for Zanotta Edizioni "Stella" tables for Ceccotti Collezioni "Hinterland – monolithes" vases for ANHA "Roseau" vases for Ligne Roset 2008 Creation of "Confluences" rug for CHEVALIER Editions Creation of Rémanence lamps for Baccarat Creation of the new male fragrance: One Million for Paco Rabanne parfums Creation of leather desk blotter for LONGCHAMP during the 'Tech and Design' programme Array of furniture for the Ceccotti Collezioni: "Buenanotte Valentina" bed, "Estate" armchair, "Obi" table, "Beside you" pedestal table, "Luna" console 2007 Sales Stand for L'Oréal Professionnel products. Sunday Morning (desk) + Obi (table) /'Ceccotti Collezioni,' unveiled during the International Milan Furniture Fair 40 years of Corian / 40 Designers, creation of the 'Down side up' vase, unveiled during the International Milan Furniture Fair 2006 Furniture and interior design for L'Oréal 'Manta' furniture collection for 'Ceccotti Collezioni' 2005 'Dessouschic' table and console for 'Zanotta Edizioni' 2004 Vases for 'Marianne Guedin éditions' 2003 'Glow in' lamp and 'Éclipse' tables in partnership with 'Créa Diffusion' Corian manufacturer Limited editions 2012 "Naturoscopie": a collection of limited edition works presented by Galerie BSL at "Design Miami/Basel" in June and at Galerie BSL in Paris in September-December 2008 "Marée noire au clair de lune": limited-edition works presented by the Pierre Bergé gallery, Brussels Belgium Personal and collective exhibitions 2016 "Carte blanche", personal exhibition of the "Transmissions" collection, Galerie des Gobelins, Paris "Design@Farnese", collective exhibition, with the Kinetic Table, Palais Farnese, Rome Personal exhibition at Festival du Design Grand Paris D'Days, invited by la Manufacture de Sèvres to exhibit the Odyssey Table, Galerie de Sèvres, Paris Collective exhibition, presentation of th e"Transmissions" collection during AD Collections at Hôtel de la Marine, Paris 2015 Collective exhibition, "Le Cabinet de Curiosités de Thomas Erber", presentation of the Mangrove Table, Galerie Molière, Paris Collective exhibition "So Paper et procédés Chenel", Ateliers Chenel, Vanves 2012 Individual «Passage 2006-2012 » exhibition at Sivera Wagram showroom , Paris 17eme "Connexions" exhibition: 6 years of collaboration with Ceccotti collezioni during the furniture fair in April, Ceccotti showroom, Milan 2008 Individual "Marée noire au clair de lune" exhibition at the Pierre Bergé gallery, Brussels, Belgium 2005 Vipp- customization of a 'Vipp waste bin' for the benefit of Handicap International, Silvera showroom, Paris 2004 Tokyo Designers Block, 'everything is in everything,' video, sound and smell exhibition, Tokyo Forum diffusion, Designers days 2004, Corian® , Five senses, one material, Paris 2003 Expérimenta Design, VIA, Design France: Innovation and inspiration, Lisbon BETC, placenta design, Paris Books 2016 - Le Design du pouvoir, l'Atelier de Recherche et de Création du Mobilier National - éditions Mare & Martin - Collection Transmissions - Come on ! What is the future of Design, Top 40 French Creatives, auteur Yen Kien Hang - #Cloud.paris - PCA éditions – E-Lounge 2015 - Le Cabinet de Curiosités de Thomas Erber - Imprimerie du Marais, Pochette IPad avec St Loup et Table Mangrove 2014 - Mountain Modern, Contemporary Homes in High Places - éditions Thames & Hudson - Chalet La Transhumance - Paris Designers and their interiors - éditions Luster - Maison principale de Noé Duchaufour-Lawrance 2013 - Space Plus - éditions sandu - Ciel de Paris - Living in Style - editions te Neues - Chalet La Transhumance 2012 - House Design – A&C Publishing Co., Ltd éditions – Chalet La Transhumance - Senequier – Verlhac éditions - Sénequier 2009 -Design and Litterature –Norma éditions 2008 -Box Circa 40_2 – Fiera Milano editore 2007 -Contemporary World Interiors - Phaidon press - Sketch -Wallpaper City Guide Paris - Phaidon - Senderens -Wallpaper City Guide Londres - Phaidon press - Sketch 2004 -Bars + Bares, Designer & Design - H Kliczowski publishing - Sketch -Cool restaurants London – TeNeus publishing - Sketch -Restaurant Design – DAAB publishing – Sketch -Les plus beaux restaurants du monde, design & architecture – Pyramid publishing.
Customization Options
Color scale : Borghese is available in a selection of colors chosen by the designer, used either in a single colour version, or as a combination of 4 colors.\n\nThe Steel can be either in black or white.\n\nDimensions: \nTwo versions are available: H 85, L188, W 83 cm \nLong: H 85, L248, W 76 cm
Details
Creator

Dimensions

Height: 33.47 in. (85 cm)

Width: 97.64 in. (248 cm)

Depth: 29.93 in. (76 cm)

Style

Materials and Techniques

Place of Origin

Period

Date of Manufacture

Production Type

Estimated Production Time

Condition

Seller Location

Reference Number

Seller: La Chance

1stDibs: LU1219217411402
Shipping & Returns
Shipping

Rates vary by destination and complexity. We recommend this shipping type based on item size, type and fragility.

Customs Duties & Taxes May Apply.

Ships From:

Paris, France

A return for this item may be initiated within 10 days of delivery.
1stDibs Buyer Protection Guaranteed
If your item arrives not as described, we'll work with you and the seller to make it right.
Learn more
About the Maker
Galerie Philia Furniture
Galerie Philia is an international contemporary sculptural design and art gallery representing emerging and established designers and artists. The gallery is the brainchild of two brothers who share a lifetime passion for art, literature and philosophy. Their distinct academic background sets them apart from their peers, as it sees them following a rhizomatic and transcultural approach in the way they select works. This involves combining elements from multiple cultures in what becomes a network of harmoniously interconnected roots, ultimately revealing the beauty of each unique creation. The gallery's non-hierarchical curation sits apart from the ephemerality of trends and focuses instead on the true aesthetic quality of the piece – alluring and timeless. Unlike others, Galerie Philia does not focus on a single style – whether minimalist, organic or raw – but rather embraces heterogeneity. The Galerie Philia takes pride in discovering new talents, providing them with multiple international platforms to showcase their latest creations. As well as propelling the newest generation of 21st century collectible design, Galerie Philia also works with internationally known design artists. Galerie Philia has a strong international presence, with galleries in Geneva, New York and Singapore. In addition to their permanent spaces, the gallery organizes temporary group exhibitions and artists residencies in first-class locations around the world.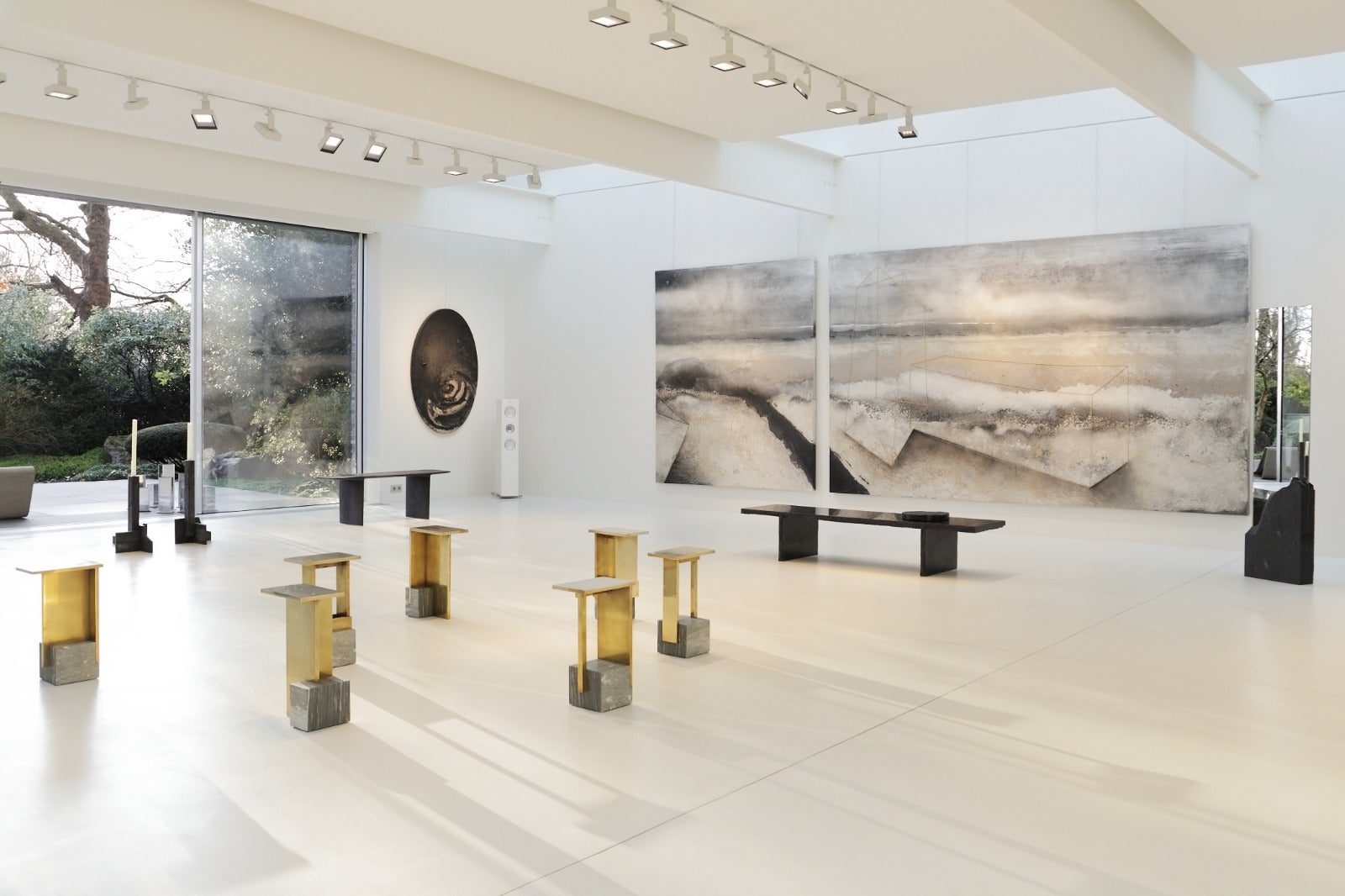 Shop All Galerie Philia Furniture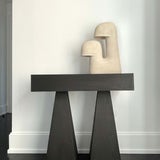 About the Seller
Located in Geneve, Switzerland
These expertly vetted sellers are 1stDibs' most experienced sellers and are rated highest by our customers.
Established in 2015
1stDibs seller since 2015
1,675 sales on 1stDibs
Typical response time: <1 hour
More From This Seller
By

Noé Duchaufour-Lawrance

Located in Geneve, CH

Borghese is a light sofa inspired by the stone pines of the Villa Borghese gardens in Roma. The metal structure ...

Category

2010s French Organic Modern Sofas

By

Noé Duchaufour-Lawrance

Located in Geneve, CH

Borghese is a light sofa inspired by the stone pines of the Villa Borghese gardens in Roma. The metal structure ...

Category

2010s French Organic Modern Sofas

By

Noé Duchaufour-Lawrance

Located in Geneve, CH

Borghese is a light sofa inspiredby the stone pines of the Villa Borghese gardens in Roma.The metal structure re...

Category

2010s French Organic Modern Sofas

By

Noé Duchaufour-Lawrance

Located in Geneve, CH

Borghese is a light sofa inspired by the stone pines of the Villa Borghese gardens in Roma. The metal structure ...

Category

2010s French Organic Modern Sofas

By

Noé Duchaufour-Lawrance

Located in Geneve, CH

Sahara sofa by Noé Duchaufour Lawrance Sofa 3 seats + 2 tops Dimensions: W 416.3 x D 158.5 x H 83.8 cm Materi...

Category

2010s French Organic Modern Sofas

By

Noé Duchaufour-Lawrance

Located in Geneve, CH

Sahara sofa by Noé Duchaufour Lawrance Modular sofa 2 seats + top Dimensions: W 273.8 x W 87.9 x H 83 cm Mate...

Category

2010s French Organic Modern Sofas