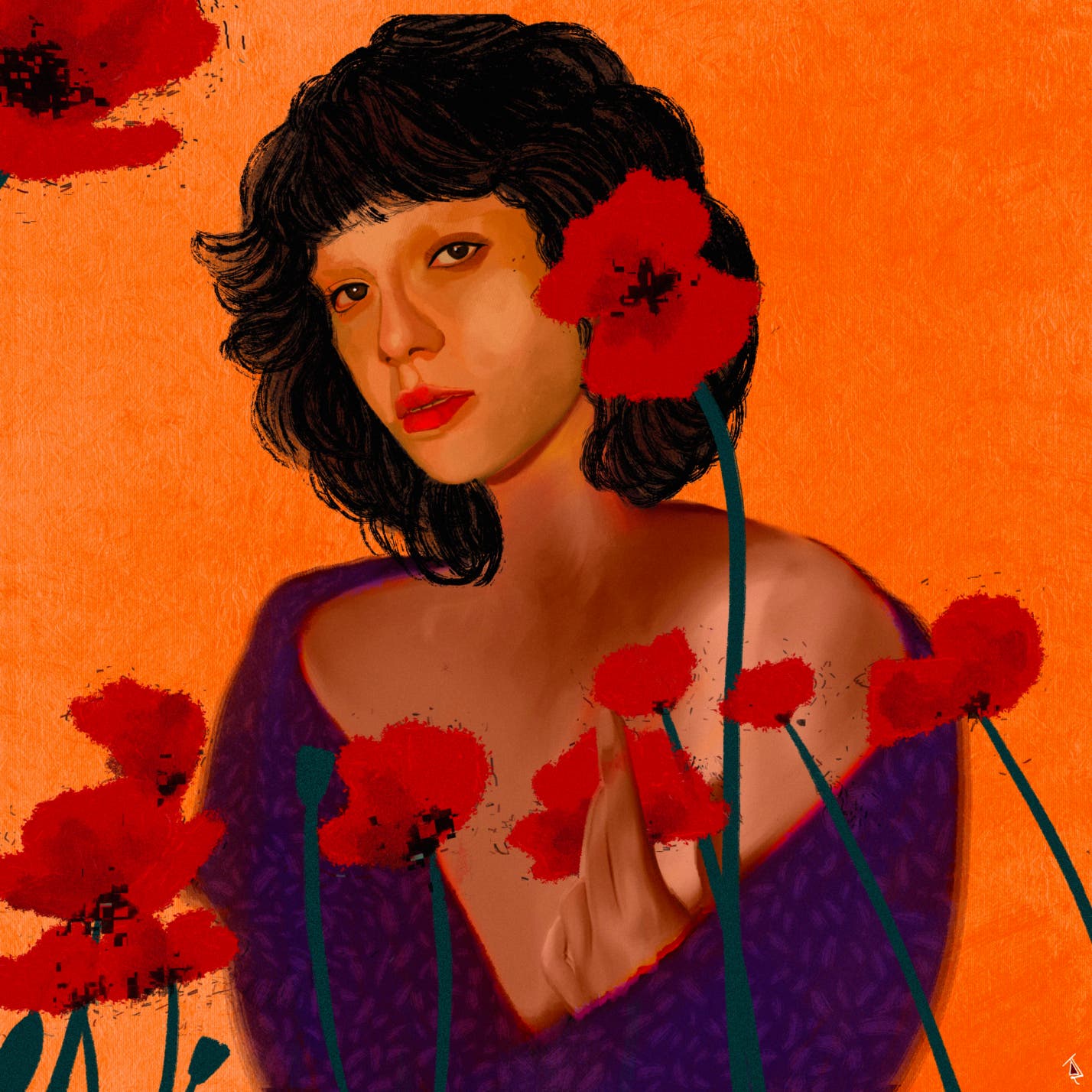 About
On one of those orange dusks, I spotted a red poppy. Only to realize that, beneath the grey turmoil, little flecks of red wonder lay far to the west. Were they reaching for a home or some hope? Interchangeable, yet profound. They did, however, make it to the sun, flooding the sky as in a painter's gradient dream.
Token

1stDibs.2

Token ID

527

Token Metadata

Contract Address

Edition

1/1

Medium

JPEG Digital Image

Dimensions

4000 x 4000

View Artwork
Artwork CID
:
QmUHXdc7hgpPqgt83GpQMoKBK3Xx8wwBifmmP4juQUuL4e
Token Metadata CID
:
QmfASXWF2cAPunAfwS8uWe3Nztjj8PSPXoTx7xusHaSTUM
I am a Multidisciplinary Creative enthusiast with a strong passion for 2D illustrations. An ardent reader with a hunger for warm and sensitive visual language. Art, Conscious Fashion, and Literature have been a form of liberation and given me humility and purpose. I obsess over learning, investigating, and synthesizing the world through these creative paths. I hope to build unforgettable experiences and thought-provoking media, combining my imagination with unconditional compassion towards both the art and the audience.