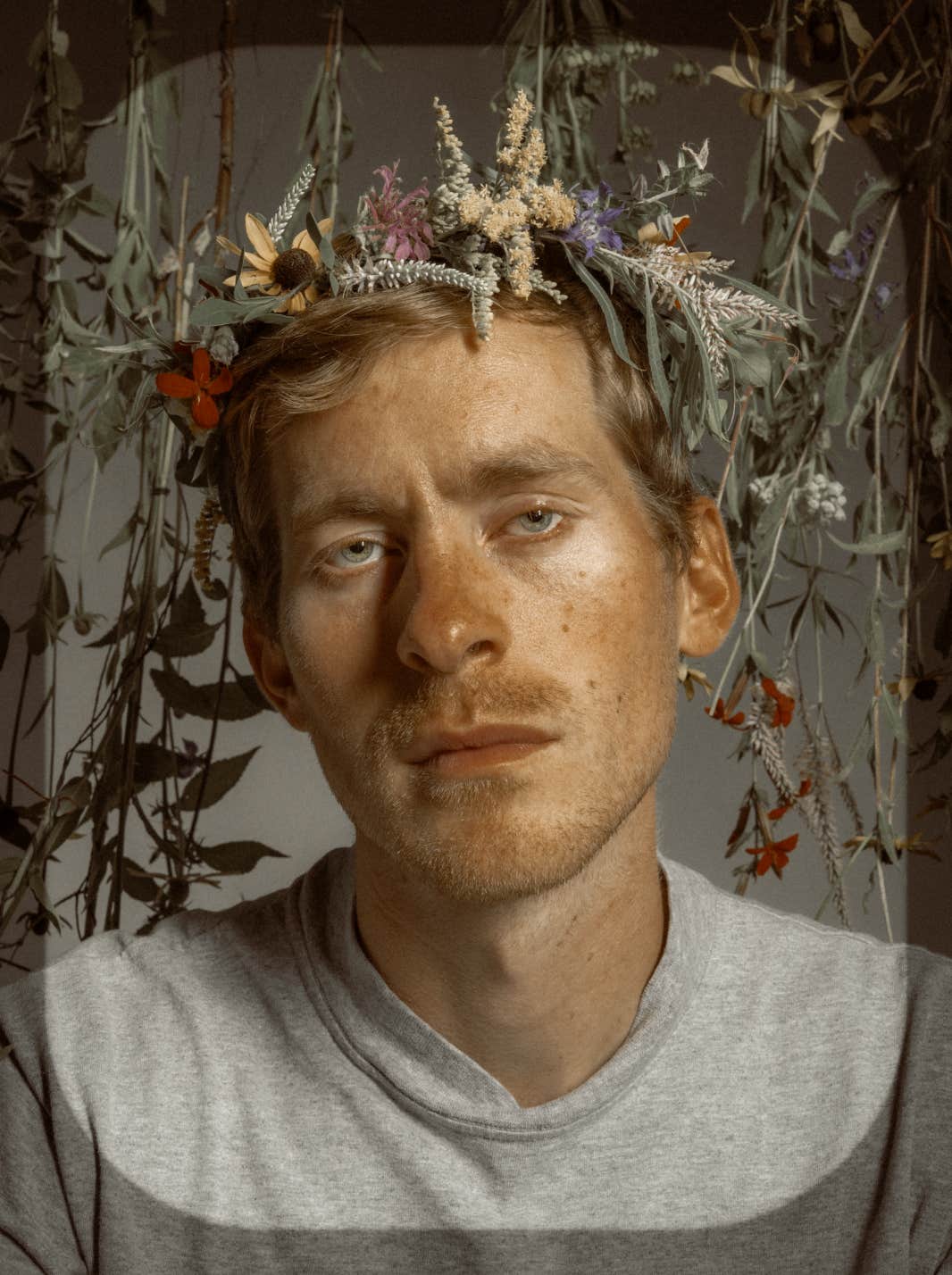 About
The strong and gentle prince adorned with the delicate and wild prairie. Prince of Spring was taken in the summer of 2021 as part of a live prairie flower pop-up installation. Photographed is Bradley Rydholm.
Token

1stDibs.2

Token ID

229

Token Metadata

Contract Address

Edition

1/1

Medium

PNG Digital Image

Dimensions

4000 x 5360

View Artwork
Artwork CID
:
QmNcXVpWhsCz3JSQiHmw1iukWsKPBc3vGyQjJB7wFVWM8M
Token Metadata CID
:
QmQ5387xKmAvXyt2VDBz42wLm93ACHitgFMEMz9ksvm1pm
Summer Wagner is a photographer from the rustbelt region of the Midwest, United States. Her work contemplates the spiritual and psychological threads of everyday life and the blur of poetry that is our society's collective dreamscape.