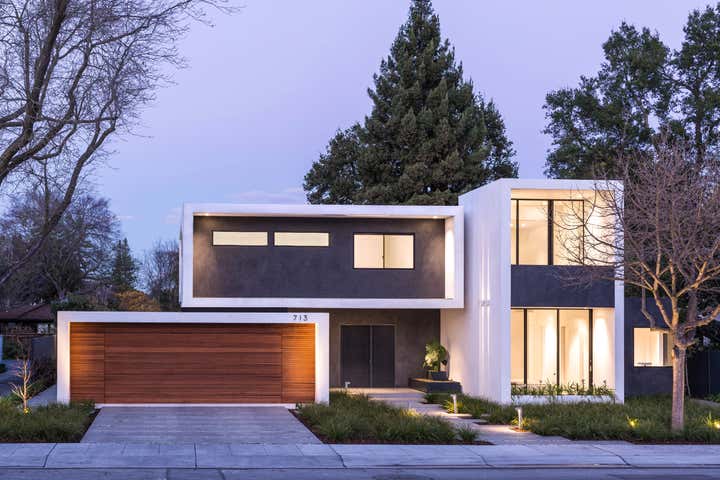 Photography: Harold Gomes
Floating Boxes
This ultra-modern 7,000 square foot Palo Alto residence, nicknamed "Floating Boxes'', was designed by Mary Maydan, founder and principal of Maydan Architects, for her family. The concept of the house was to create an illusion of three floating boxes. The boxes, which are structurally interconnected, represent the three generations that share the home: Mary and her husband, their four children, and Mary's parents. The ultra-modern minimalistic style of the house stands out in the neighborhood. While modern design is trendy in Silicon Valley, this house takes it to the next level, both in terms of the exterior facade and the interior details. The house includes, for example, doors with no jambs to create a completely flush look with only a slim reveal between the door and the walls, and door handles without rosettes. The floating concept continues inside the house with walls that appear to be detached from the floor and ceiling, which was achieved using special aluminum drywall molds.
The main goal was to give everyone ample privacy while still feeling connected. The two teenagers have suites in the basement that feel like a separate apartment for each. The grandparents, on the ground floor, have an exterior entry as well as a door leading to the rest of the house. Their unit is a complete small home with a full kitchen, living room, bedroom, two bathrooms, and small office (essentially an attached ADU). Another major objective was designating a space for Maydan Architects' office in the basement with a bathroom and a pantry. The exterior staircase leading to the office enables complete separation from the house and a very comfortable workspace for employees and for meetings with clients.
While the house is striking and ultra-modern, it is still warm, inviting, and livable, which is achieved through airy designs, with a strong focus on detail and materiality. The home reflects these design sensibilities through openness, a seamless indoor-outdoor flow, and light-washed spaces, as well as design selections such as a warm-colored hardwood floor, the tall library, cozy sofas, and careful lighting that create a special feeling inside the space.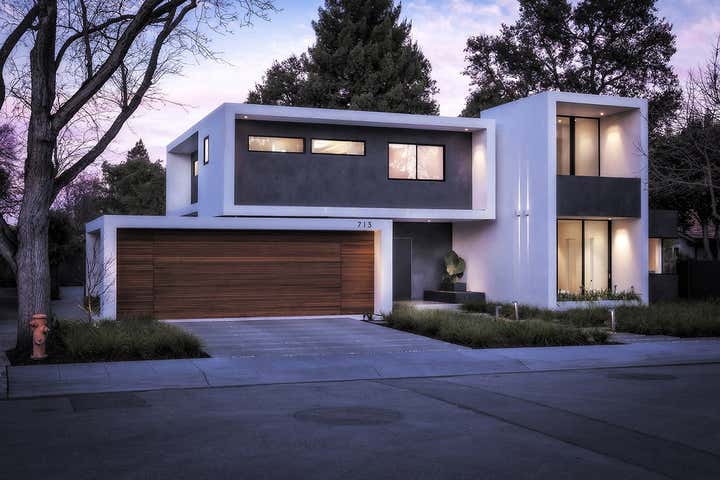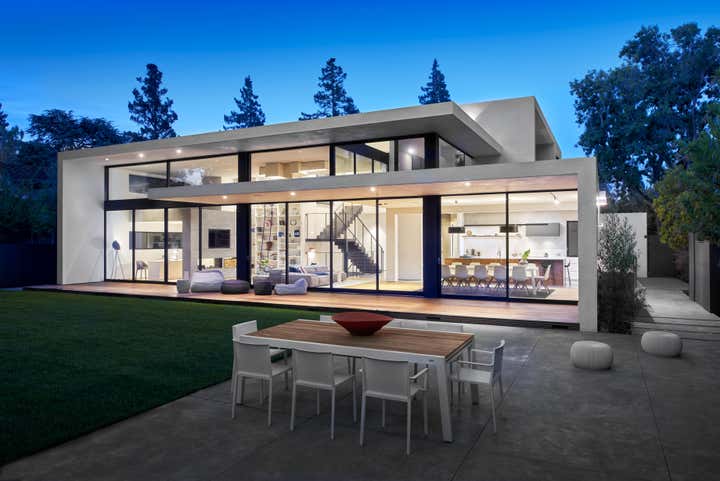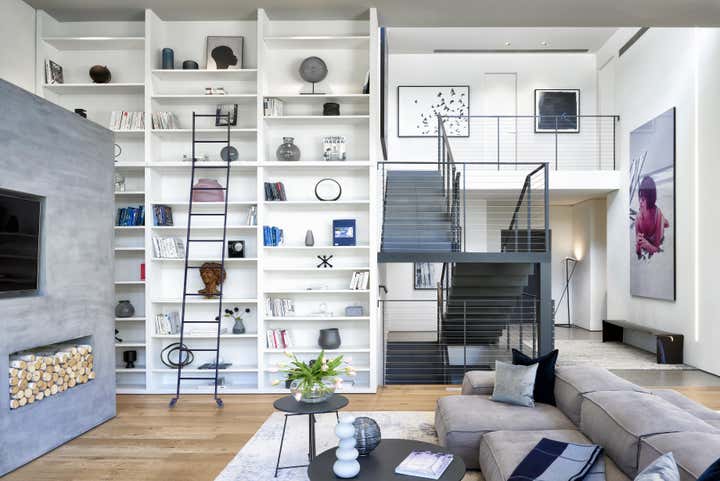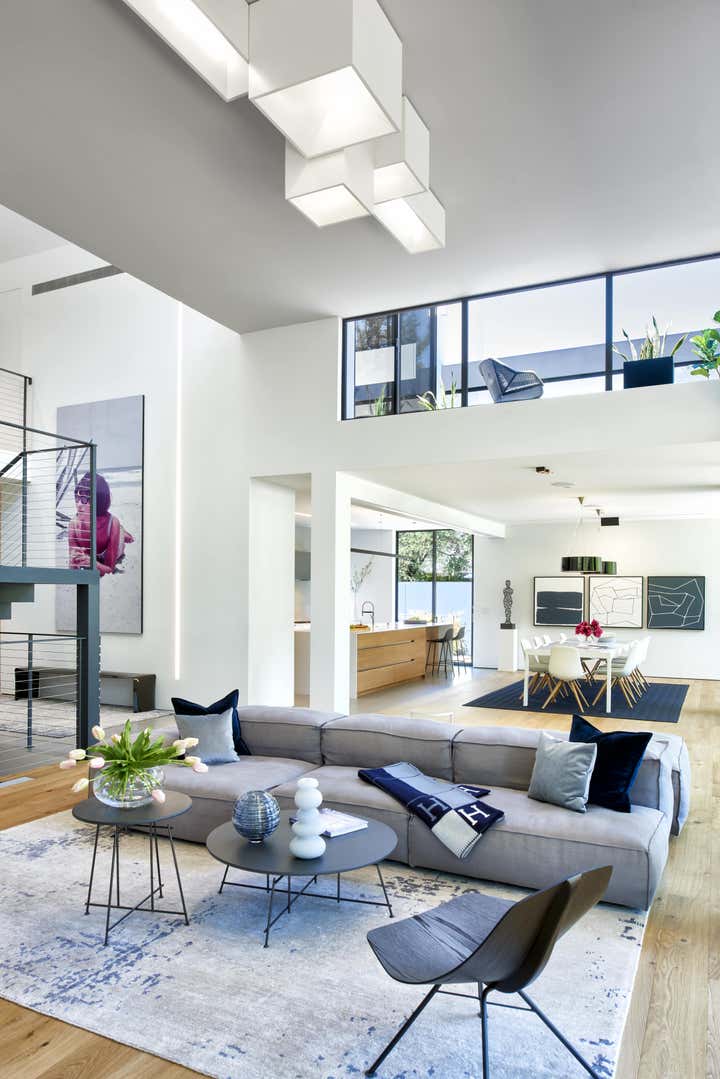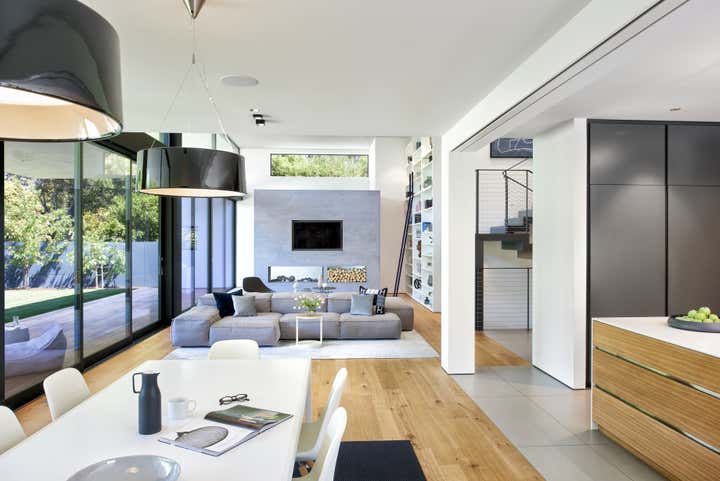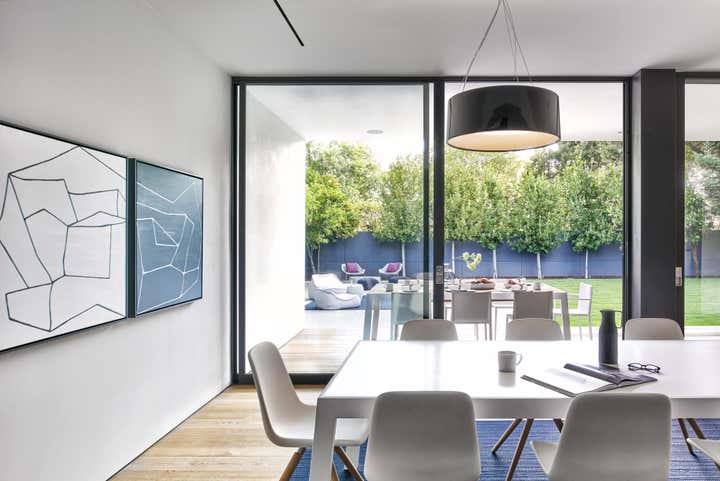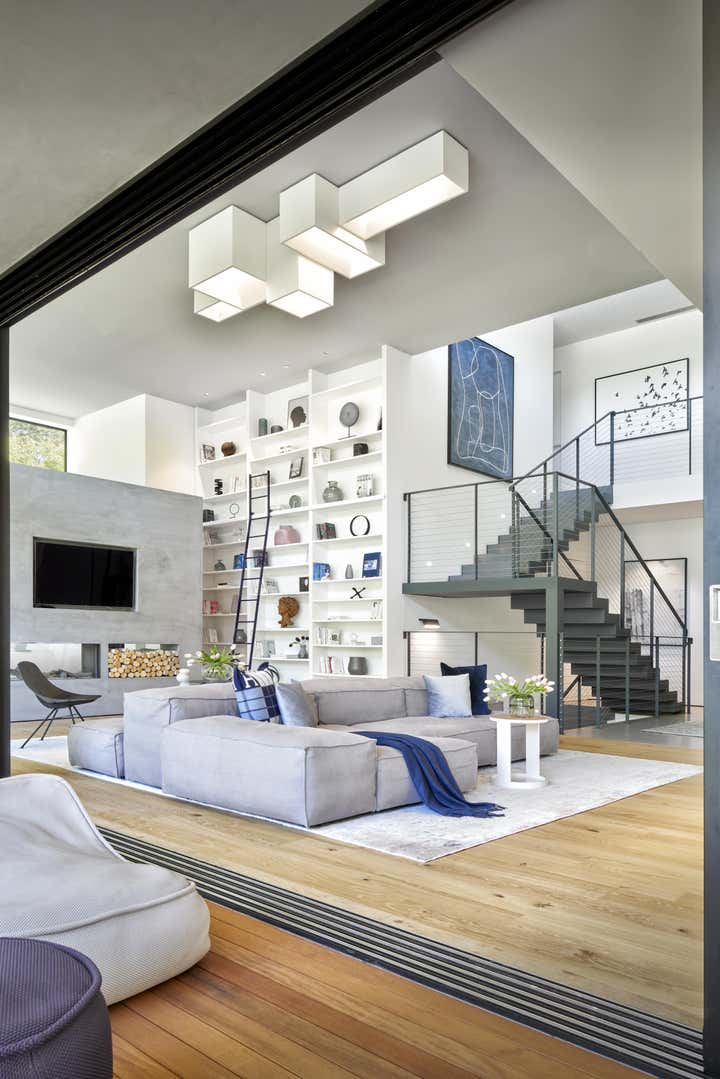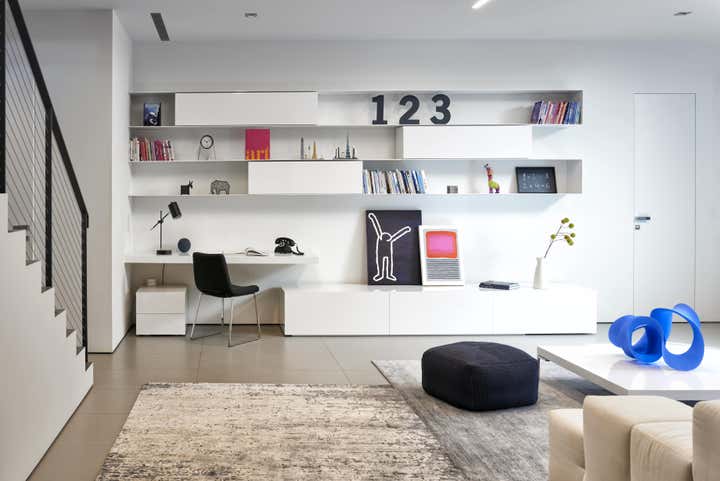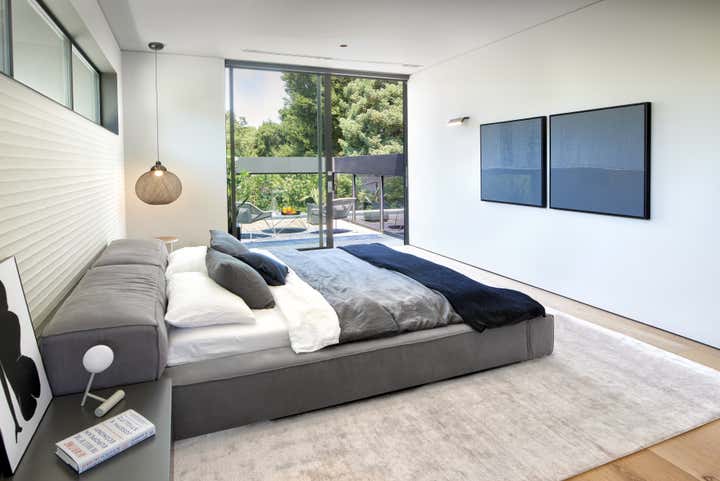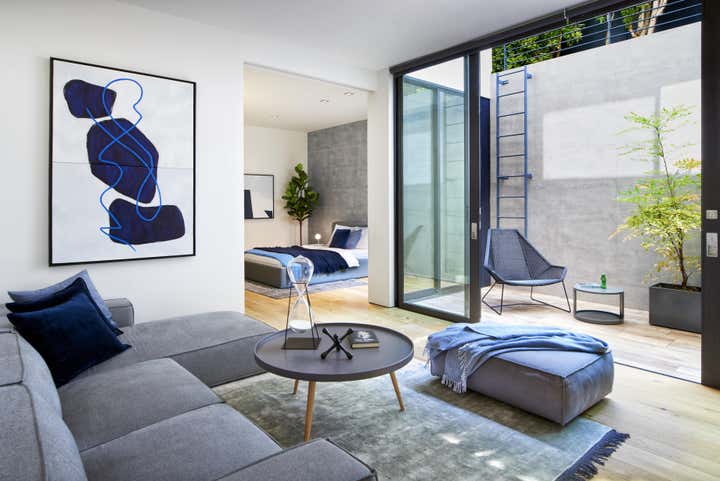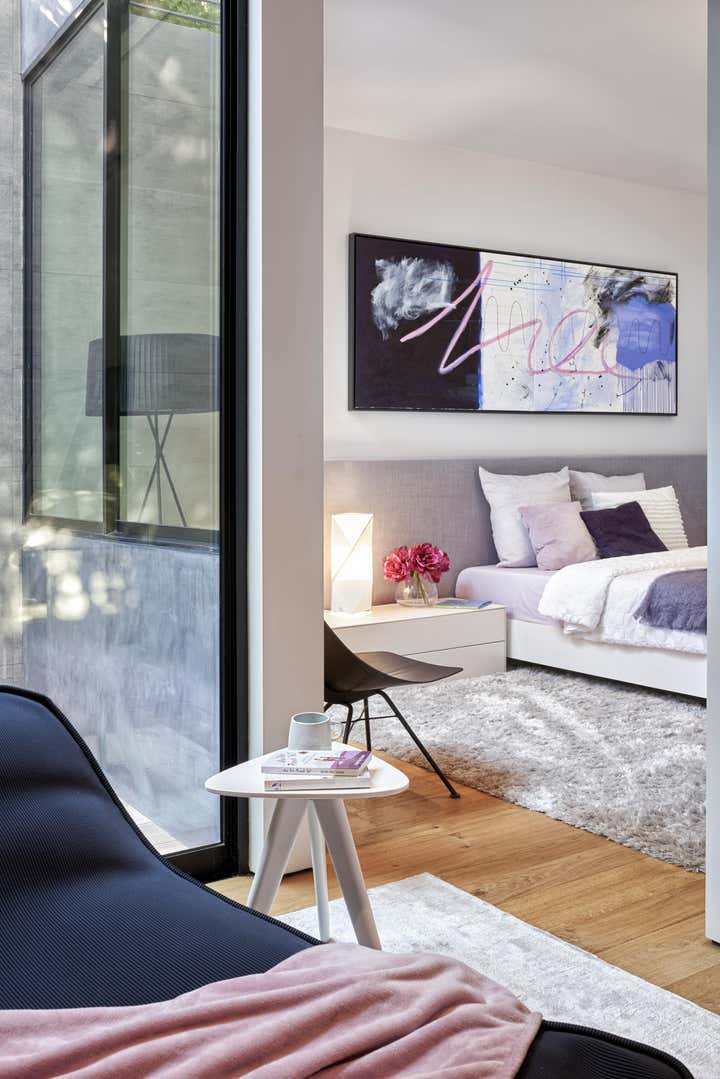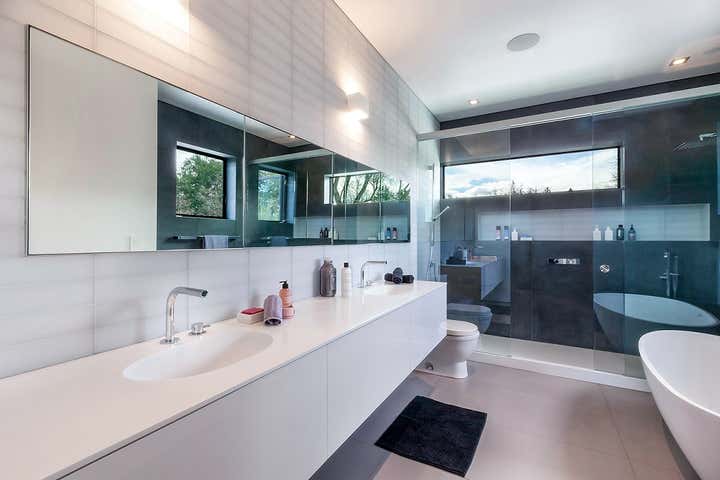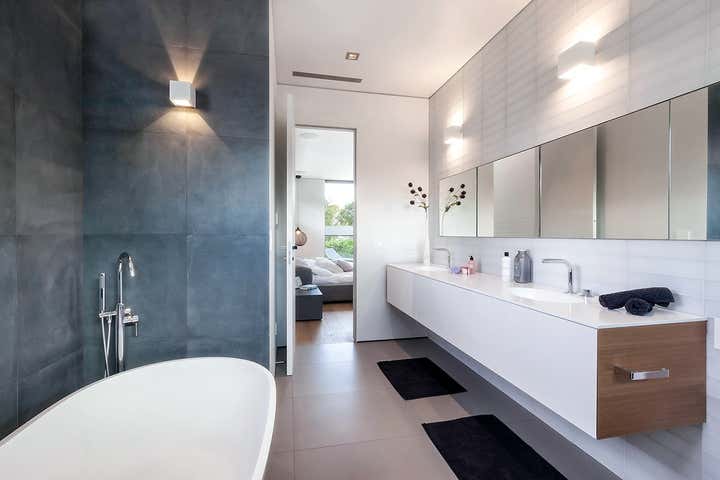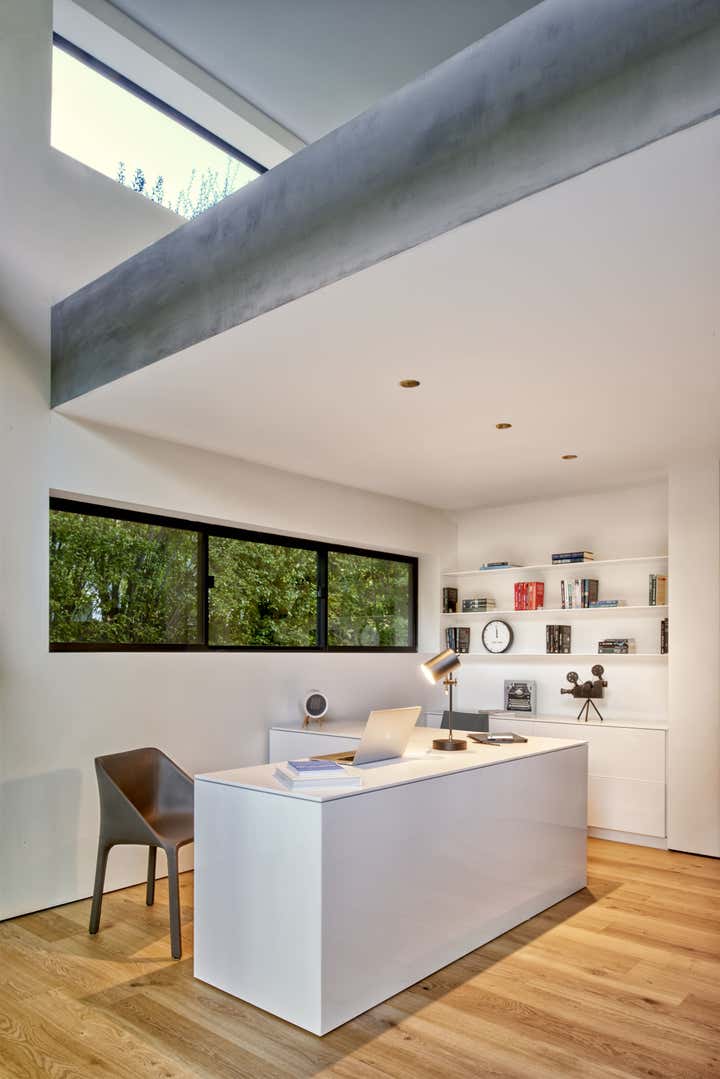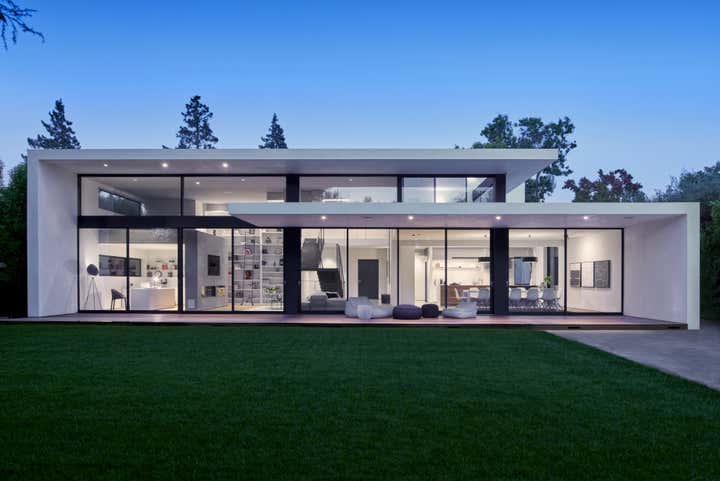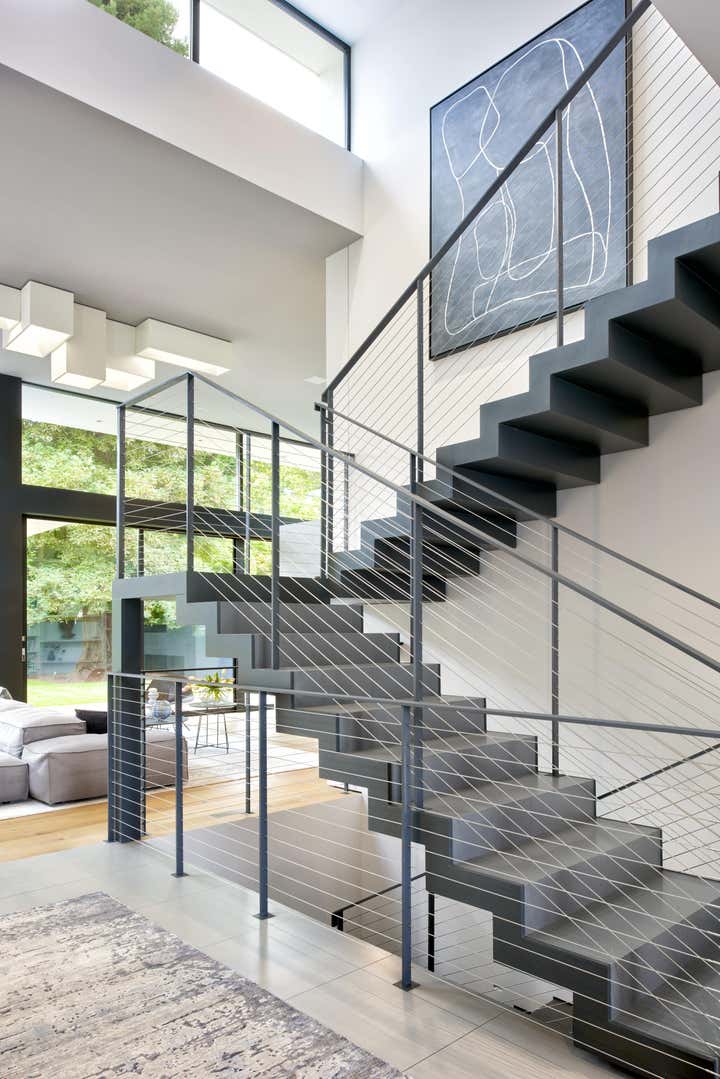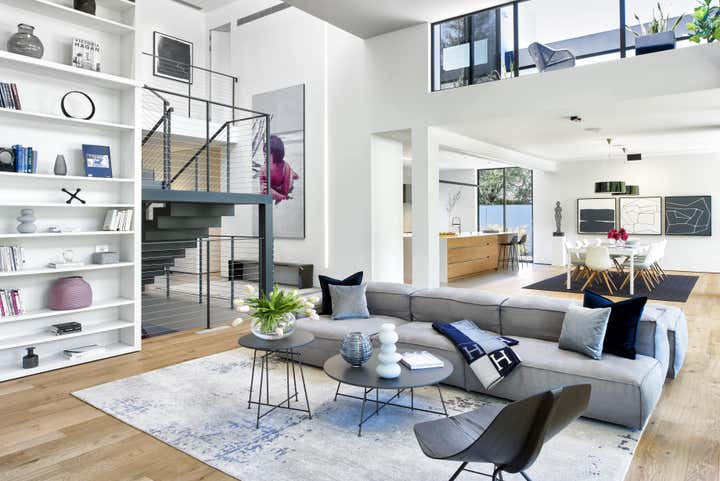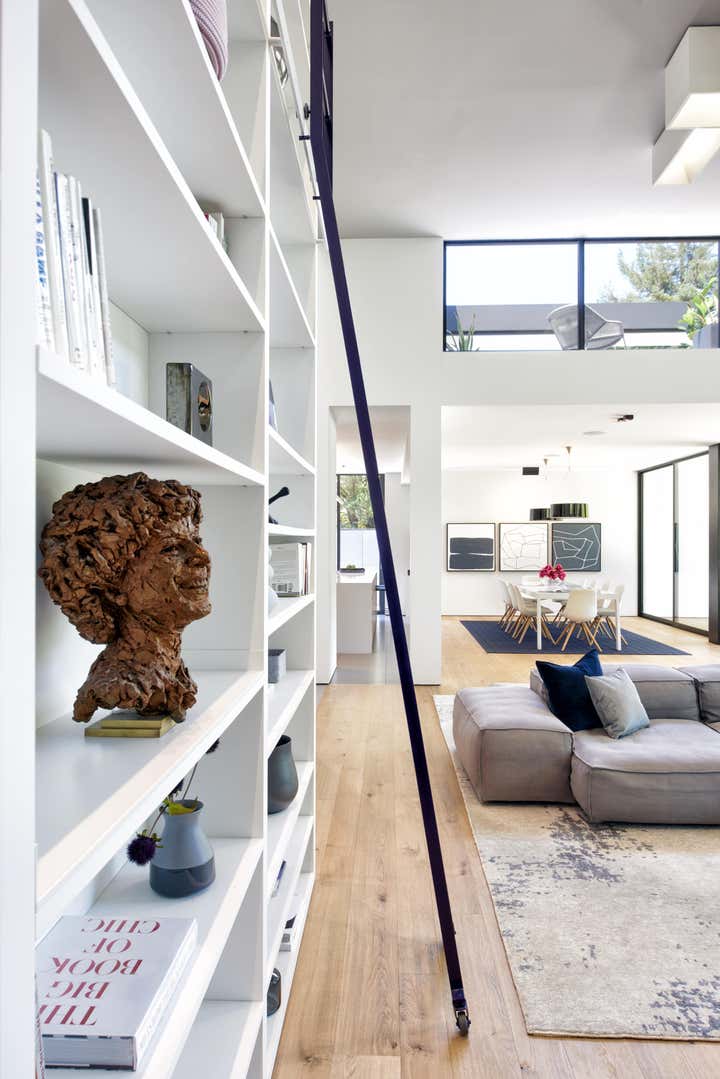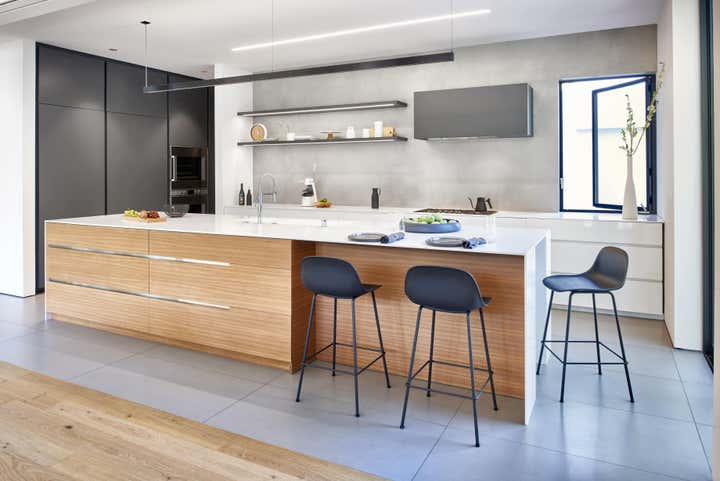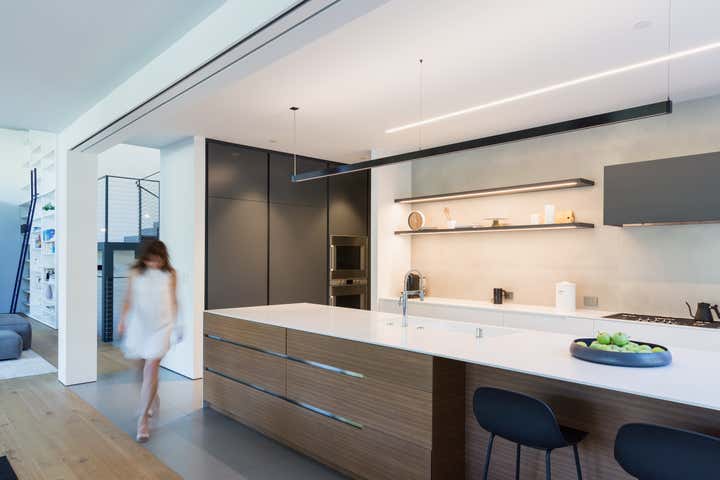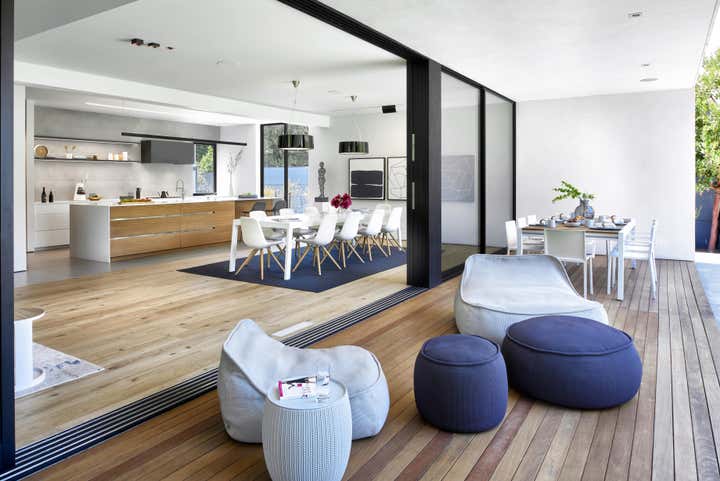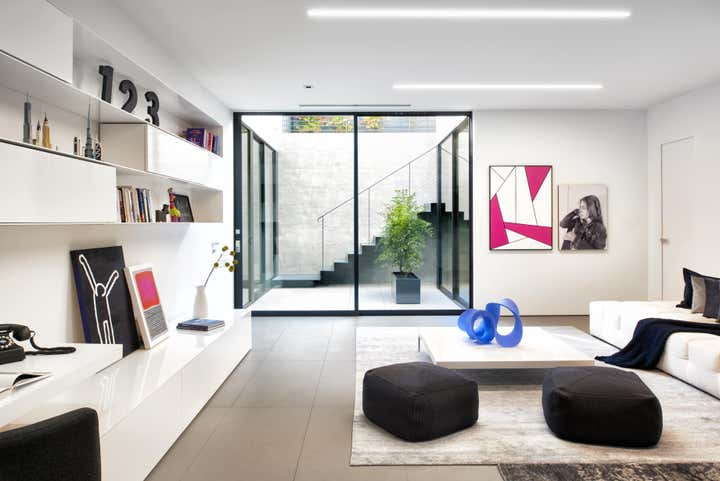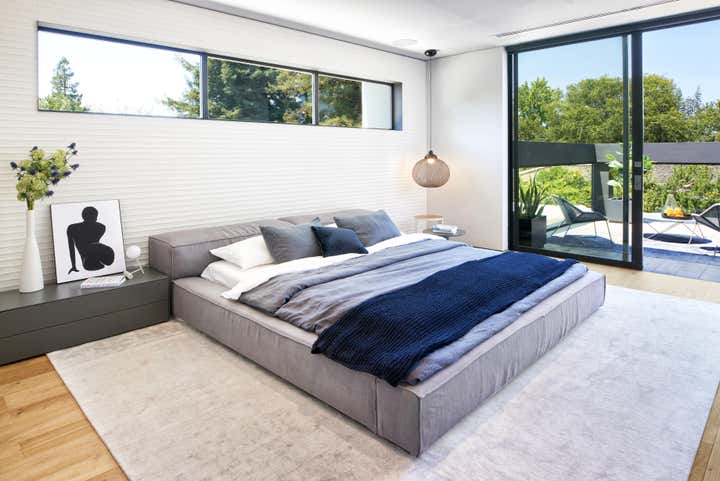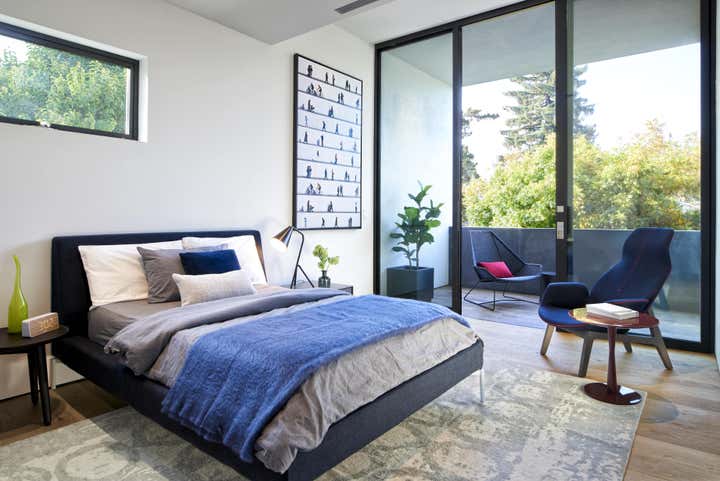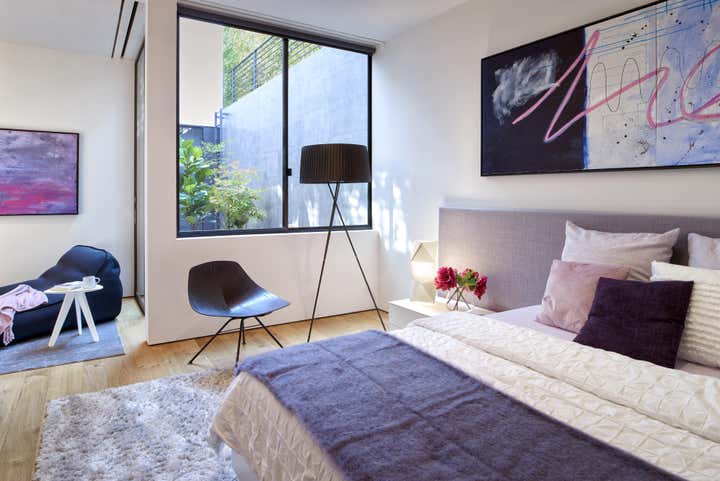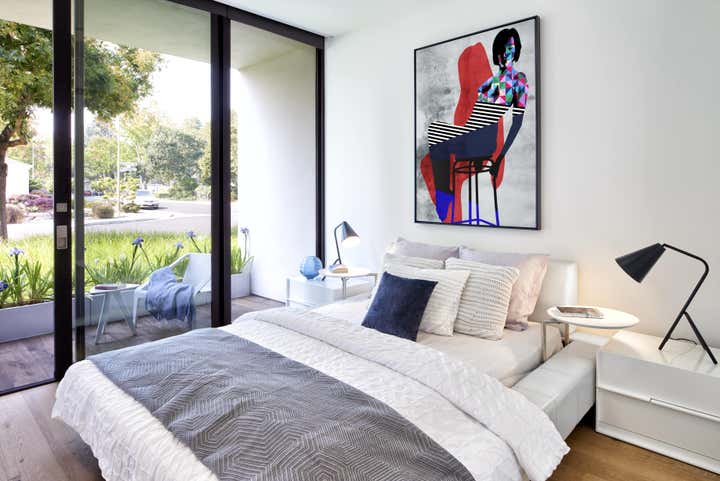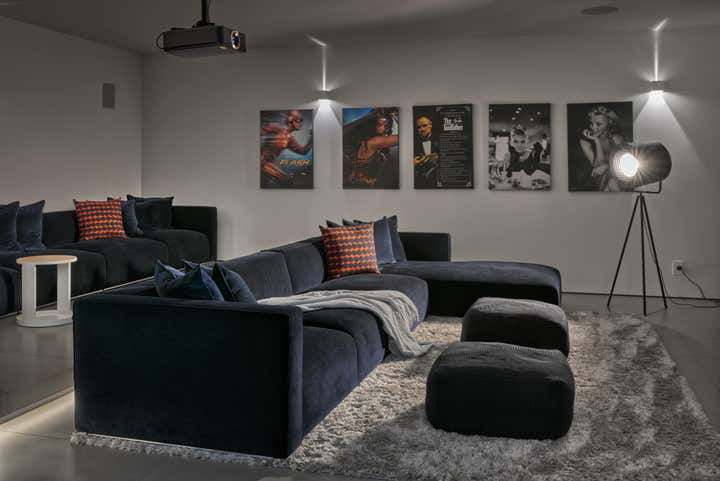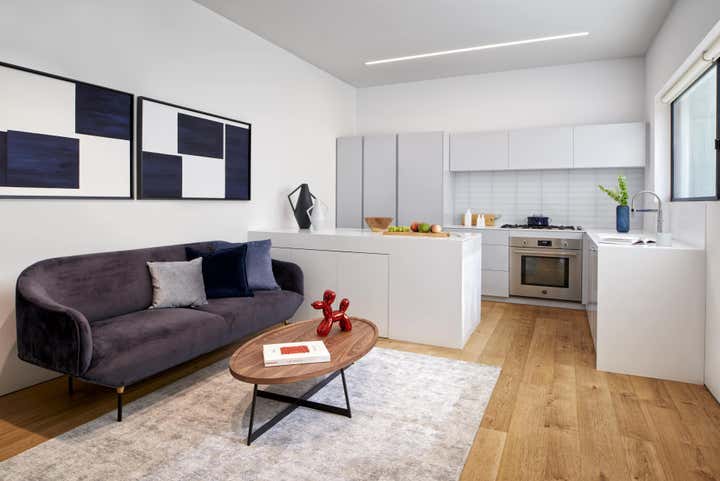 More Projects by Maydan Architects