Photography: Stephen Kent Johnson
House of Elle Decor
This 4,141-sqaure-foot penthouse, with soaring ceiling heights, features a design aesthetic curated by renowned interior designer Neal Beckstedt, who was hand-picked from ELLE DÉCOR's roster of A-List talents.
Celebrating the mix of old and new, Beckstedt designed a home filled with exceptional pieces in every room. In the formal living and dining room, Danish mid-century pieces mingle with contemporary Minotti furniture and French antiques. A rare set of shearling-covered clam chairs by Arctander juxtapose mid-century pieces by Jean Prouve and Frits Henningsen. In the dining area, Beckstedt designed a custom kidney shaped pine table that contrasts the antique and distressed Louis XVI dining chairs covered in a pale pink linen.
Inspired by the modern abstract art, color was boldly used to draw one throughout the entire apartment. The entry is welcoming with subtle, sage green walls and a mustard colored ceiling, which are a small glimpse of what lies ahead. Stepping into the double-height living room, the white walls create a canvas for exceptional upholstery shapes that are covered in rich, textured, and bold textiles. A collection of Larry Zox oil paintings sit graphically against the back wall, while the inset ceiling cove echoes his palette with Farrow & Ball's moody pink 'Setting Plaster' above.
On the opposite side of the living room, custom bronze panels were inserted into the architecture of the cased opening, revealing a cozy room with high-gloss, deep ox-blood painted walls. Beckstedt thought this room would be perfect as a wine tasting lounge, opening it up to the living room but remaining intimate with the deep crimson color throughout – from the luxe upholstery to the antique Moroccan rug on the floor. The room also features an immense illuminated brass and glass wine case which would impress even a seasoned connoisseur.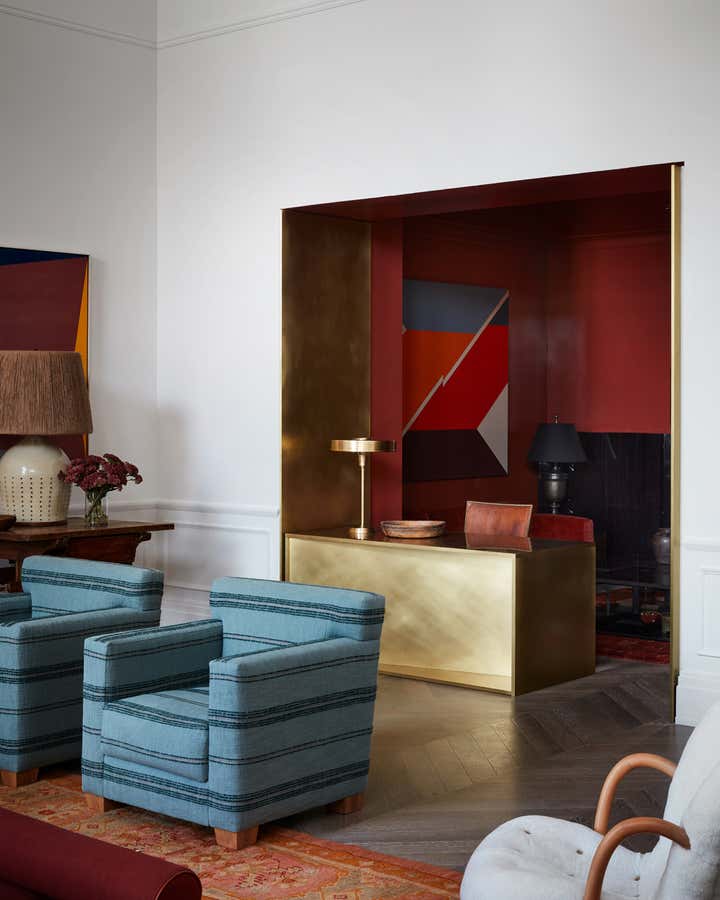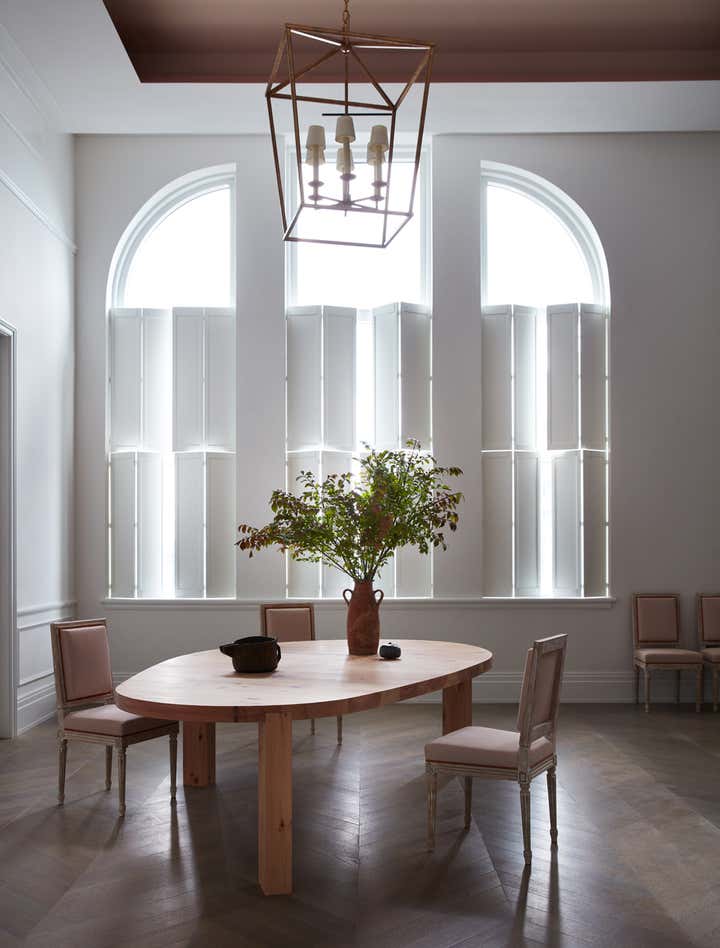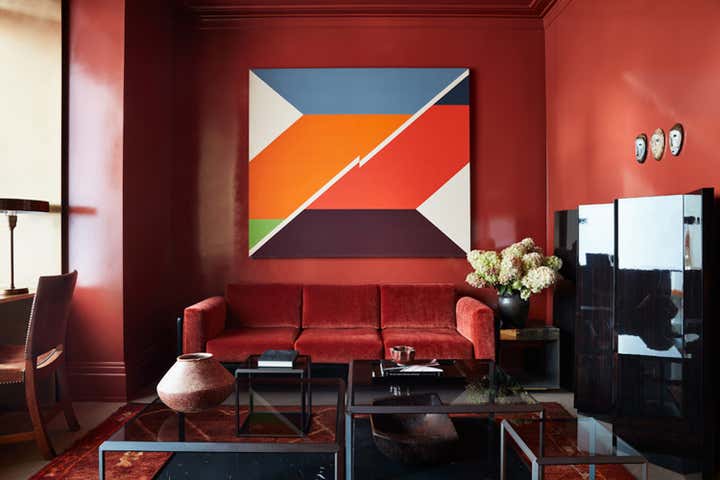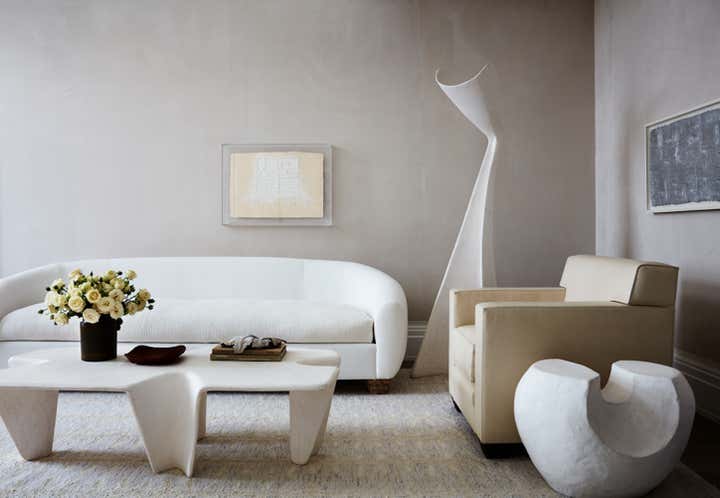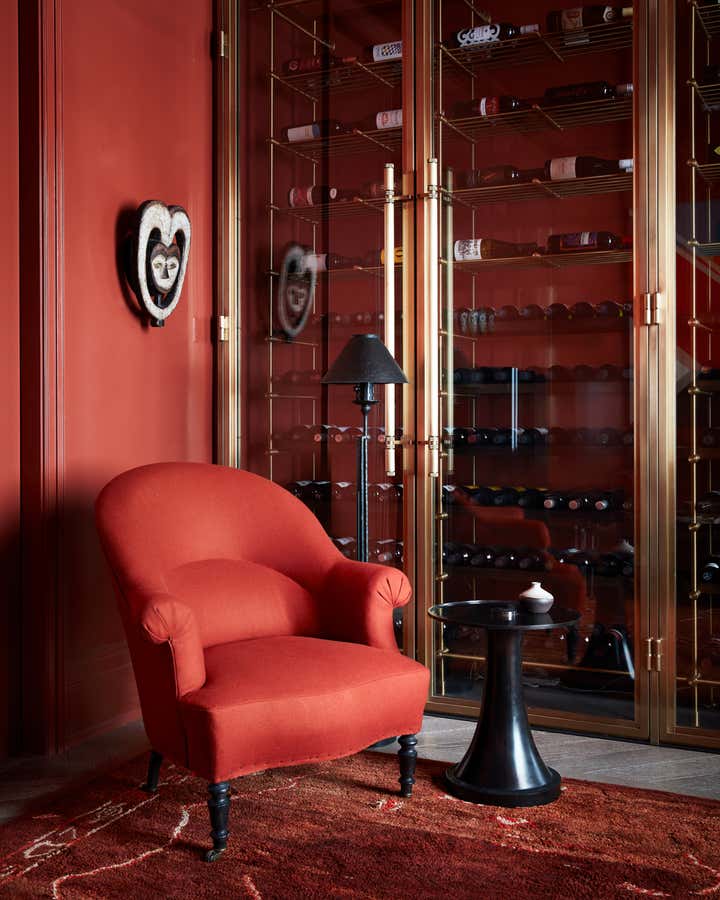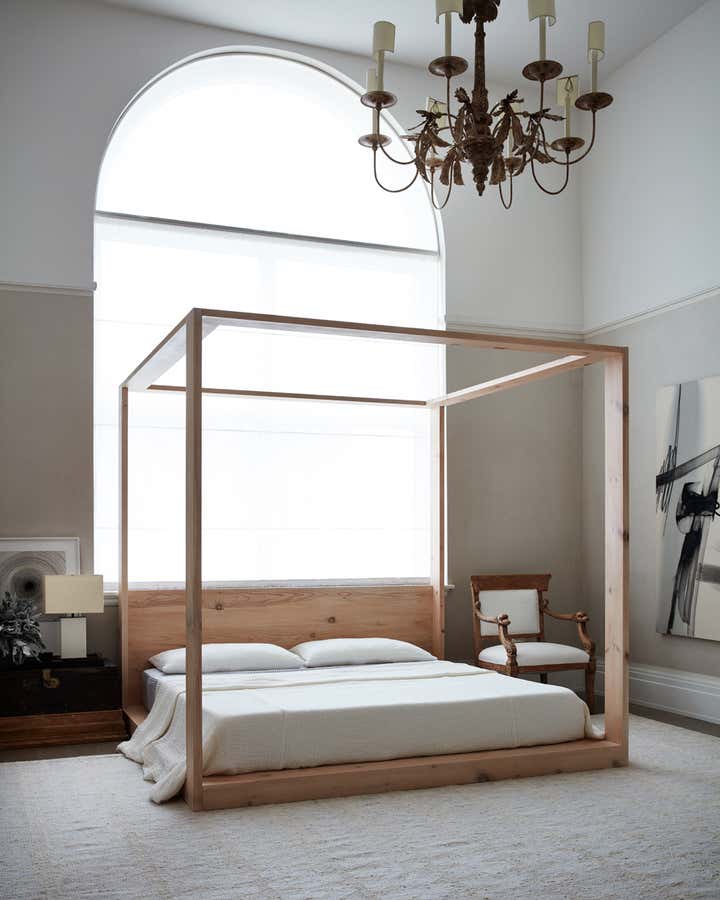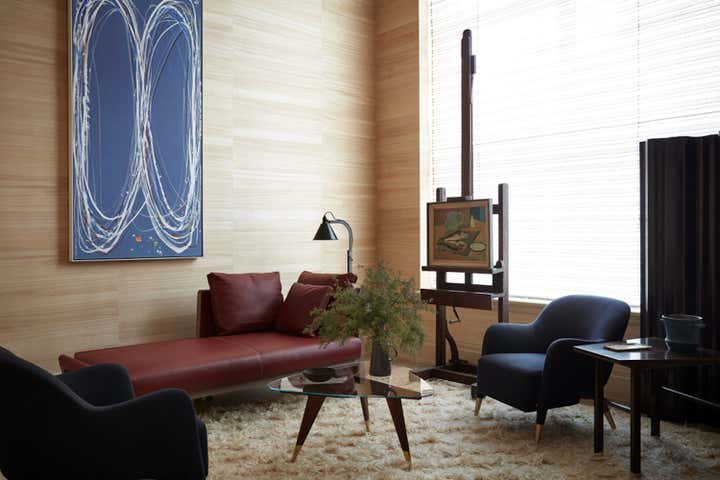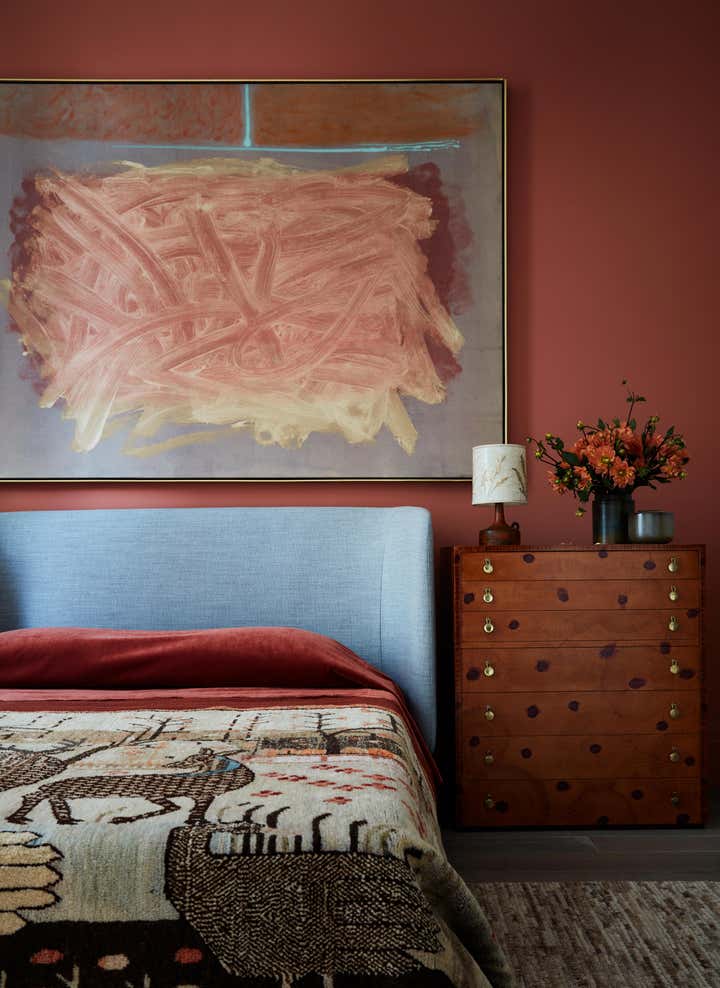 More Projects by Neal Beckstedt Studio