Huntting Lane Residence
With a layered mixture of traditional furniture, folk art, and antique industrial elements, the look of this Hamptons house may be best characterized as Country-Industrial chic. Designed for a family with young boys, the six-bedroom retreat favors a traditional style to compliment the home's shingled, Colonial architecture; however, contemporary art, vintage and antique accessories enliven every room to create a more nuanced, sophisticated setting.
Windsor and Shaker furniture pieces were embraced for their unadorned simplicity, functionality, and structural integrity—the nearest equivalents to modernist design within a traditional vocabulary. Meticulous assemblages of metal signs, drafting scales, 1920s French lamps, and other pieces reference a rural-industrial past that further bridges the Country and Modern styles and provides a weighty contrast to the home's soft upholstery and fabrics.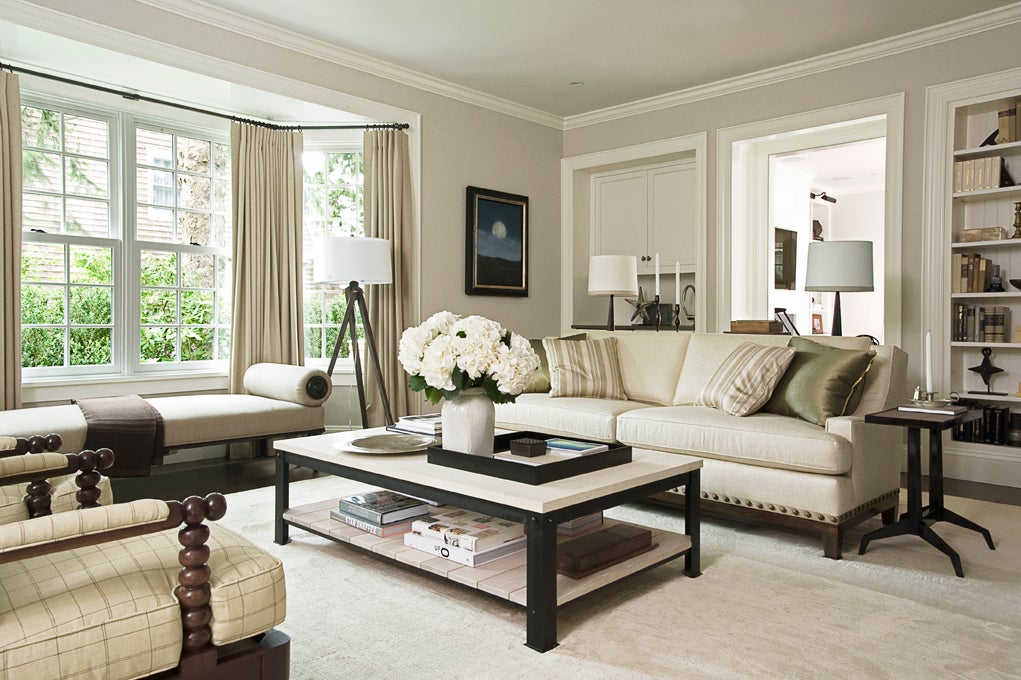 Photography: Jeff McNamara