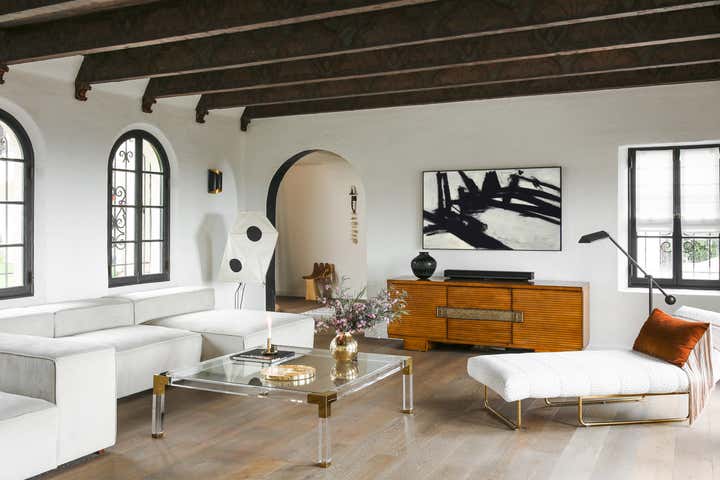 Photography: Shade Degges
SPANISH MODERN
SPANISH MODERN
A 1920's Spanish style home nestled in the hills of Los Feliz had charming details but did not support the functionality or reflect the cool factor of an iconic musician and his young gorgeous family. They needed a space that felt open, bright and modern but wanted to retain reverence for the original architecture. In addition to fully support the clients lifestyle we needed the entire design to be vegan, meaning no wool, silk, leathers, or other animal products could be used and it needed to be kid proof.
With that directive we set out to improve upon the spacial flow and functionality by re-orienting the kitchen space, widening the connections and adding vital built-in storage. We also chose to use many outdoor fabrics on the furniture so the clients could rest easy when the arts and crafts box came out in the kids corner.
We wanted to leave all the gorgeous original details such as the painted beamed ceiling in the living room, original plaster walls and French doors. In juxtaposition we anchored the main space with an oversized modern cream sofa covered in vital perennials indoor/outdoor "bullet proof" fabric and then added sculptural iconic vintage. The result is a sexy interior that is also vegan and kid friendly…win win.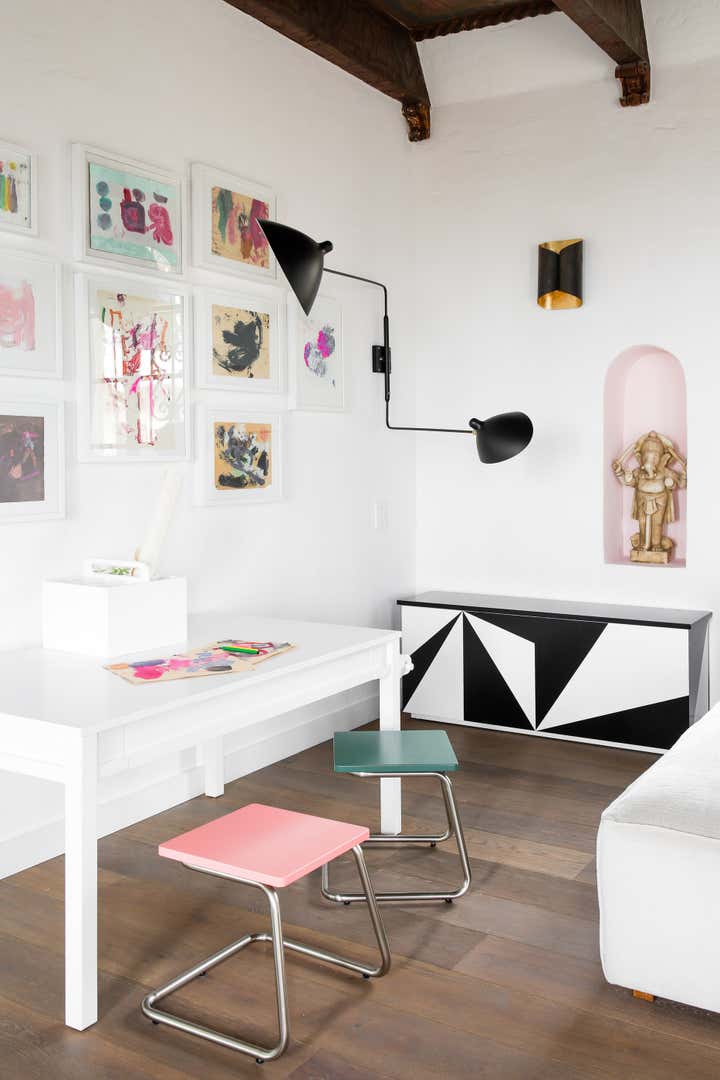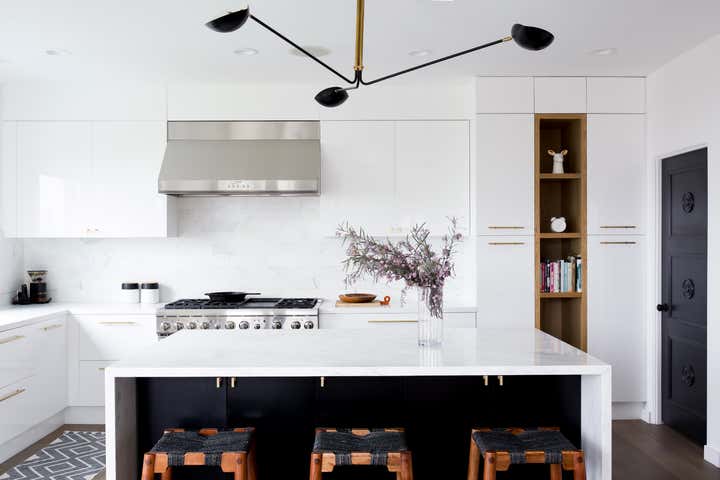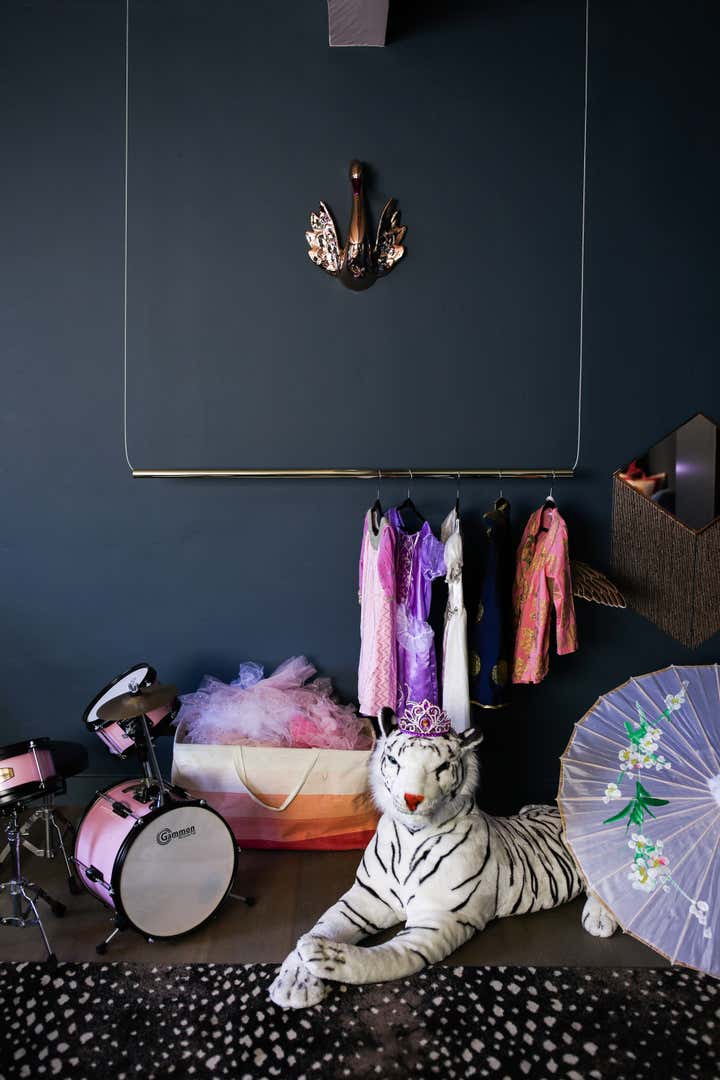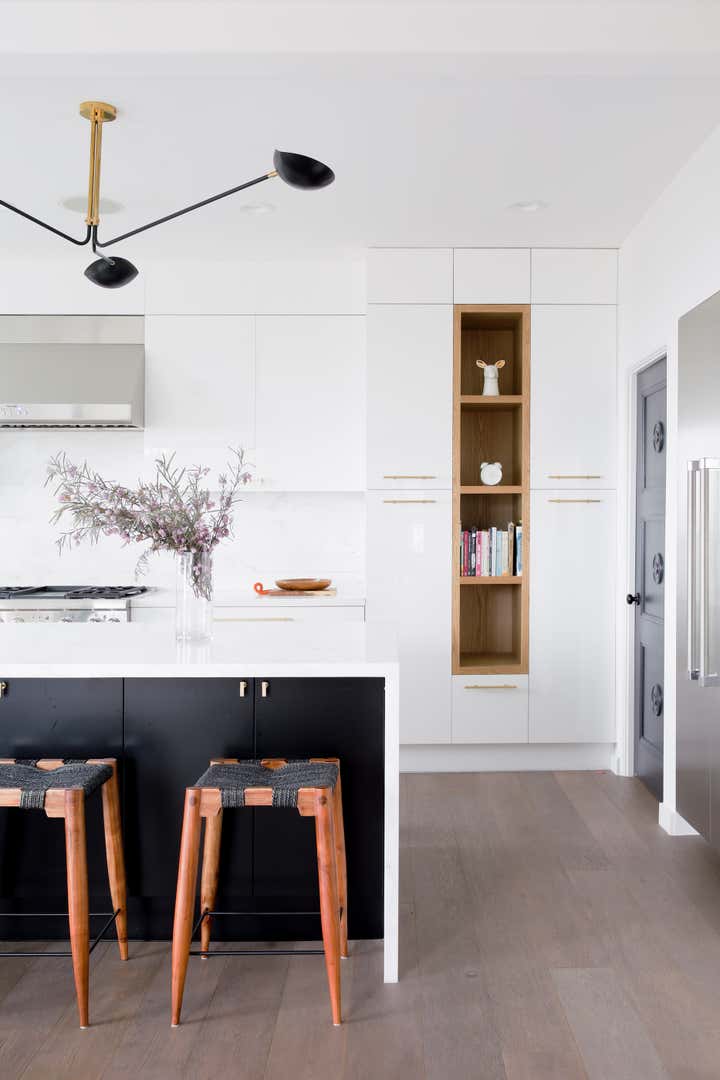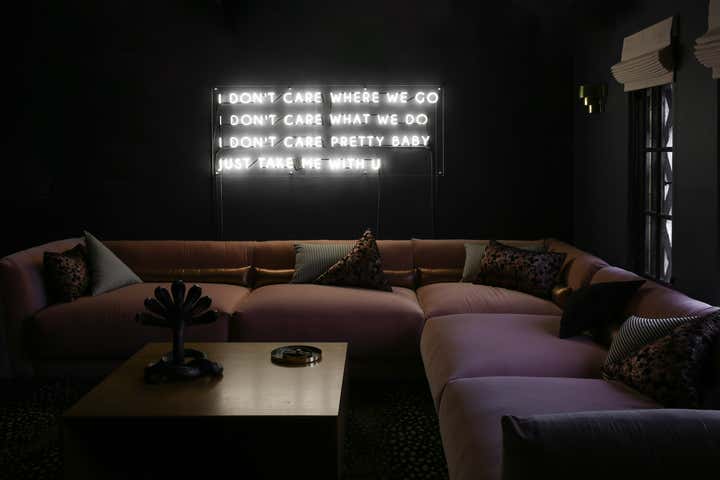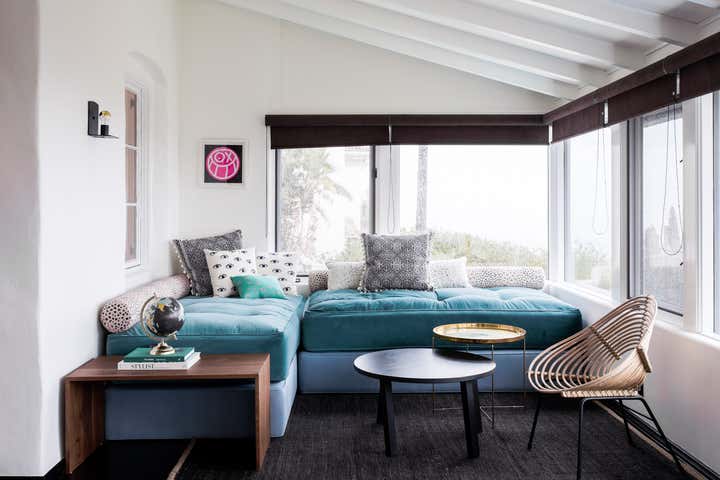 More Projects by Studio Hus