/
/
Upper West Side Apartment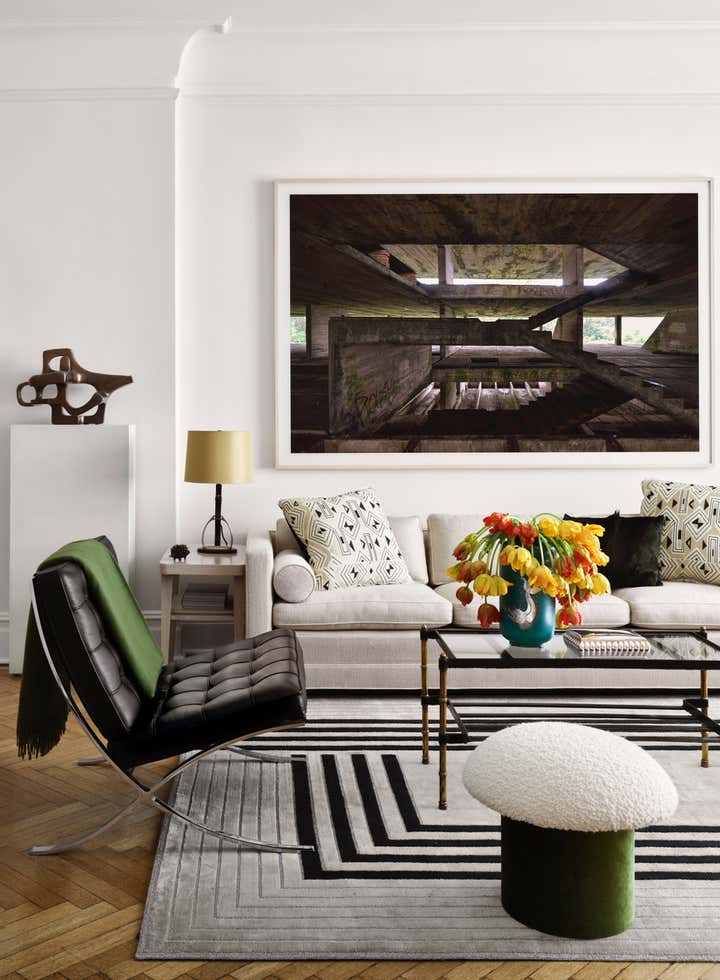 Photography: Douglas Friedman
Upper West Side Apartment
ELLE DECOR | FOR A CREATIVE COUPLE, THIS GORGEOUS UPPER EAST SIDE APARTMENT WAS A TRUE MEETING OF THE MINDS
See how choosing your battles can lead to perfect harmony. The first project that architect Carlos Garciavelez and interior designer David Lawrence collaborated on was the gut renovation of a friend's apartment on Manhattan's Upper East Side. "There was some hesitation because we're also a couple," Lawrence says, but it quickly became clear that the sum of their talents was greater than what they could achieve separately. "Carlos is a trained creative, and I am an editor. Carlos has 20,000 ideas, and I'm like, 'Slow your roll!' " In other words, they're perfect creative foils.
The partners, who together run the design studio Carlos David, agree that the epitome of their synergy and their new calling card is the redesigned Upper West Side apartment they share.
The result is an incubator for long-gestating ideas that reflect their cross-disciplinary backgrounds, as well as a home for their collection of midcentury French, American, and Italian design, vintage fashion, and eclectic artwork by friends and colleagues whose careers have ascended along with their own. (Lolo the Lhasa Apso is the third resident.)
There are two vintage black leather Mies van der Rohe Barcelona chairs, gifts from Garciavelez's father when Garciavelez graduated from Harvard University's Graduate School of Design. They also had a vintage Edward Wormley sofa on a plinth base reupholstered in woven linen. It sits under a monumental photograph of an abandoned modernist building in Argentina taken by Garciavelez during a fellowship in South America.
Elsewhere, reupholstered antique pieces continue to mix with a bold pattern or unexpected detail to create discrete transitions, such as the marble-lined doorframe that separates the apartment entry from the living room.
"There's a lot of consensus that happened here that helped us respect each other," Garciavelez says.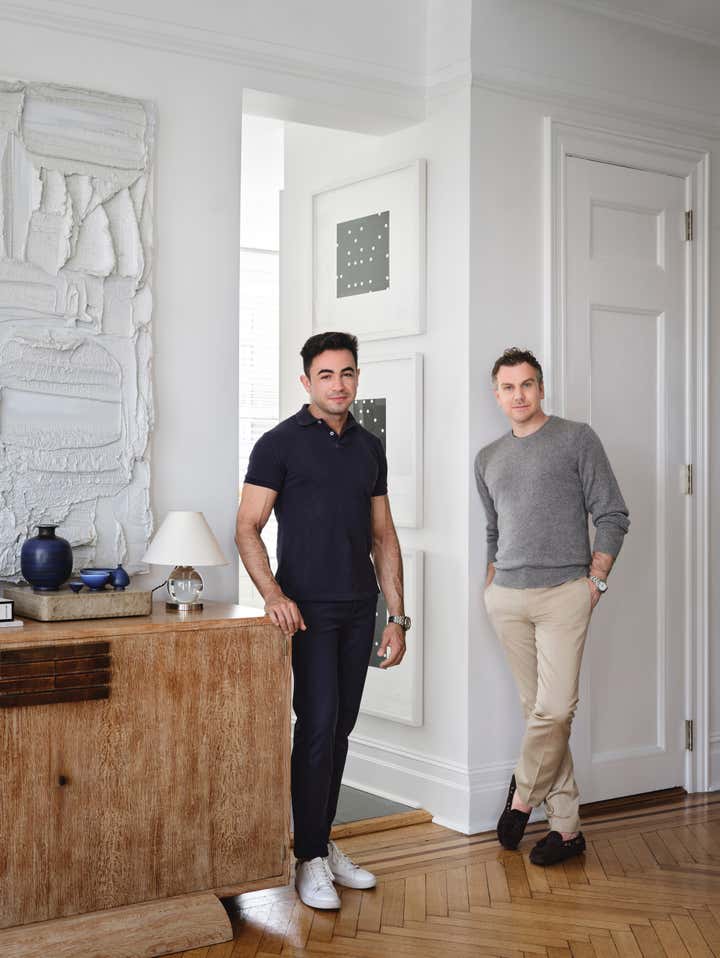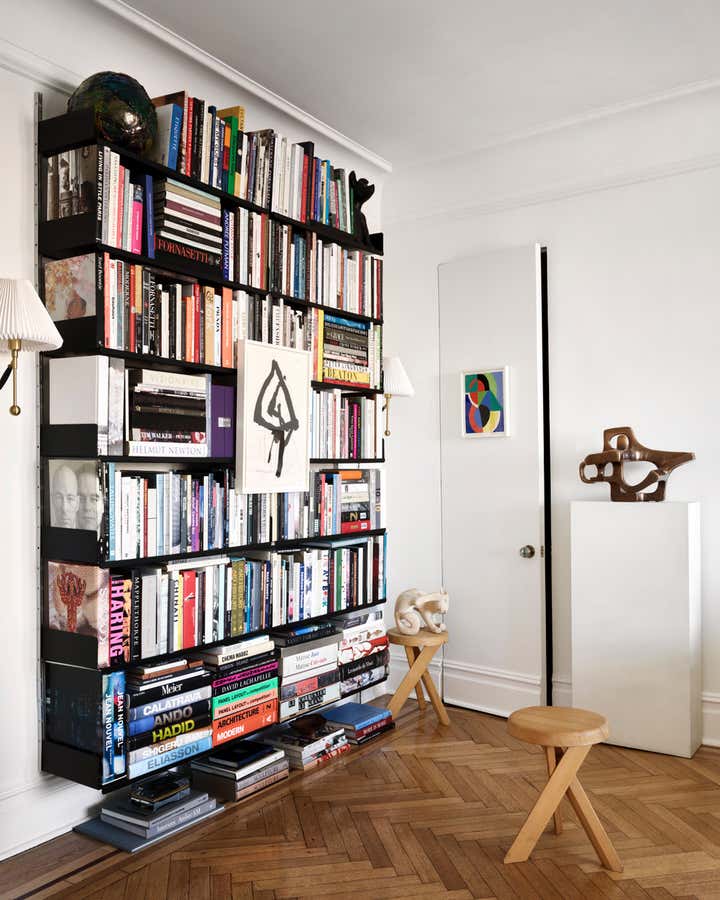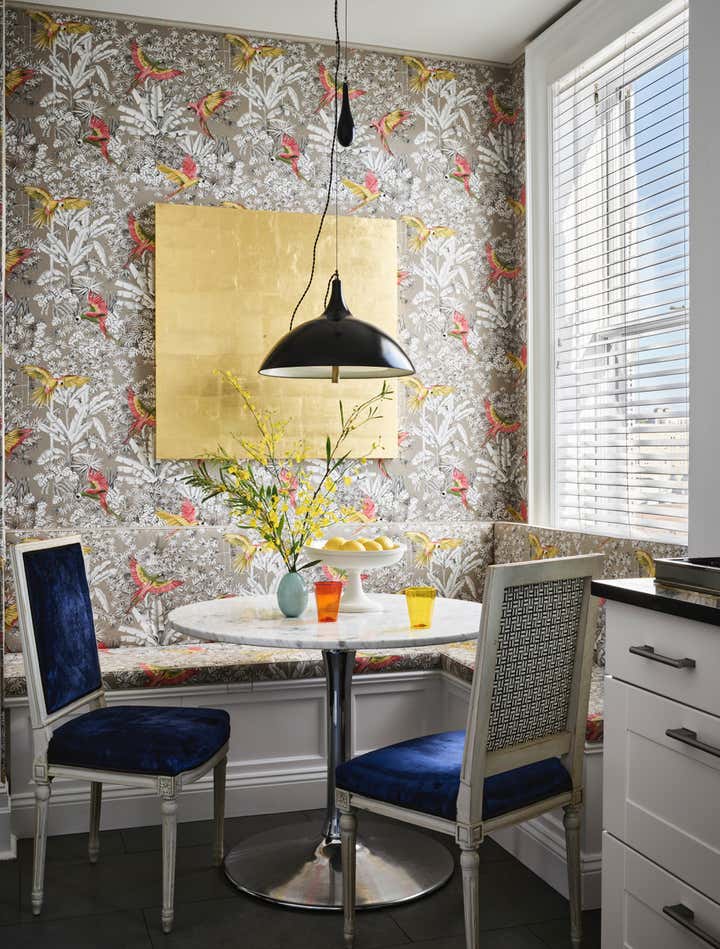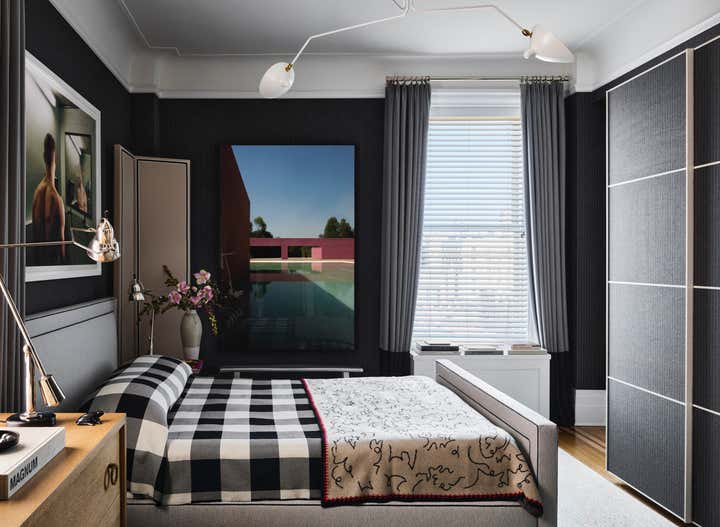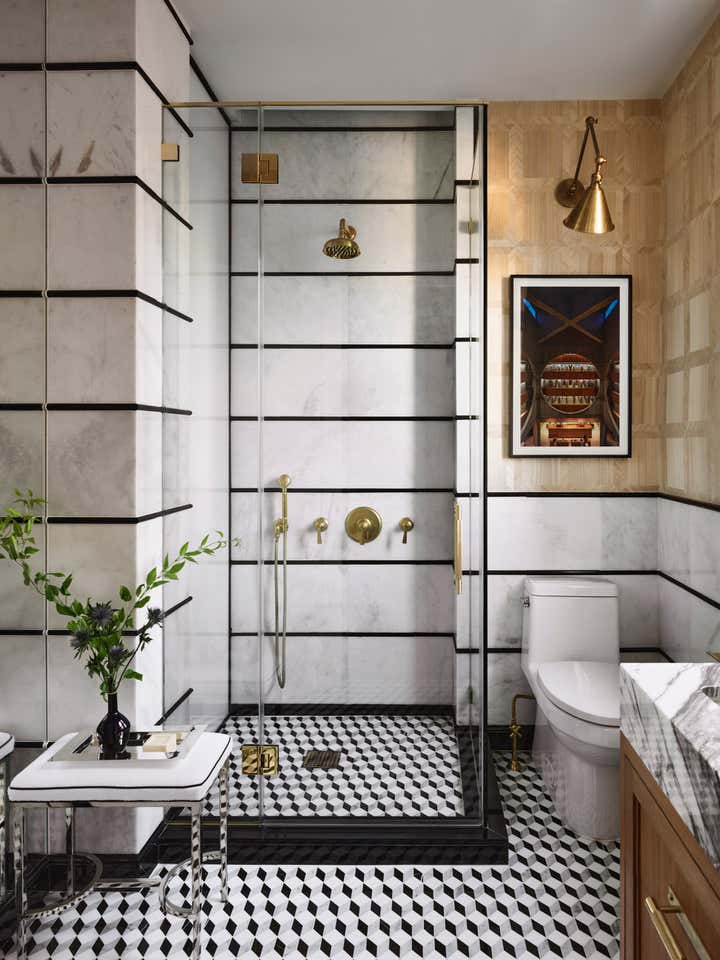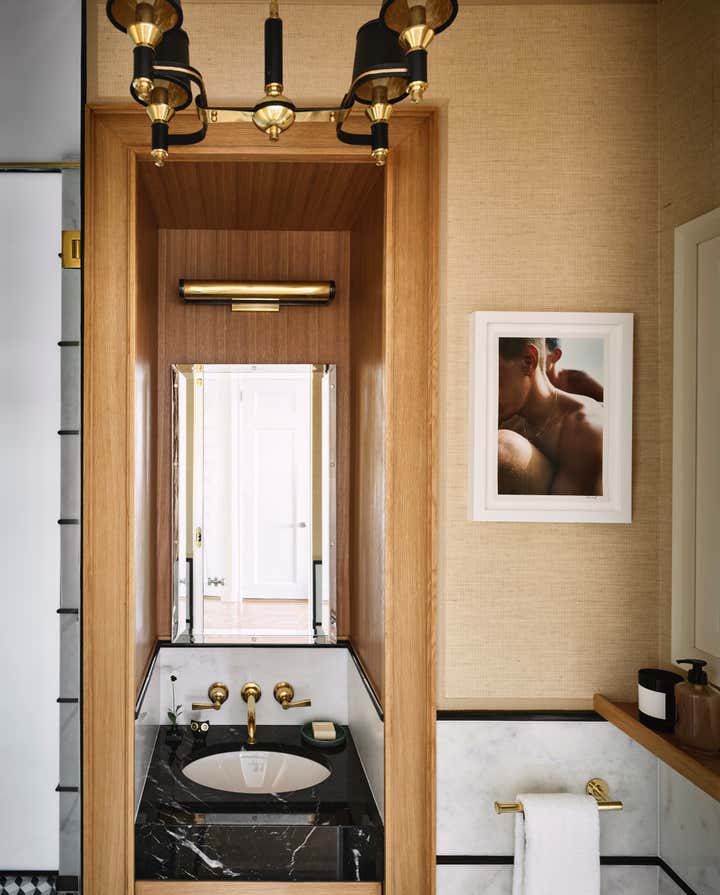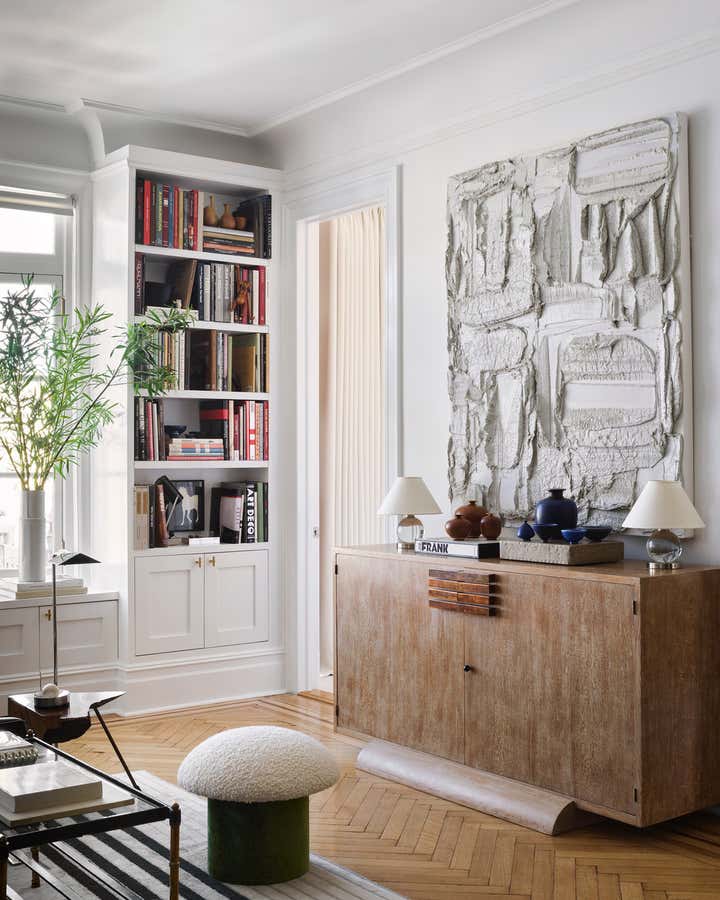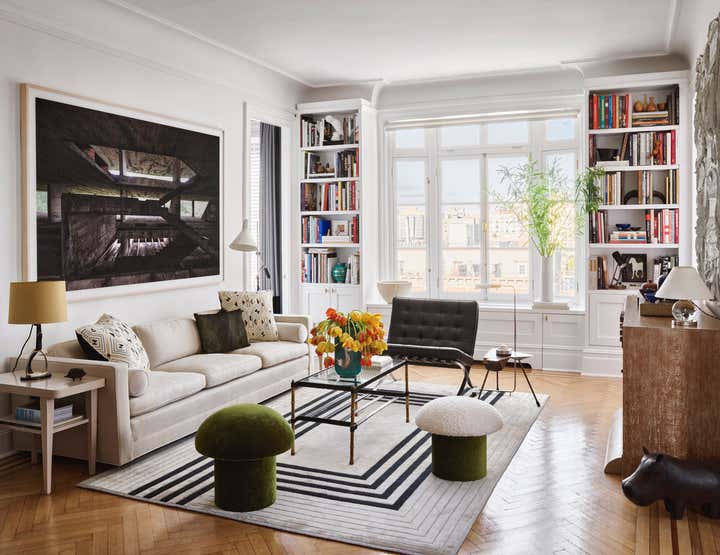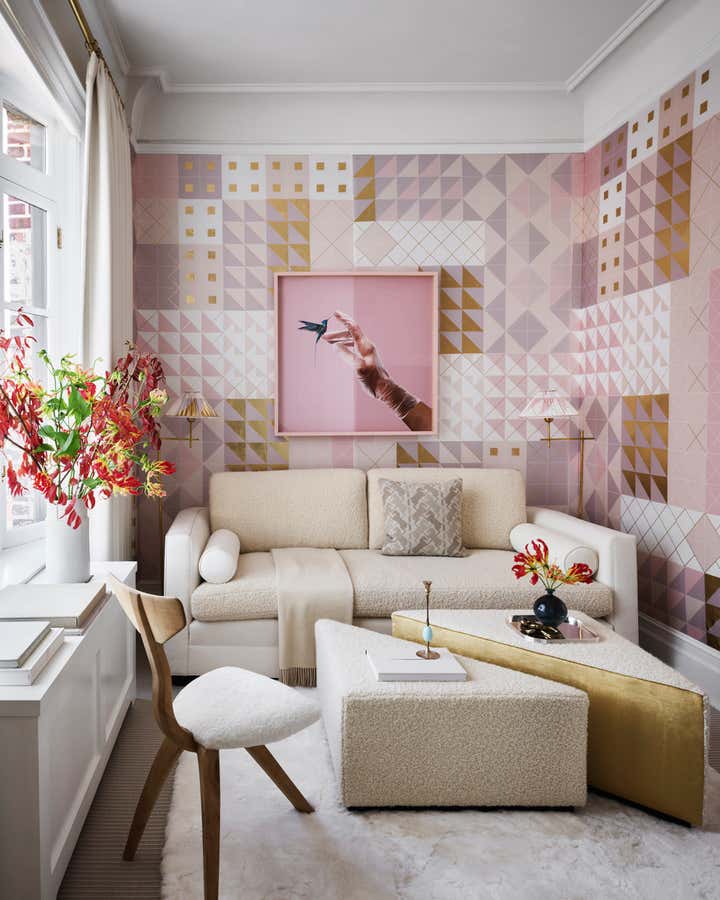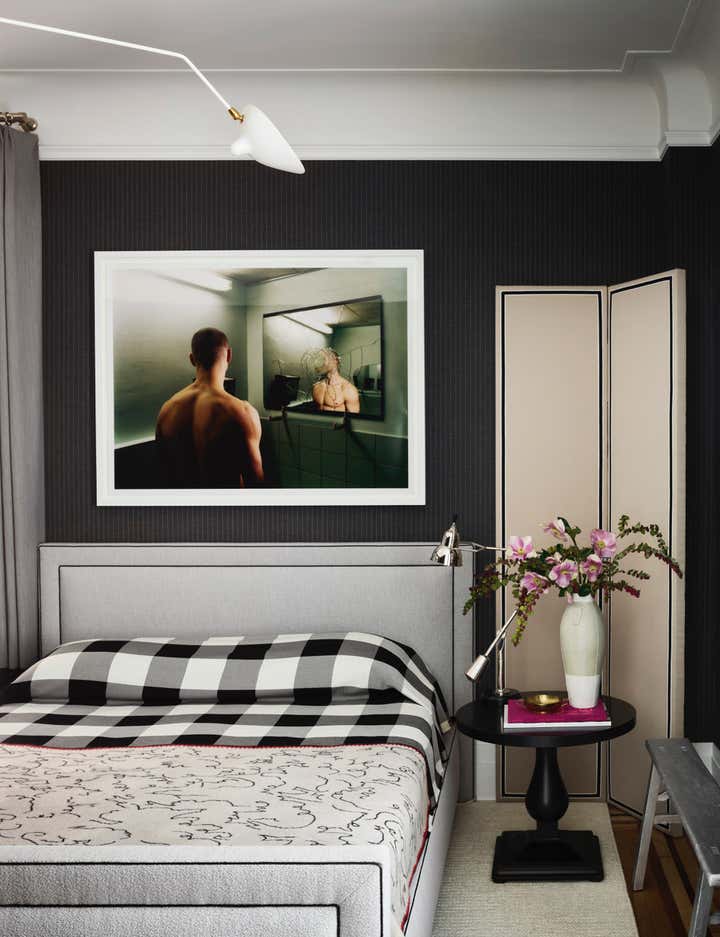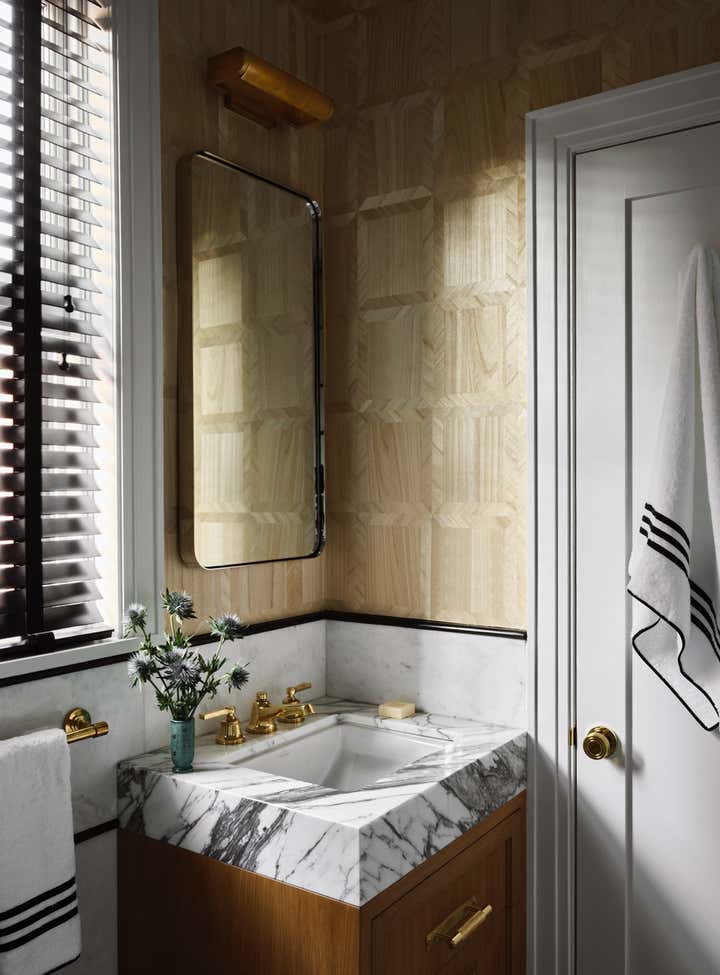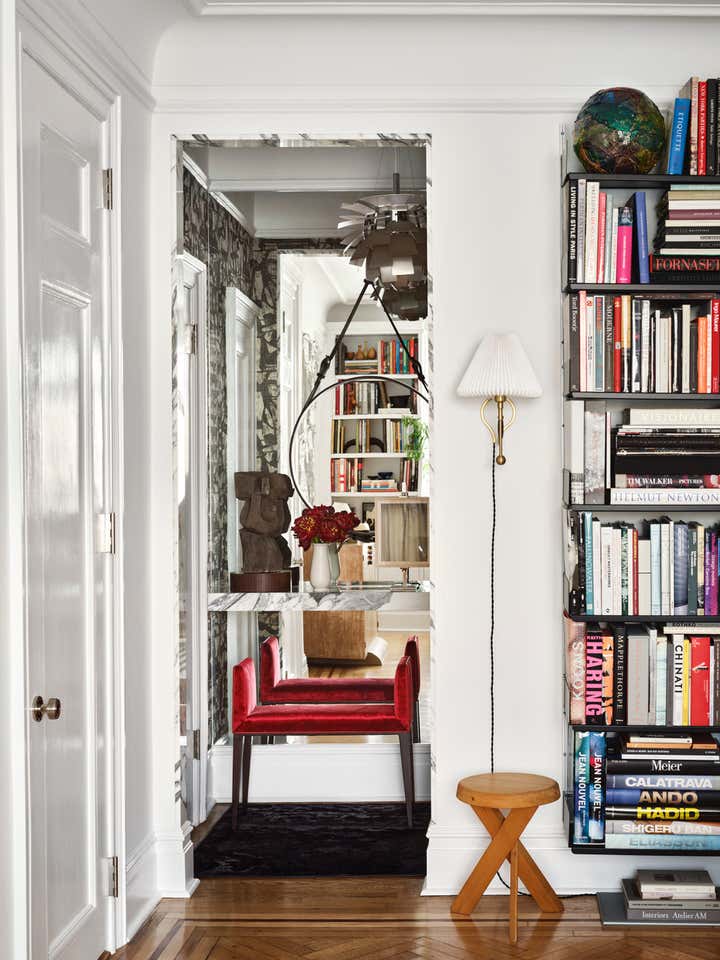 More Projects by CARLOS DAVID