East Meets West Antiques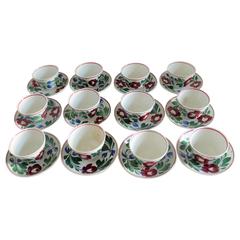 Sale Price
25% Off
Dimensions:
H 3 in. W 6 in. D 6 in.
Dealer Location:
Los Angeles, CA
Materials & Techniques:
Pottery
Set of Twelve 19th Century Adams Rose Pattern Cups...
Adams
Antique Early 19th Century English Country Ceramics
Pottery
This amazing set of 19th century stick spatter, Adams Rose pattern cups and saucers is in fine condition and is service for twelve. Highly collectable in the East Coast. All twenty four...