Aegitna Vallauris Furniture
The average cost of an antique Aegitna Vallauris Furniture is $1,361. The price can vary from $1,123 and $1,600 based on the condition, age, materials and aesthetic value for a specific Aegitna Vallauris Furniture.
Regis Royant Gallery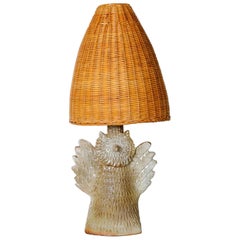 Nice Ceramic "Owl" Lamp by Vallauris
Aegitna Vallauris
Vintage 1950s French Table Lamps
Ceramic
1950s sculptural ceramic lamp in the manner of Jean Derval or Roger Capron.
Albert Joseph Gallery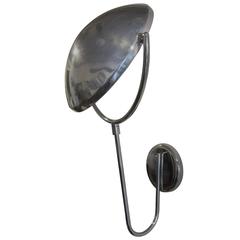 Laurel Articulating Wall-Mounted Lamp
Aegitna Vallauris
Vintage 1970s American Mid-Century Modern Wall Lights and Sconces
A rare Laurel articulating wall-mounted lamp sconce. The dome shade rotates 300% rotation allowing for various directions of light up or down. The arm that holds the shade rotates 300% ...