Alastair Duncan Furniture
The average cost of an antique Alastair Duncan Furniture is $166. The price can vary from $79 and $254 based on the condition, age, materials and aesthetic value for a specific Alastair Duncan Furniture.
Kulik Selzer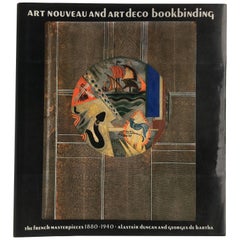 Art Nouveau and Art Deco Bookbinding, the French M...
Alastair Duncan
Vintage 1980s British Collectibles and Curiosities
First edition, hardback, published by Thames and Hudson, 1989 Covering the creatively fruitful 60 years between 1880 and 1940 this book is the first major study of the Art Nouveau an...
NPT Books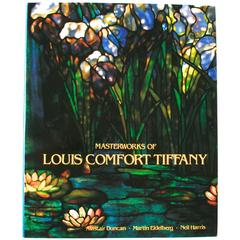 Masterworks of Louis Comfort Tiffany, First Editio...
Alastair Duncan, Martin Eidenlberg, Neil Harris
20th Century American Collectibles and Curiosities
Paper
Masterworks of Louis Comfort Tiffany. New York: Harry N. Abrams, Incorporated, 1993. First edition hardcover with dust jacket. 160 pp. A beautiful coffee table book on the masterworks o...