The average cost of an antique Albert Andre Furniture is $20,371. The price can vary from $18,742 and $22,000 based on the condition, age, materials and aesthetic value for a specific Albert Andre Furniture.
Maison Allegre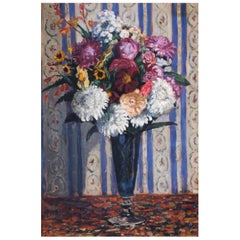 Albert André, the Flower Bouquet, Oil Included in ...
Albert Andre
Antique Late 19th Century French Other Paintings
Paint
Albert André was a French post-impressionist figurative painter. He produced portraits of Pierre-Auguste Renoir, his closest friend, and Claude Monet. Born in Lyon, he initially trai...
Bradbury Art & Antiques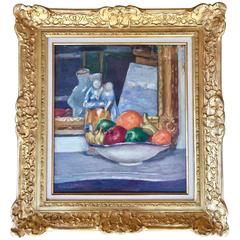 "Nature Morte de Fruits" by Albert André
Albert Andre
Antique 1890s French Paintings
Signed lower left. Auction comps around $50K, high over $150K. Albert André, the well-known Post-Impressionist artist and painter of 'intimiste' interiors, still lifes and Parisian sc...