Albert Rosenthal Furniture
The average cost of an antique Albert Rosenthal Furniture is $5,375. The price can vary from $1,250 and $9,500 based on the condition, age, materials and aesthetic value for a specific Albert Rosenthal Furniture.
Mosaik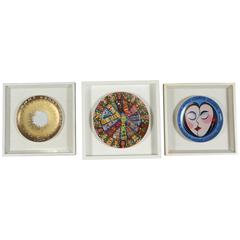 Rosenthal Collectible Set of Three Framed Plates
Albert Rosenthal
20th Century German Modern Decorative Art
Porcelain
Rosenthal collectible, set of three framed German plates. One by Vasarely, 1936. "Leben und Leben lassen, Liben und Lieben lassen" Limited edition, signed and numbered. Plates are i...
Le Trianon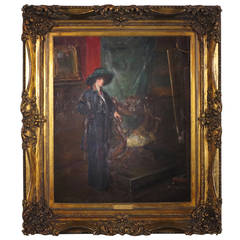 Artist Studio Painting by Albert Rosenthal
Albert Rosenthal
Vintage 1910s American Paintings
Oil Paint
Albert Rosenthal, American, 1863–1939. Artist studio. Oil on canvas. Signed and dated 1913. 30 by 25 in. with frame 38 by 33 in. Albert Rosenthal was born in Philadelphia in 1863 and ...