Anatole Guillot Furniture
The average cost of an antique Anatole Guillot Furniture is $6,440. The price can vary from $2,768 and $10,112 based on the condition, age, materials and aesthetic value for a specific Anatole Guillot Furniture.
Pal Galerie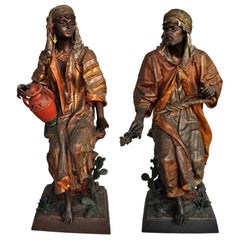 Superb Pair of Orientalist Spelter Sculptures by A...
Anatole Guillot
Antique 19th Century French Sculptures
Spelter
Superb pair of orientalist spelter sculptures by Anatole Guillot (1865-1911), 19th century. Signed "GUILLOT". Dimensions: Height 77 cm, Width 29 cm, Depth 29 cm.   
Atena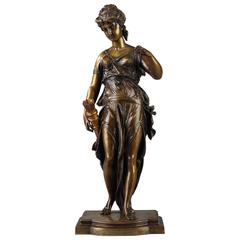 Late 19th Century Bronze Sculpture Diana by Anatol...
Anatole Guillot
Antique 1880s French Neoclassical Sculptures
Bronze
Patinated bronze sculpture representing Diana the huntress wearing a stole and carrying a quiver. The sculpture is set on a rectangular base with a curved central offset. Signed: J. Gui...