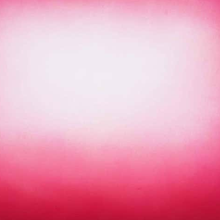 Indian, b. 1954
Anish Kapoor emerged as one of a highly inventive generation of British sculptors during the 1980s, and since then has created a body of work that has combined a modernist sense of pure materiality with a fascination for the manipulation of form and the perception of space. Kapoor's sculptures have highly reflective surfaces of polished stainless steel, often with brilliant enamel coatings. In his printed works, subtle gradations of color create the illusion of immersive depth and dimensionality so that they appear illuminated from within.
(Biography provided by Betsy Senior Fine Art)
Previously Available Items
Anish Kapoor Furniture for sale on 1stDibs.
Furniture by Anish Kapoor are available for sale on 1stDibs. These unique pieces are often made of
stone
, and are designed with extraordinary care. In our collection of Anish Kapoor Furniture, there are many options to choose from, although
gray
editions of this piece are particularly popular. Anish Kapoor Furniture prices can vary depending upon size, time period and other attributes. On Amazon, the price for these items starts at $462,000 and tops out at $528,000, while pieces like these can sell for on average $495,000.
Artists Similar to Anish Kapoor