Antonio Amorgasti Furniture
The average cost of an antique Antonio Amorgasti Furniture is $2,142. The price can vary from $1,070 and $3,216 based on the condition, age, materials and aesthetic value for a specific Antonio Amorgasti Furniture.
Flowermountain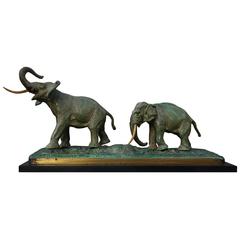 Early 20th Century Bronze Sculpture of Elephants
Antonio Amorgasti
Vintage 1920s Belgian Art Deco Sculptures
Bronze
Early 20th century bronze sculpture of two elephants with a patinated bronzed finish. The base signed Ant.Amorgasti, 1924. Antonio Amorgasti,(1880-1942) was a sculptor who, interes...
Gary Wright Antiques LTD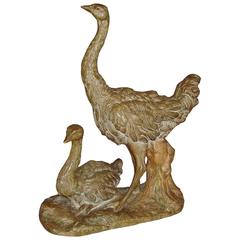 Early 20th Century Terracotta Sculpture of Ostrich...
Antonio Amorgasti
Antique Early 1900s Belgian Sculptures
Terracotta
Early 20th century terracotta sculpture of two ostriches with a patinated bronzed finish. The larger ostrich, poised with head raised and prominent tail feathers, the smaller bird, pres...