The average cost of an antique APEX Furniture is $777. The price can vary from $595 and $960 based on the condition, age, materials and aesthetic value for a specific APEX Furniture.
Kassie Keith Vintage Home & Curiosities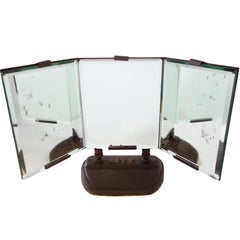 Three Panel Bevelled Table Mirror Stamped "Apex"...
APEX
Vintage 1930s American Industrial Table Mirrors
Steel, Mirror
This is a three panelled bevelled table mirror stamped "Apex", circa 1930. Light foxing can be seen on two of the mirrors giving the piece age related character.
COOCOOU27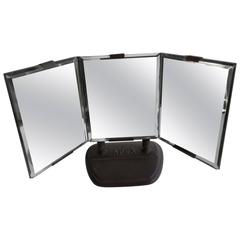 Industrial Art Deco Triple Beveled Mirrors by Apex...
APEX
Vintage 1930s American Art Deco Table Mirrors
Metal, Mirror
Art Deco triple mirror adjustable forward and backward motion featuring three bevel mirrors, wonderful scale and proportion, metal, Industrial yet sleek, elegant design, mint original c...