Dutch, 1922-2019
Through both his bold furniture designs and his teaching and administrative positions within the architecture and design industries, the solution-oriented Friso Kramer helped elevate industrial design to a venerated place in the modernist canon.
While the mid-century years saw no shortage of function-minded modernists, Kramer may have been the most extreme of them. "If form does not contribute to the function, it has no right to exist," the Dutch designer once said. Born in Amsterdam in 1922 to the pioneering architect Piet Kramer, Friso studied architecture, industrial design, electrical engineering and interior design. He cut his teeth in the studios of architect Jan Piet Kloos and interior designer Frans Paulussen, then, in 1948, went to work as a designer at the steel furniture manufacturer De Cirkel (part of the Ahrend group), where he would design some of his best-known work.
The 1953 Revolt chair, which is among his most celebrated seating and a darling of Dutch mid-century modernism, embodied Kramer's function-first design; its skeletal, industrial form provides for maximum comfort and ergonomic support with minimal material. He joined forces with Wim Rietveld, son of celebrated Dutch modernist Gerrit Rietveld, for the 1958 Result chair, which married elements of the Revolt with forms from Rietveld's Pyramid series. Kramer found numerous ways to riff on and perfect his brand of minimalism: The 1960 Resort and Repose armchairs demonstrate how he slightly tweaked the skeletal frames for different postures and uses.
In 1963, Kramer left Ahrend to found Total Design Studio with Wim Crouwel, Benno Wissing and Paul and Dick Schwartz. The firm grouped graphic, industrial and spatial design under one roof with the shared belief in functionalism. Though Total Design Studio is still in business today, Kramer left the company to return to Ahrend in 1971, serving as art director until 1983. Following Kramer's death in 2019, Ahrend teamed up with Danish design brand HAY to relaunch the Result and Revolt chairs.
Find vintage Friso Kramer chairs, sofas, tables and other furniture on 1stDibs.
Browse all Furniture from Friso Kramer
Shop Now
Creators Similar to Friso Kramer
More Friso Kramer Designs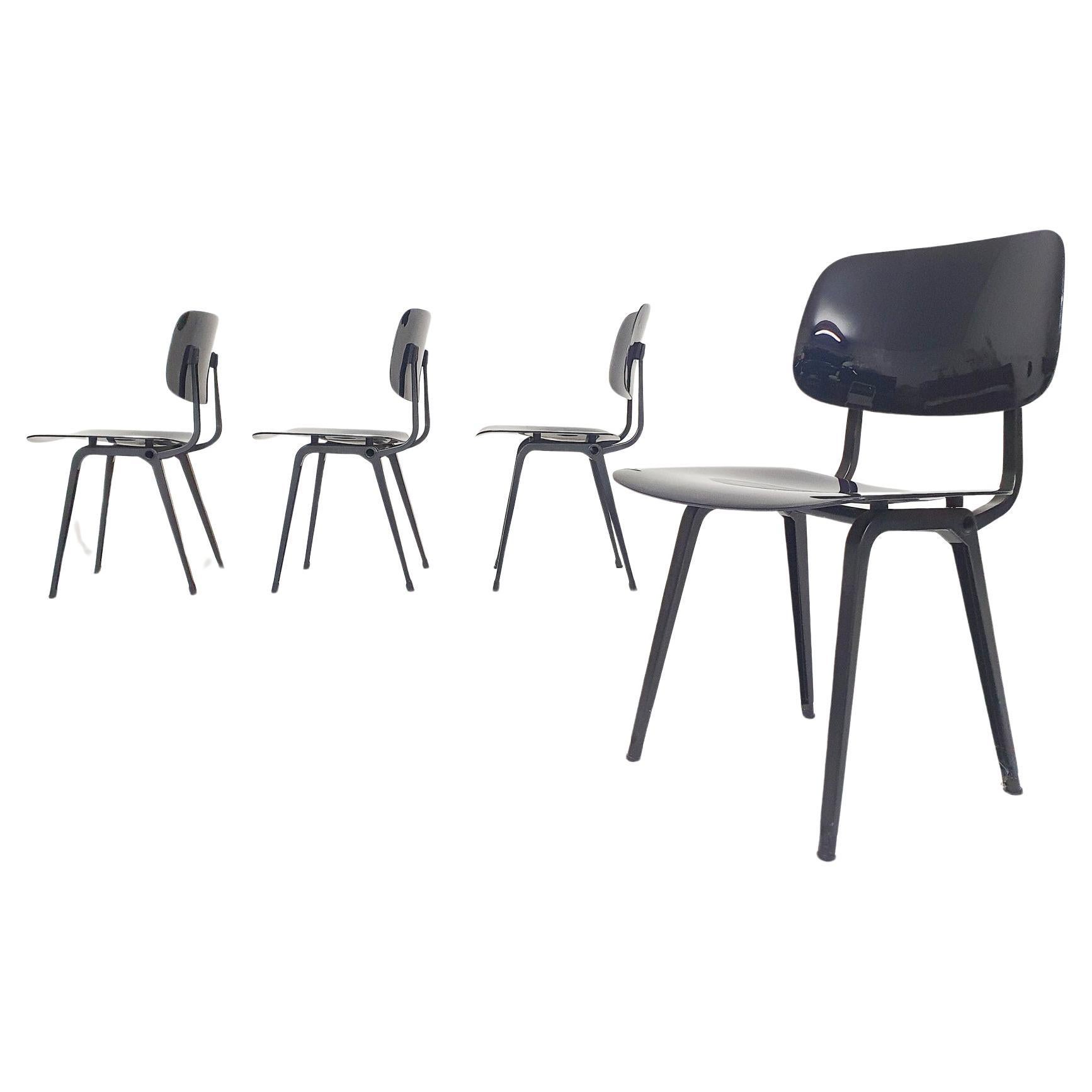 Friso Kramer Revolt Chair
Friso Kramer Revolt Chair
Created by Dutch industrial designer Friso Kramer (1922–2019) in 1953, the lightweight, simple, curved sheet steel and plastic four-legged Revolt chair is among the Netherlands' most revered pieces of furniture, and yet its author remains relatively unknown. Kramer's works shaped many different spheres of Dutch life, from mailboxes to streetlights to furniture, and revolutionized postwar design. According to him, "If form does not contribute to function, it has no right to exist." Friso Kram...
Shop All
Friso Kramer furniture for sale on 1stDibs.
Friso Kramer furniture are available for sale on 1stDibs. These distinctive items are frequently made of
metal
and are designed with extraordinary care. There are many options to choose from in our collection of Friso Kramer furniture, although
gray
editions of this piece are particularly popular. Many of the original furniture by Friso Kramer were created in the
mid-century modern
style in
europe
during the
20th century
. If you're looking for additional options, many customers also consider furniture by
Martin Visser
,
Ahrend de Cirkel
, and 't Spectrum Bergeijk. Prices for Friso Kramer furniture can differ depending upon size, time period and other attributes — on 1stDibs, these items begin at £203 and can go as high as £12,820, while a piece like these, on average, fetch £1,742.