Best known for his Red and Blue chair, a modernist icon created using only two plywood plates and 15 connecting bars, Dutch designer Gerrit Thomas Rietveld trained as a cabinetmaker, and his bold vision for furniture was supported by his expertise in construction and craftsmanship.
Born in Utrecht, Rietveld learned goldsmithing in addition to the cabinetry apprenticeship he had in his carpenter father's workshop. He studied draftsmanship with architect Piet Klaarhamer at the Utrecht Museum of Applied Arts and opened his own furniture workshop in 1917. In the 1930s, Rietveld began to experiment with then-unusual materials like plywood and aluminum, and he pursued intellectual concepts through his design, even considering a seat as a resting place for the body and the soul.
Designed in 1918, the minimalist Red and Blue chair is widely coveted by collectors and gained admirers in the likes of legendary American sculptor and designer Donald Judd over the years. (Examples of Rietveld's designs can be found in Judd's restored home-museum in New York City.) The Red and Blue chair is so stunning in its geometric simplicity that it is one of the most important symbols of the Dutch art and design movement of the early 20th century called De Stijl, of which Rietveld was an important part. De Stijl means "the Style" and was an effort to express utopian values through pure abstraction in design and the use of primary colors.
Another example of Rietveld's celebrated seating furniture is the Zig-Zag chair, which was commissioned by the Dutch department store Metz & Co. and intended to be mass-produced. The resulting design — to which the rights to manufacture were bought by Cassina in 1971 — is the essence of the De Stijl movement and an example of Rietveld's experiments with jointless chairs made from a single material, wood. The Zig-Zag chair's armless, legless, elegant form is pure abstraction, yet it is also sturdy and comfortable.
Later in his career, Rietveld worked more often as an architect, designing buildings in prestigious settings like the Venice Biennale. He was a pioneer in more ways than one: The first building he designed, Rietveld Schröder House in Utrecht in 1924, is a radically modern space and has been a UNESCO World Heritage Site since 2000.
Find vintage Gerrit Rietveld furniture on 1stDibs.
Iconic Designs from Gerrit Rietveld
Explore timeless pieces that have earned their place in history.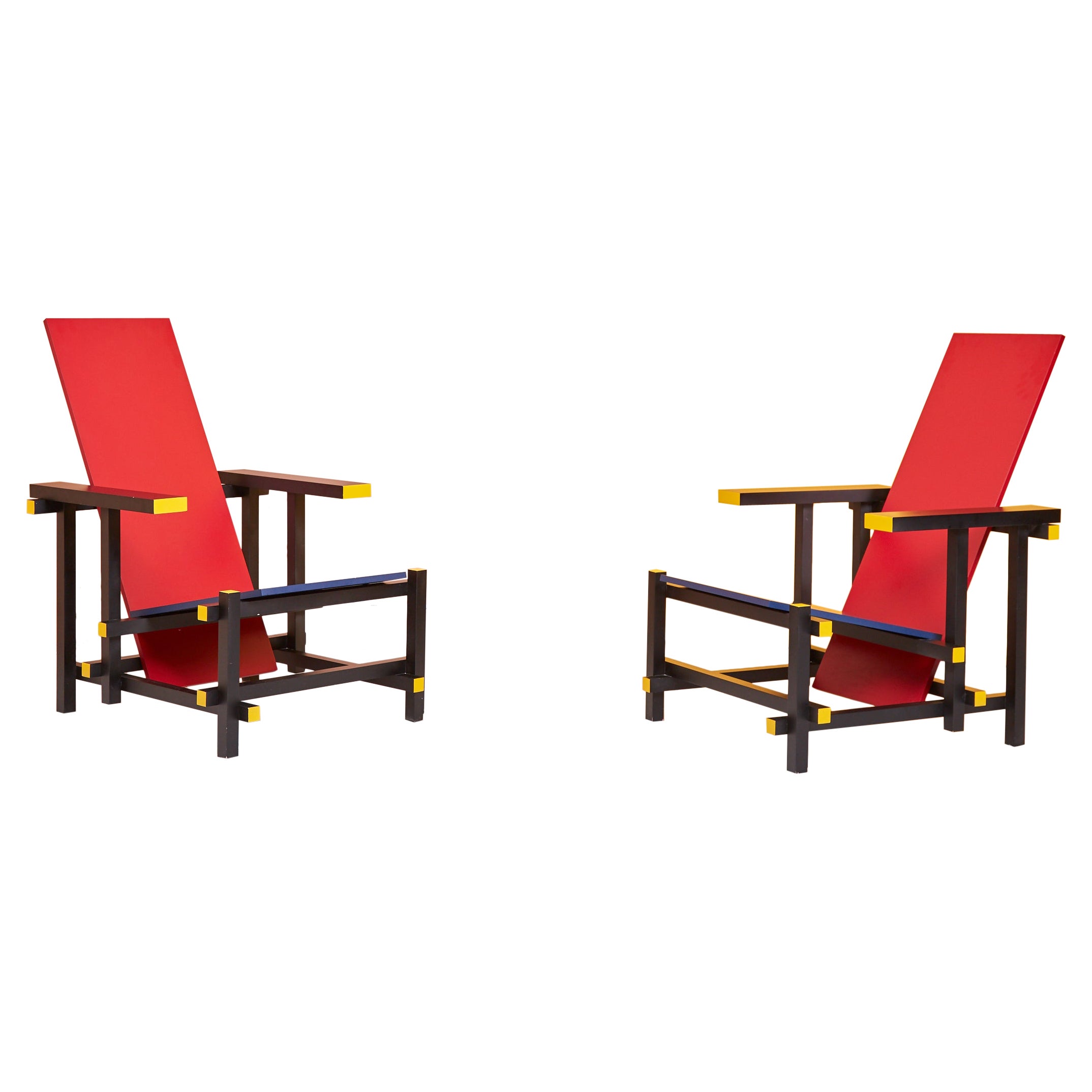 Gerrit Rietveld Red And Blue Chair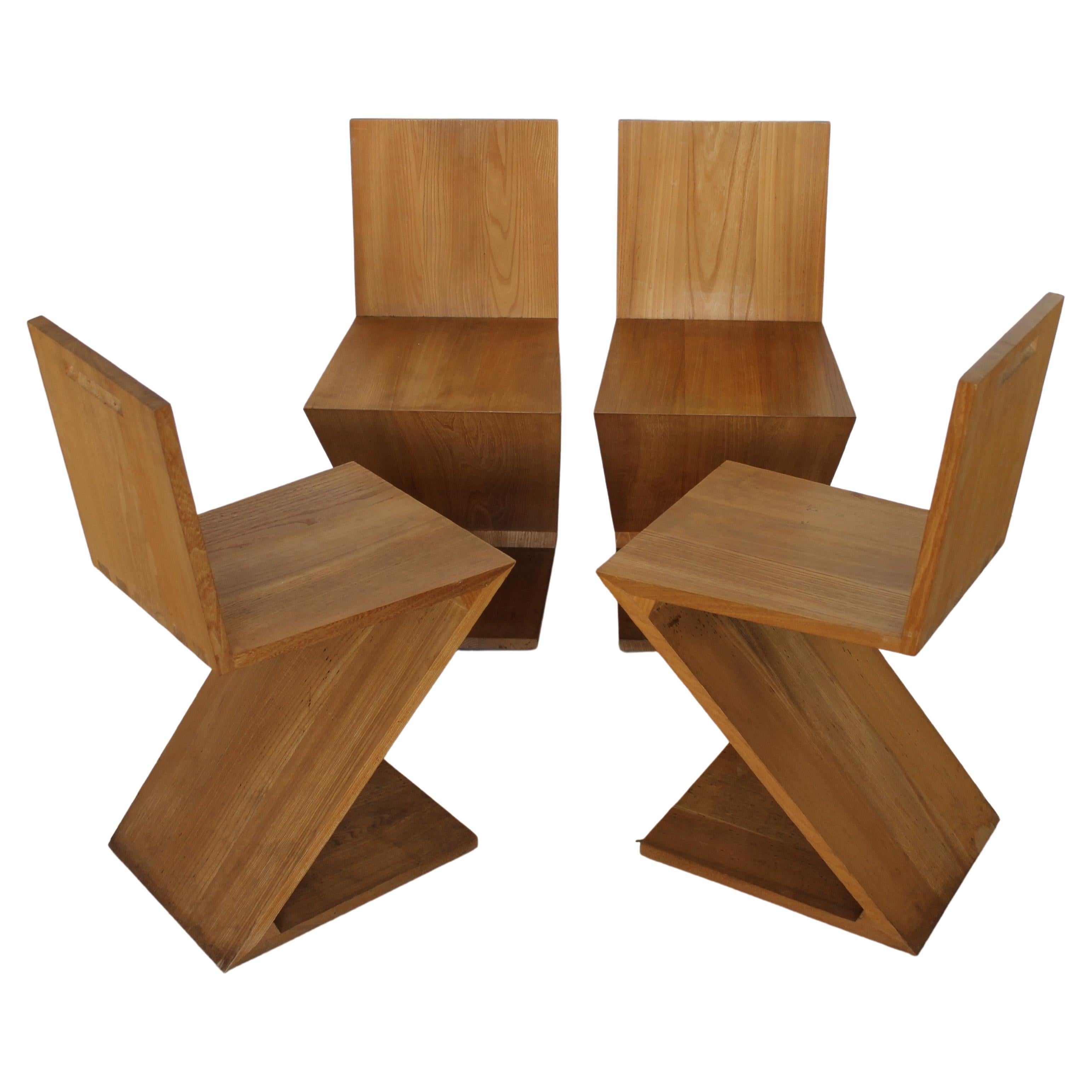 Gerrit Rietveld Zigzag Chair
Browse all Furniture from Gerrit Rietveld
Shop Now
Creators Similar to Gerrit Rietveld
More Gerrit Rietveld Designs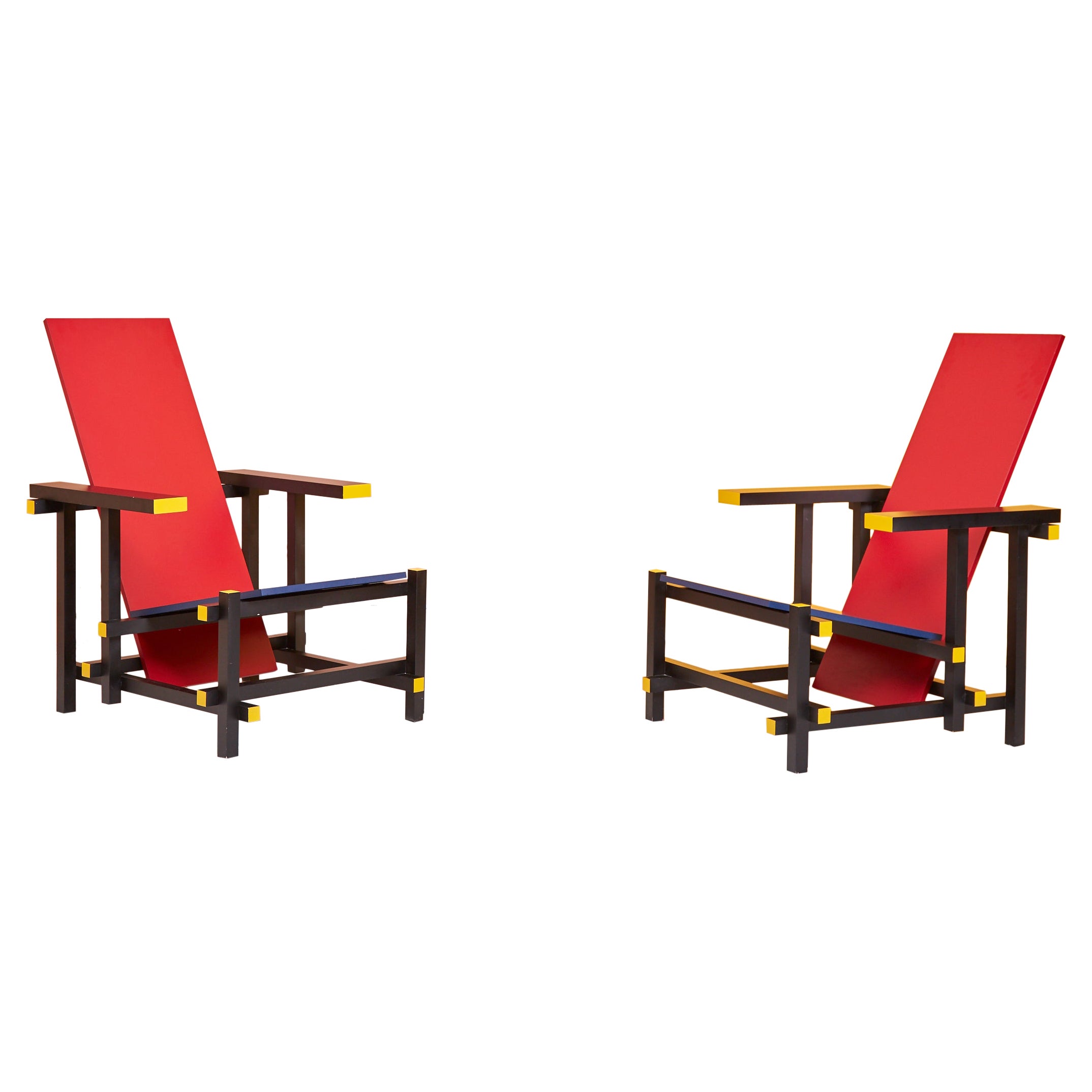 Gerrit Rietveld Red And Blue Chair
Gerrit Rietveld Red And Blue Chair
Materials
Wood, Beech, Hardwood
Styles
Mid Century Modern, Modern
With its geometric composition and primary colors, the Red and Blue armchair has become the definitive symbol of the Dutch De Stijl ("the Style") movement. The chair's creator, Gerrit Rietveld (1888–1964), was perhaps an unlikely pioneer of this revolutionary aesthetic movement given his traditional path to making furniture. The son of a carpenter in Utrecht, Rietveld left school at age 11 to begin an apprenticeship with his father. Later, he attended night school and worked for a goldsmith. ...
Shop All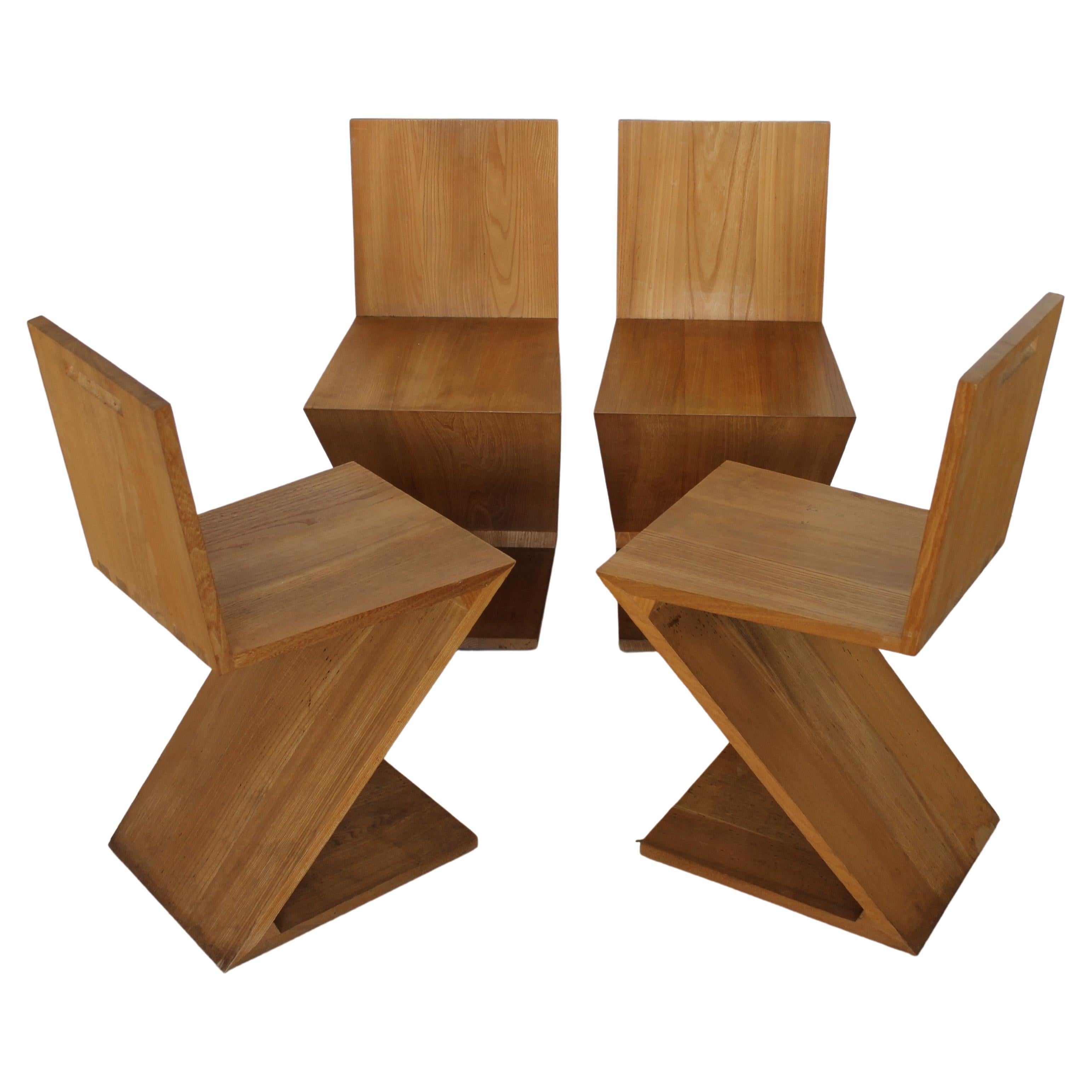 Gerrit Rietveld Zigzag Chair
Gerrit Rietveld Zigzag Chair
Materials
Wood, Elm, Hardwood
Styles
De Stijl, Mid Century Modern
"It is not a chair but a designer joke," Gerrit Rietveld (1888–1964) famously said of the piece that would, ironically, become perhaps his most recognizable chair design. Introduced in 1934, the Zig-Zag chair was the result of Dutch department store Metz & Co having enlisted Rietveld to create a chair for mass production.By this time, Rietveld had gained international acclaim for designs like his famous Red and Blue chair as well as the groundbreaking Rietveld Schröder House (1924) in his...
Shop All
Gerrit Rietveld furniture for sale on 1stDibs.
Gerrit Rietveld furniture are available for sale on 1stDibs. These distinctive items are frequently made of
wood
and are designed with extraordinary care. There are many options to choose from in our collection of Gerrit Rietveld furniture, although
brown
editions of this piece are particularly popular. We have 51 vintage editions of these items in-stock, while there is 54 modern edition to choose from as well. Many of the original furniture by Gerrit Rietveld were created in the
mid-century modern
style in
europe
during the
21st century and contemporary
. If you're looking for additional options, many customers also consider furniture by
UMS Pastoe
,
Le Corbusier, Jeanneret, Perriand
, and
Cees Braakman
. Prices for Gerrit Rietveld furniture can differ depending upon size, time period and other attributes — on 1stDibs, these items begin at £1 and can go as high as £34,053, while a piece like these, on average, fetch £4,432.
Questions About Gerrit Rietveld
1stDibs Expert

March 22, 2022

Gerrit Rietveld's style reflects the characteristics of De Stijl, a Dutch art movement active in the early 20th century. Rietveld created simple, sleek furniture designs easily manufactured in mass by machines. Shop a variety of Gerrit Rietveld furniture on 1stDibs.

1stDibs Expert

March 22, 2022

Gerrit Rietveld used a variety of materials. He was one of the first furniture makers to employ plywood and aluminum in furniture designs. Two of his most famous pieces are the Red Blue chair and the Zig Zag chair. Shop a selection of Gerrit Rietveld furniture on 1stDibs.