John Singer Sargent Paintings
Dawson Cole Fine Art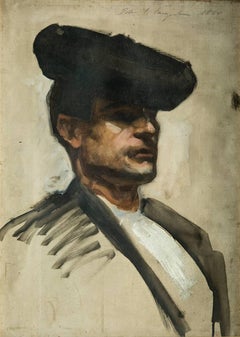 Dimensions:
H 19.25 in. W 14.5 in.
Dealer Location:
Laguna Beach, CA
Head of a Spanish Musician
John Singer Sargent
1880s American Realist Figurative Paintings
Oil Paint
Signed and dated 1880, this head study of a Spanish flamenco musician most likely stems from the period when Sargent was in Spain and began initial work on his masterpiece El Jaleo, now...