When Pino Rabolini (1936–2018) founded Pomellato in 1967, he was continuing the heritage of goldsmithing in his Milanese family but wanted to take a different approach to fine jewelry. While so many European jewelers, including Cartier, Bulgari and Van Cleef & Arpels, were designing status pieces, Rabolini turned toward women interested in everyday style. In fact, the first few pieces he designed were an homage to the women — actresses, singers and artists — at Bar Jamaica, a popular Milanese bar frequented by the city's creative set. He wanted to craft pieces for the women of Italy (and eventually the world) who deserved to wear fine jewelry that reflected their dynamic identities, even if they were merely headed to their unassuming local bar or cafe.
Rabolini helped revolutionize the world of fine jewelry by offering women an opportunity to wear colorful gems in their daily lives. Among the brand's innovations were its advertising campaigns, which included work by leading black-and-white photographers like Gian Paolo Barbieri in the 1970s, Helmut Newton in the 1980s and Alistair Taylor Young, Lord Snowdon and Javier Vallhonrat in the 1990s. In the 2000s, Michel Comte led the brand's shift into color photography for its campaigns.
Pomellato released numerous collections since its inception, and in 1995 added the Dodo brand aimed at a younger audience with more playful shapes and affordable designs. But it was the 2001 Nudo collection that put the brand on the international map, giving the Nudo ring design instant cult status. Nudo, which is Italian for "nude," seemed the most appropriate name for the ring collection given its simple, prong-free setting. The Nudo ring's solitaire stone, which has a double-face cut, is completely exposed on all sides save for the bottom. And the band, usually rose gold, is often devoid of any stones or designs. The collection became so popular that, in 2019, Pomellato expanded upon it, adding a sautoir, which can be worn three different ways: as a classic sautoir, a lariat necklace or a double-wrap chain. It also updated the original Nudo ring to include rose-gold bands set with three rows of colored pavé diamonds.
In 2013, Pomellato was acquired by the Kering Group. The Nudo collection remains the most popular collection to date as Pomellato's team of goldsmiths continues to produce striking jewelry from its Milan headquarters.
Find authentic Pomellato rings, necklaces, earrings and other jewelry on 1stDibs.
Iconic Designs from Pomellato
Explore timeless pieces that have earned their place in history.
Nudo Ring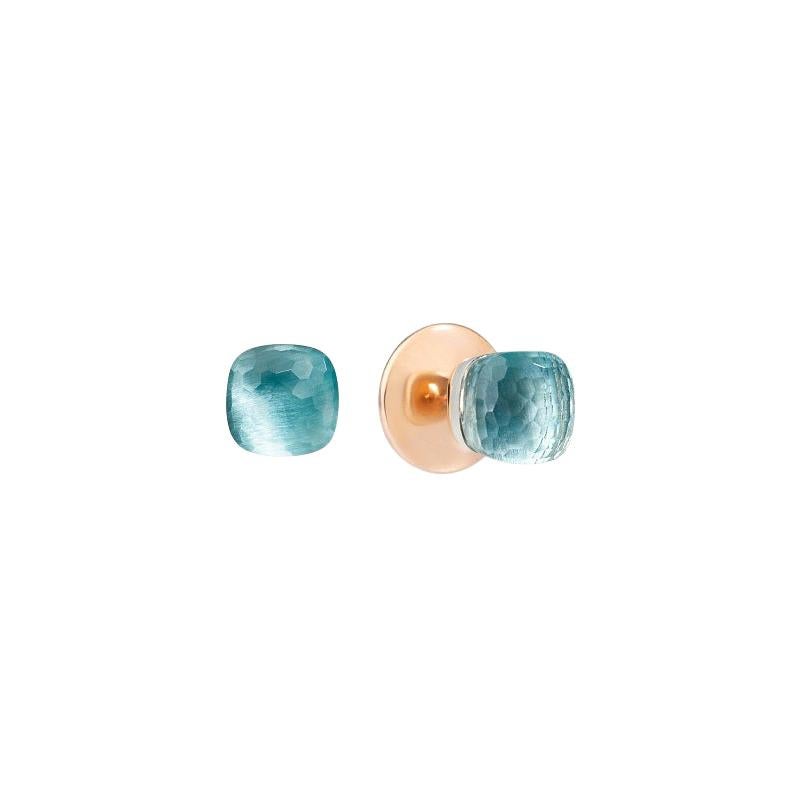 Nudo Earrings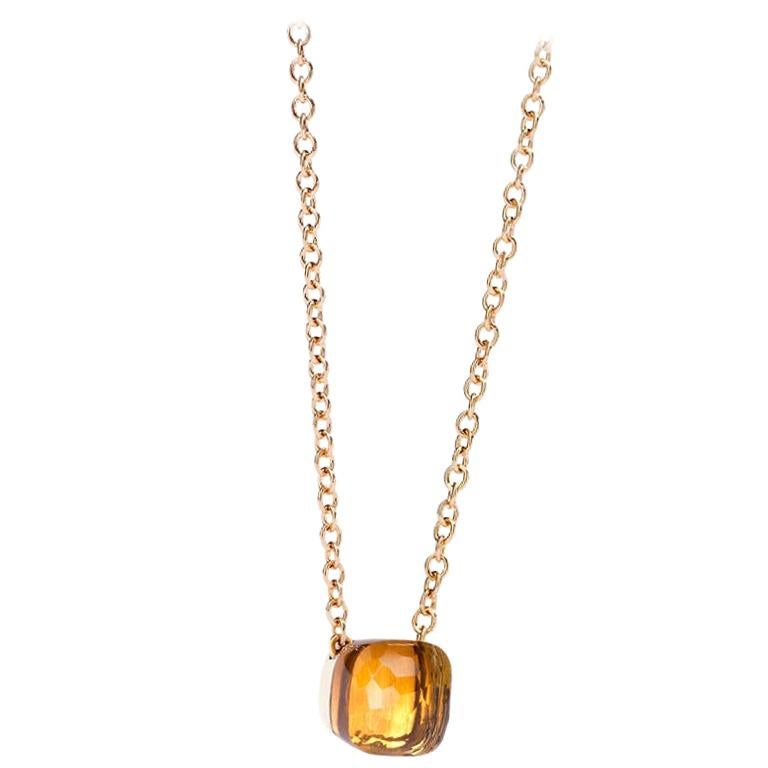 Nudo Pendant With Chain
Browse all Jewelry from Pomellato
Shop Now
Pomellato jewelry & watches for sale on 1stDibs
1stDibs offers a range of Pomellato jewelry and watches. These unique items were designed with extraordinary care, often using
gold
. While looking for the most stylish antique or vintage Pomellato jewelry to pair with your ensemble, you'll find that Pomellato
diamond
jewelry & watches can add a particularly distinctive touch to your look, from our inventory of 112. This collection contains 540 pieces as well as a number of other designs by this jeweler.
Modern
and
contemporary
are among the most popular styles of Pomellato jewelry & watches available on 1stDibs. While this collection reflects work that originated over various time periods, most of these items were designed during the 21st Century and
Contemporary
. Many customers also consider jewelry & watches by
SCALA GIOIELLI
,
Alberto
and
Five Star Jewelry
if you are looking for additional options. Prices for Pomellato watches and jewelry can vary depending upon gemstone, time period and other attributes. Price for these items starts at
$335
and tops out at
$275,000
, while pieces like these can sell for
$2,555
on average.