About P. Tendercool
P. Tendercool Who? Cross Cultural Creations...Belgians in Bangkok Belgians Pieter Compernol and Stephanie Grusenmeyer are founders and design directors of P.Tendercool, and work with talents from around the globe. What? Bespoke Furniture – Haute Manufacture We create bespoke. handmade, made-to-order furniture for some of the most discerning interior designers, private clients and hospitality leaders. P. Tendercool creates tables of all shapes and sizes, leather chairs & stools and recently developed their first collection of sofa's and daybeds. We use antique or rec...Read More

1stdibs Dealer Since 2017
Contact Info
More About P. Tendercool
P. Tendercool We create bespoke. handmade, made-to-order furniture for some of the most discerning interior designers, private clients and hospitality leaders. P. Tendercool creates tables of all shapes and sizes, leather chairs & stools and recently developed their first collection of sofa's and daybeds. Video by: Taprod Production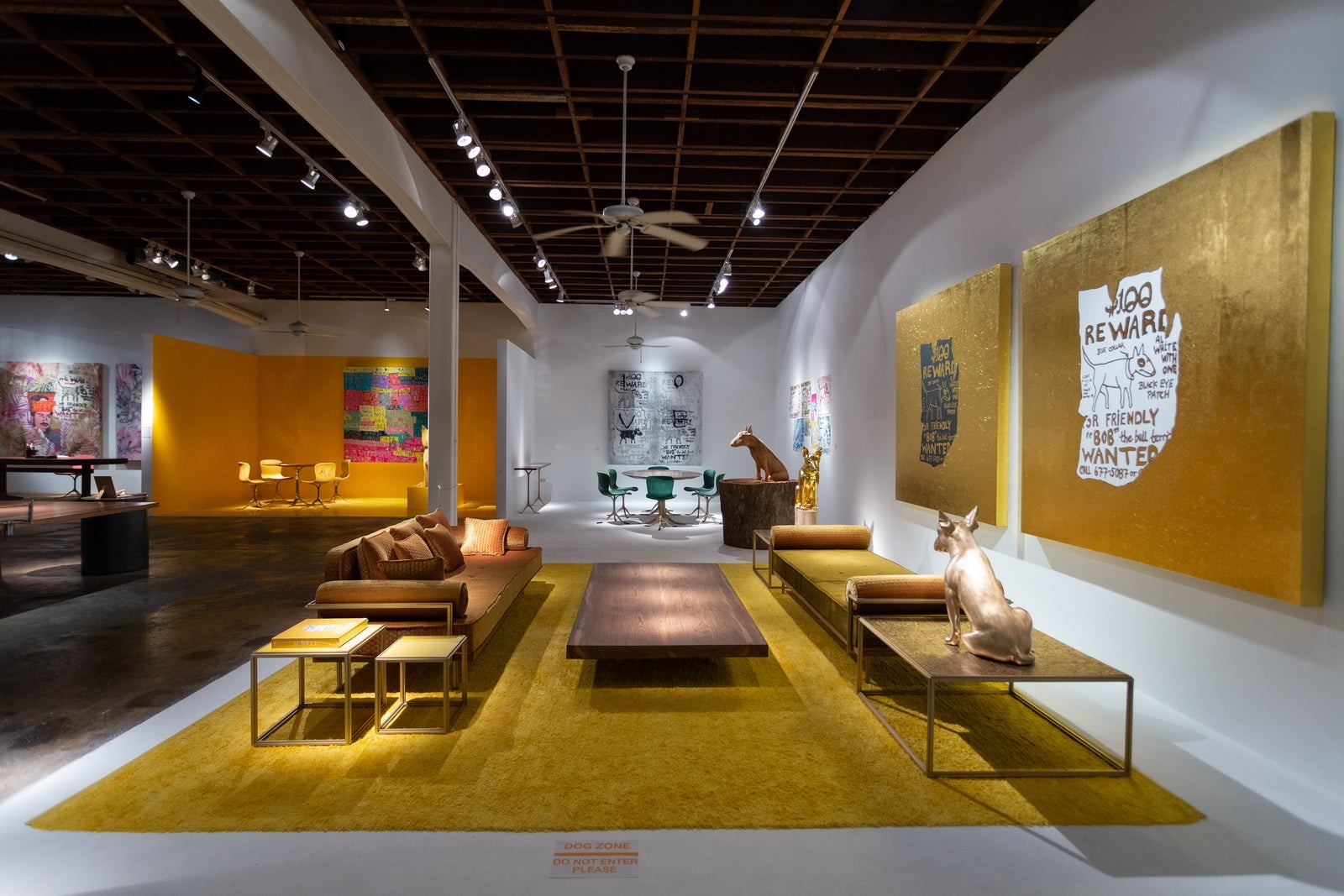 Our gallery in Bangkok, showcaseing our latest installation around French artist Aurele 'LostDog' Ricard for the Bangkok Art Biennale 2018 with in the forefront our 'Golden Room' with custom-created furniture. We knew the artist was preparing Gold-leaf canvasses, we went 'Golden Shower' and played tone on tone. We'll list individual items soon on this site.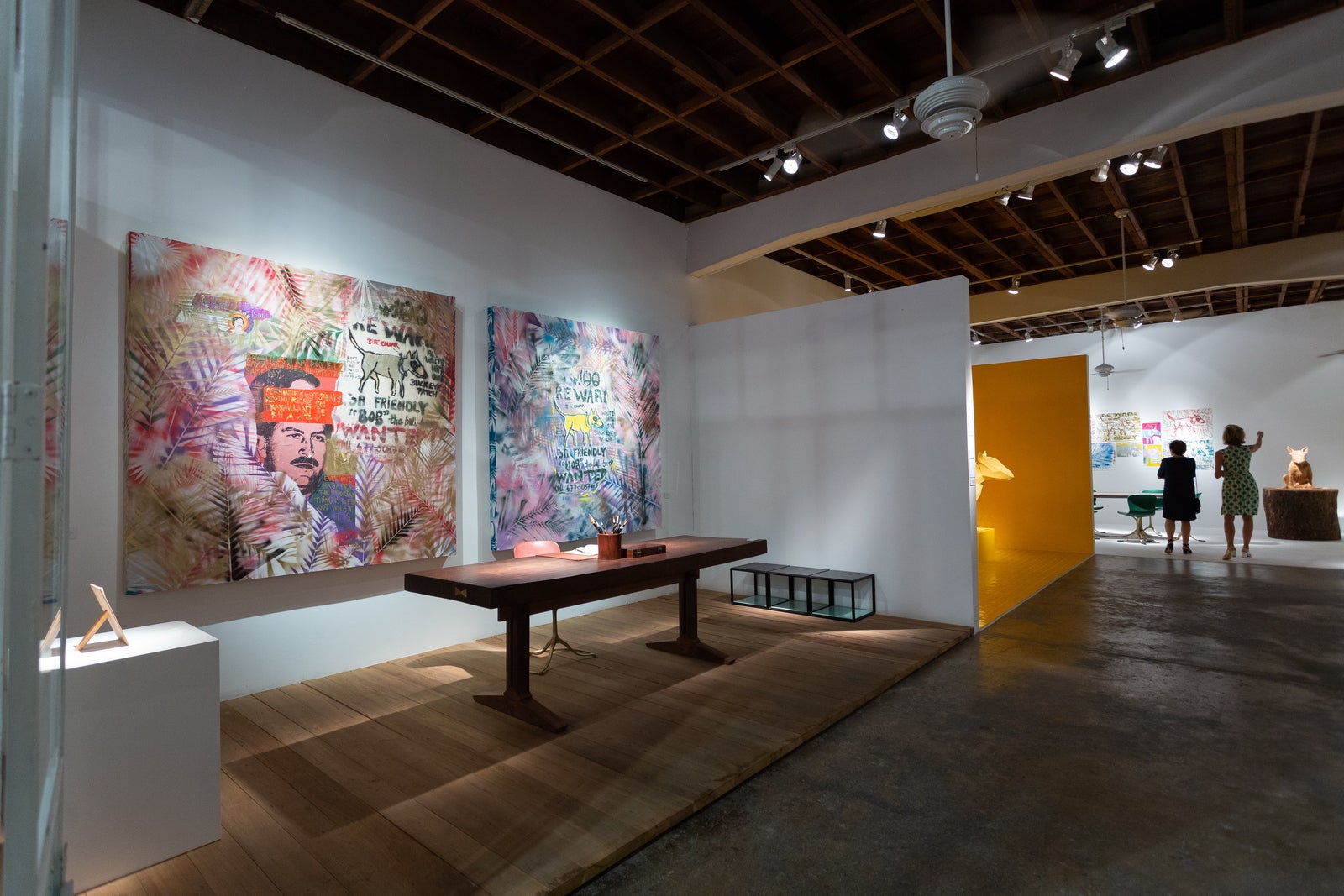 Our 'Pablo' room with two huge Palm-series canvasses by Aurele Ricard created for this exhibition, with central a unique desk / worktable of our design crafted without any nails or screws: one single slab of hundred plus year old chicken wing wood on reclaimed hardwood base.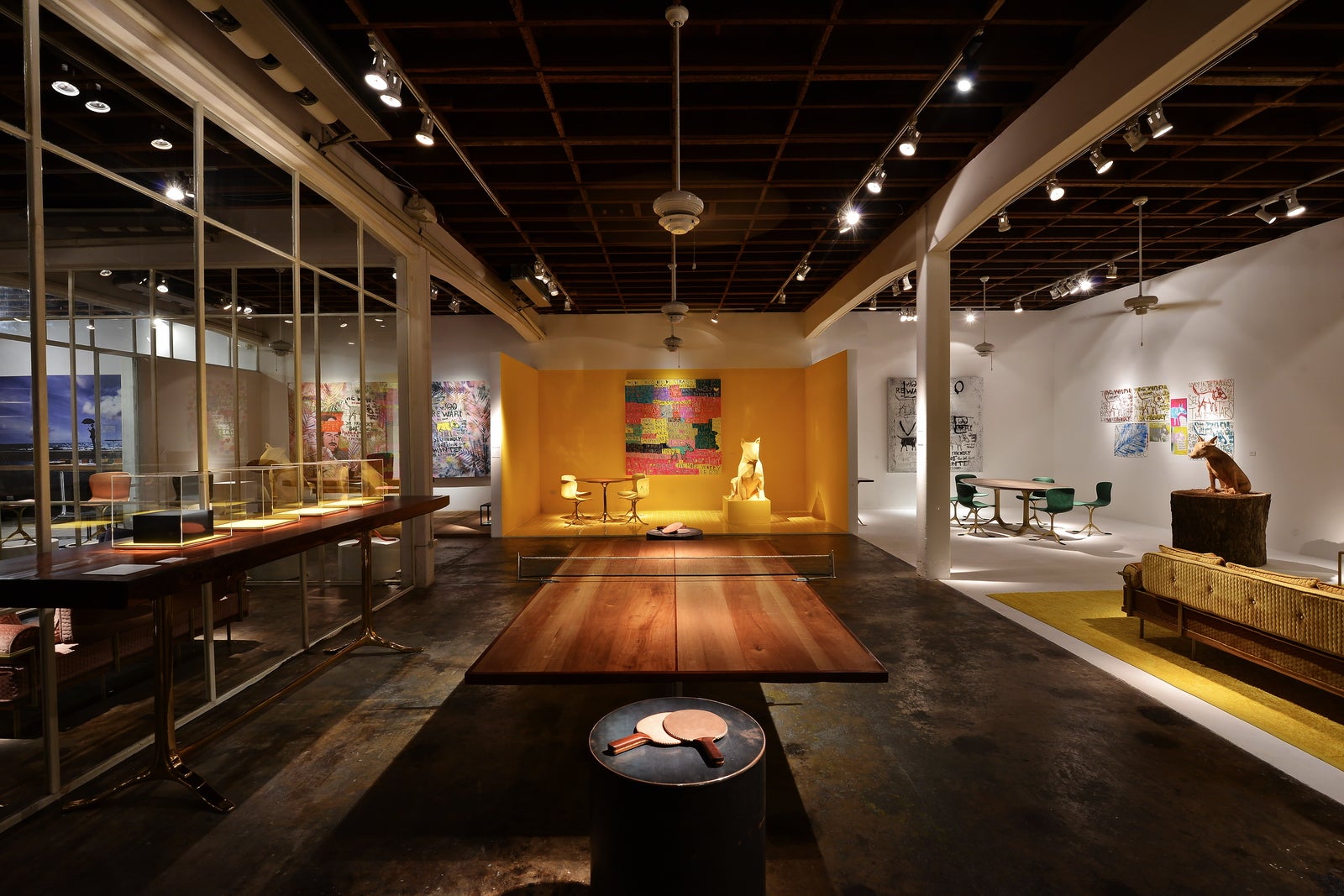 in the forefront our bespoke Ping-Pong table made from reclaimed hardwood on sand-cast aluminium base, 1970's net found on eBay. in the background our AureleYellow (like Kleins blue) room.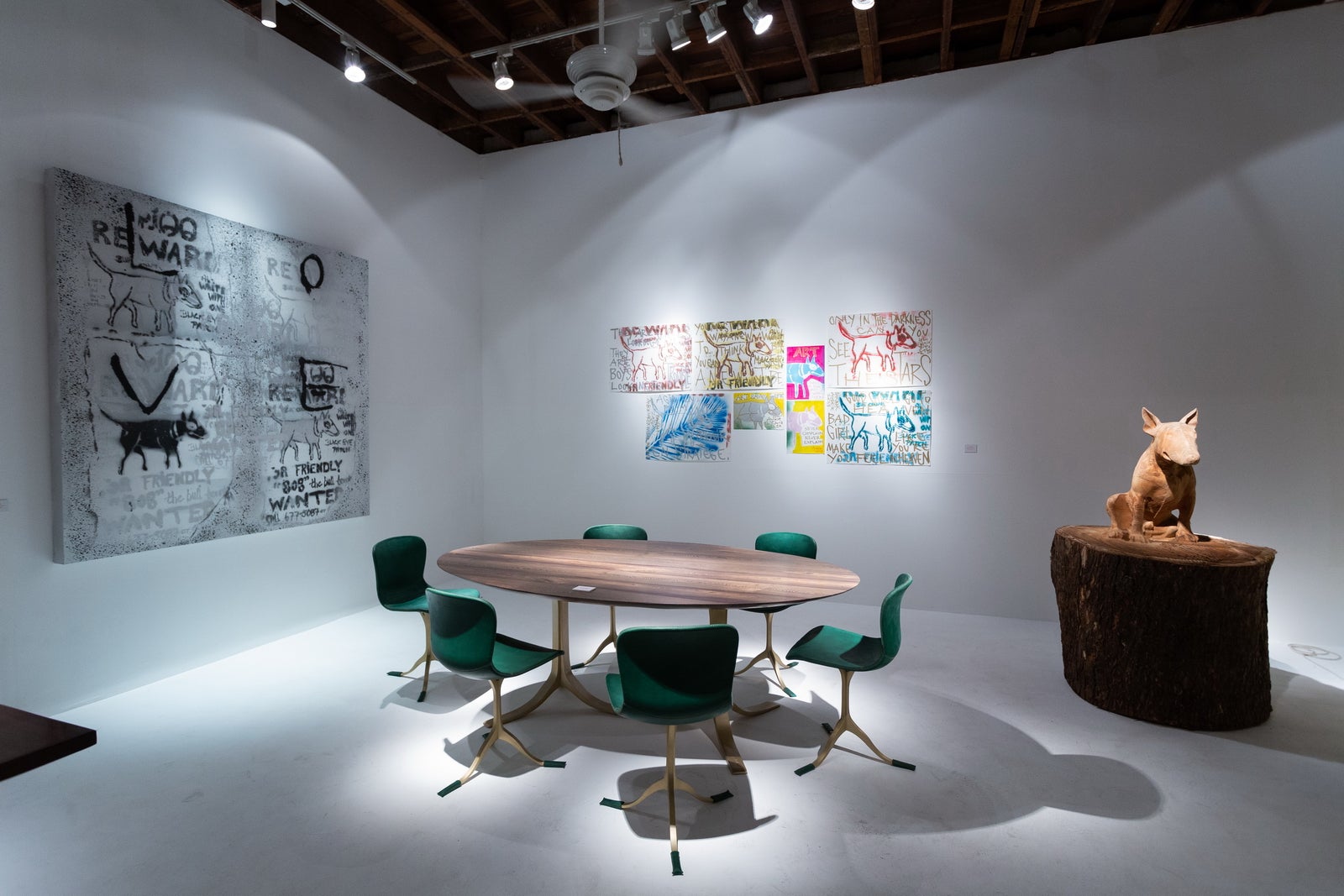 Inspired by the British Houses of Parliament we went for a classic look: Reclaimed aged hardwood, combined with green oiled leather chairs, all on sand-cast brass bases, next to a Massive 'Lost Dog' robot-carved from a huge log.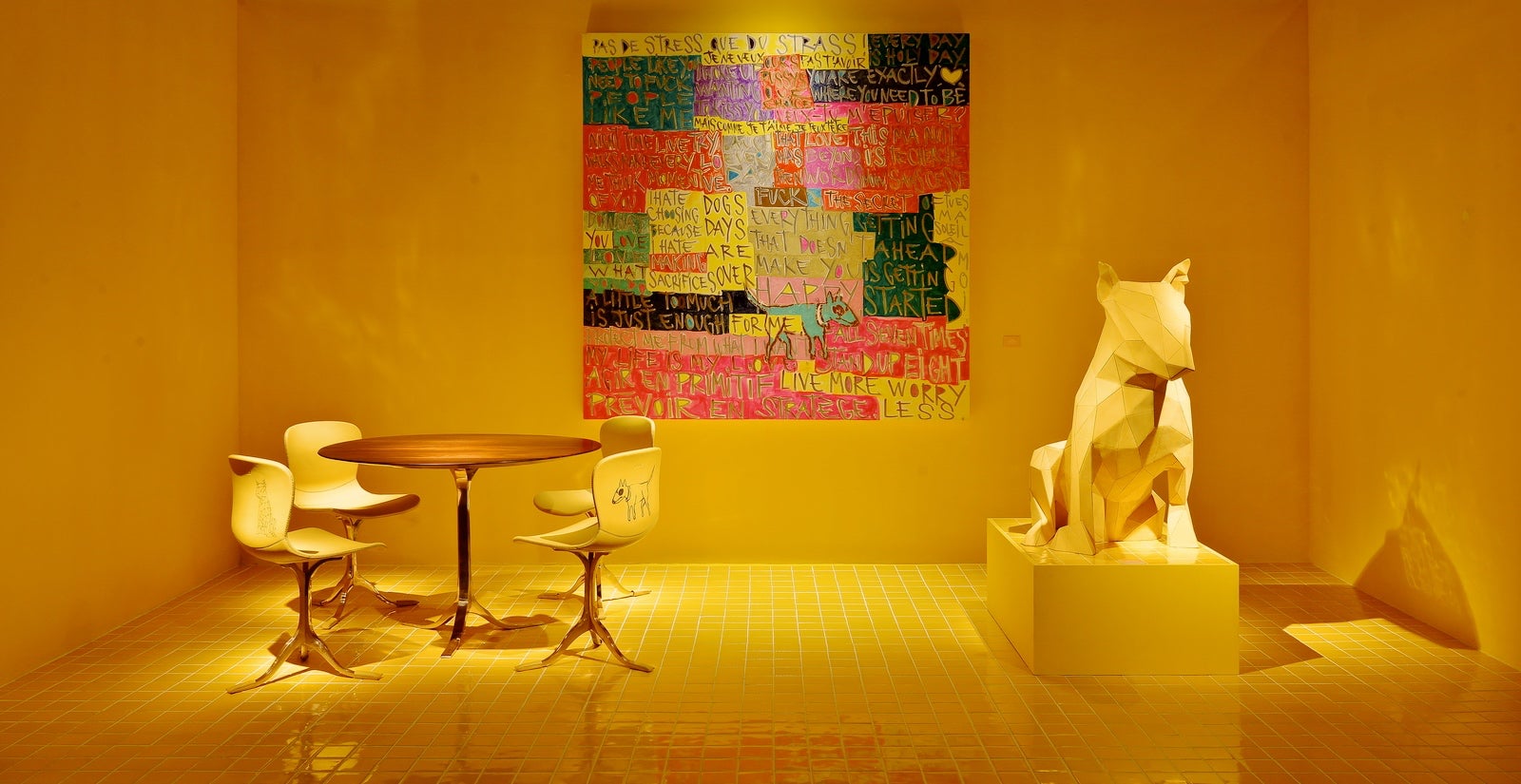 Yellow Fever. Round table, oiled reclaimed hardwood oiled top on bronze polished sand-cast bronze bases and 2 pairs of Tattooed limited editions Aurele Ricard chairs, next to a huge Leather dog. Handmade tiles and custom fractlis paint, all in signiture 'Aurele' Yellow.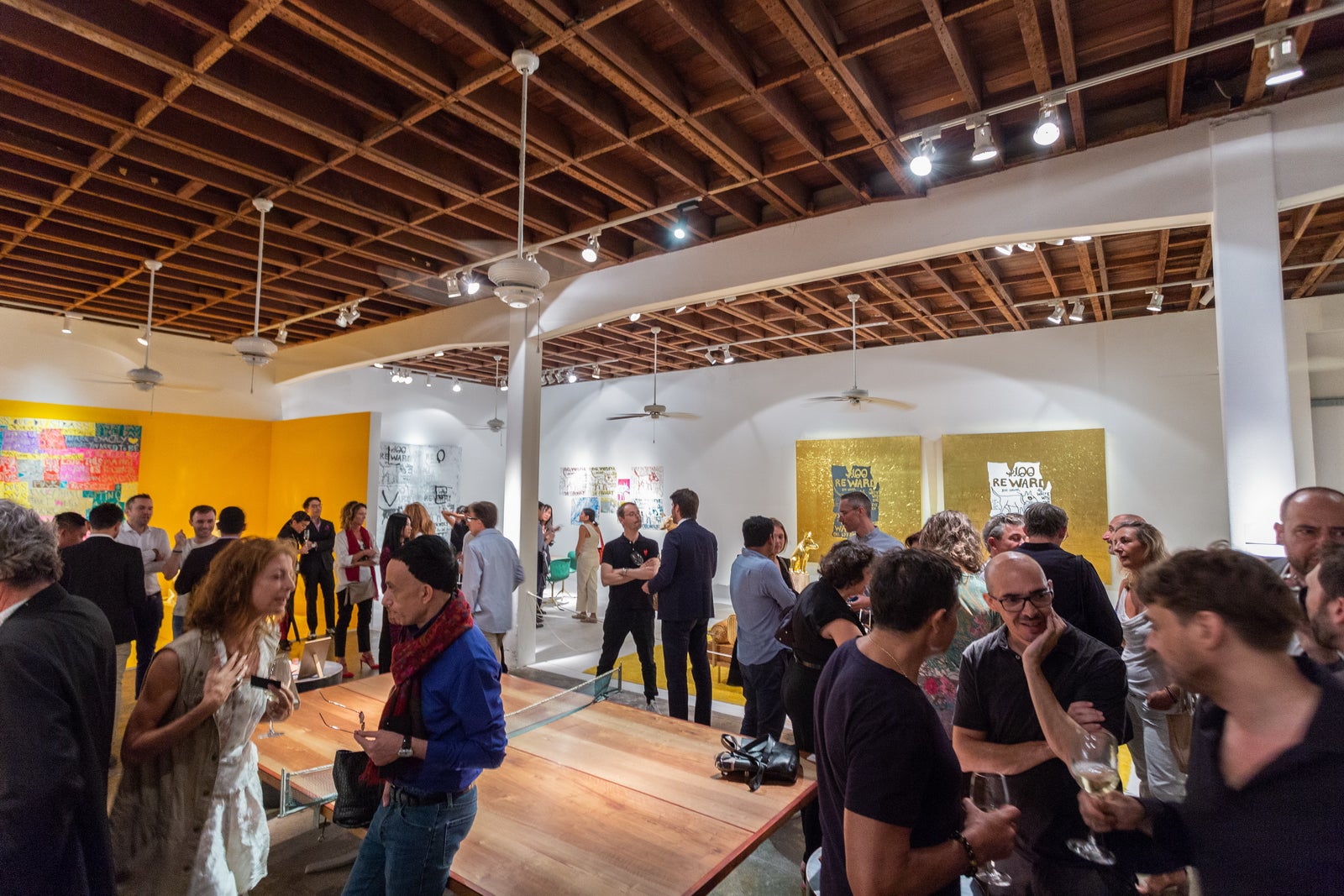 We cannot always work hard...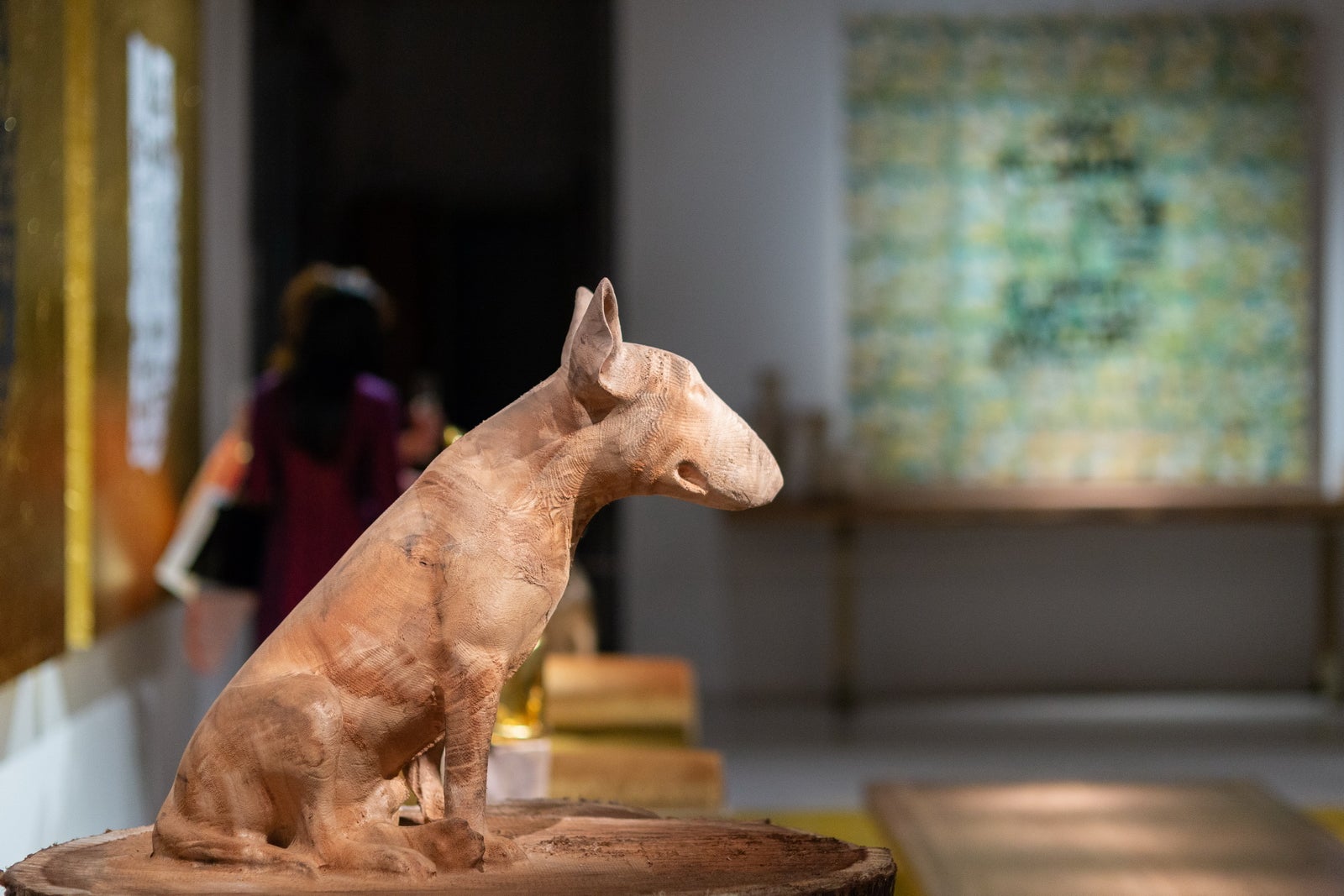 Detail of Robot-carved 'LostDog'. Carved out of one humongeous log.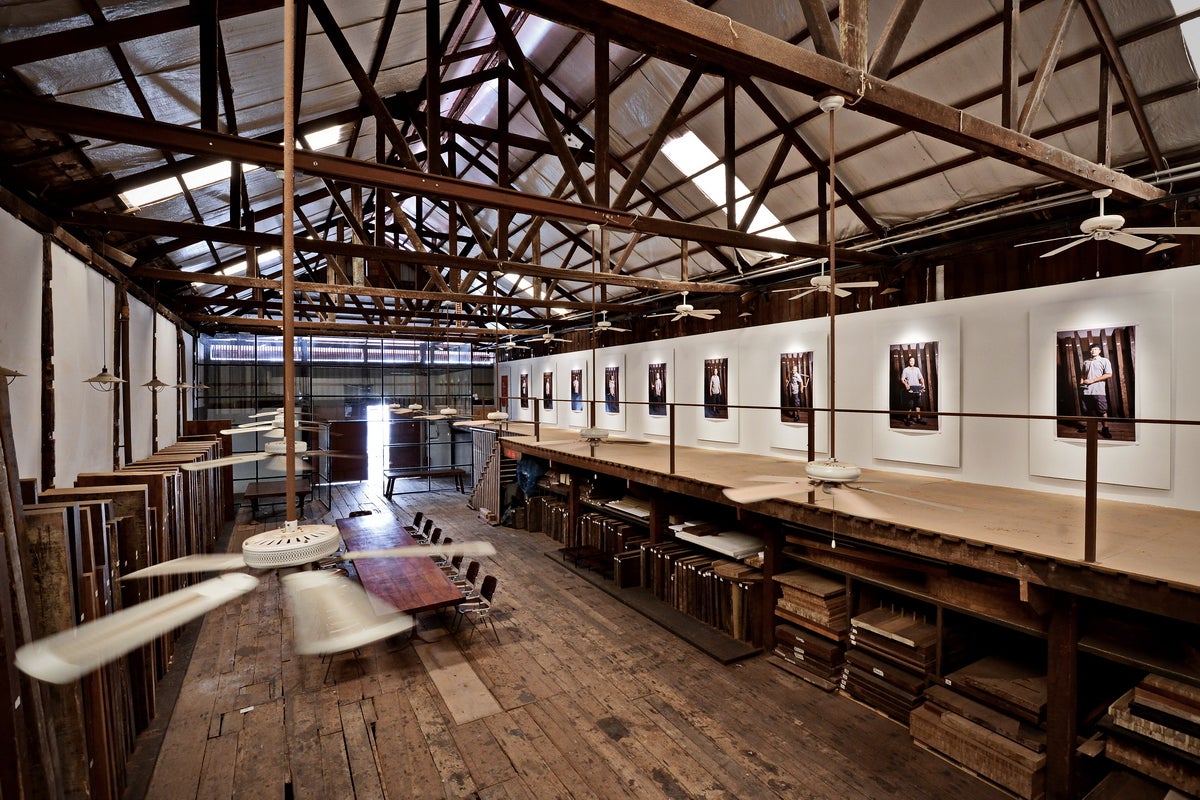 Our warehouse (just opposite our gallery) where we keep our unique collection of about 200 slabs of antique (yes each more than one hundred year old) single slabs of amazing Hardwood for clients to chose from. Central a 560 cm - 18 plus feet! Grand Table made from two wooden beams from an abandoned house near Ayuthhaya (former Capital of Thailand). On the right: our expo "Meet Your Makers', showing off our Dream Team, your Makers.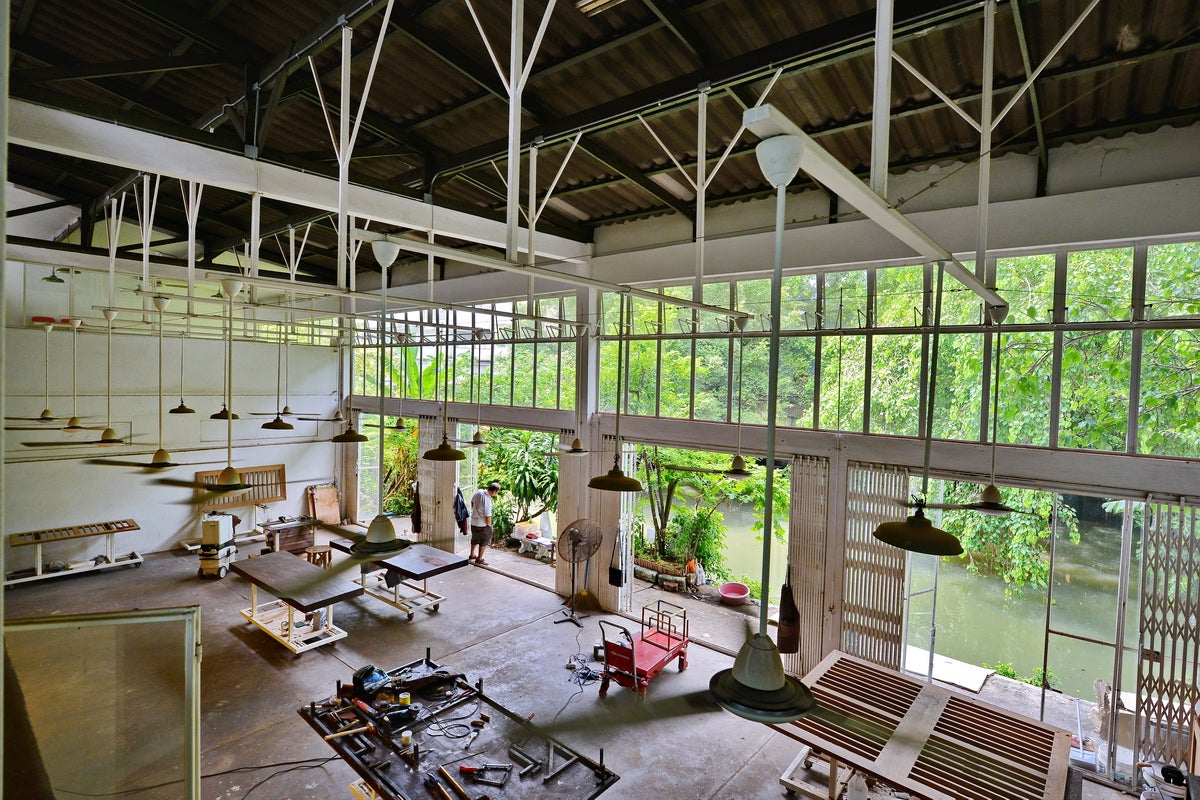 A view of our recently opened PT-Lab, our atelier, located 5 min walking from our gallery: a Green Oasis in central Bangkok, next to a Khlong (canal formerly used to transport rice from the fields to the city): our little heaven where we do our magic. When in Bangkok do visit!
Creators Featured In This Store