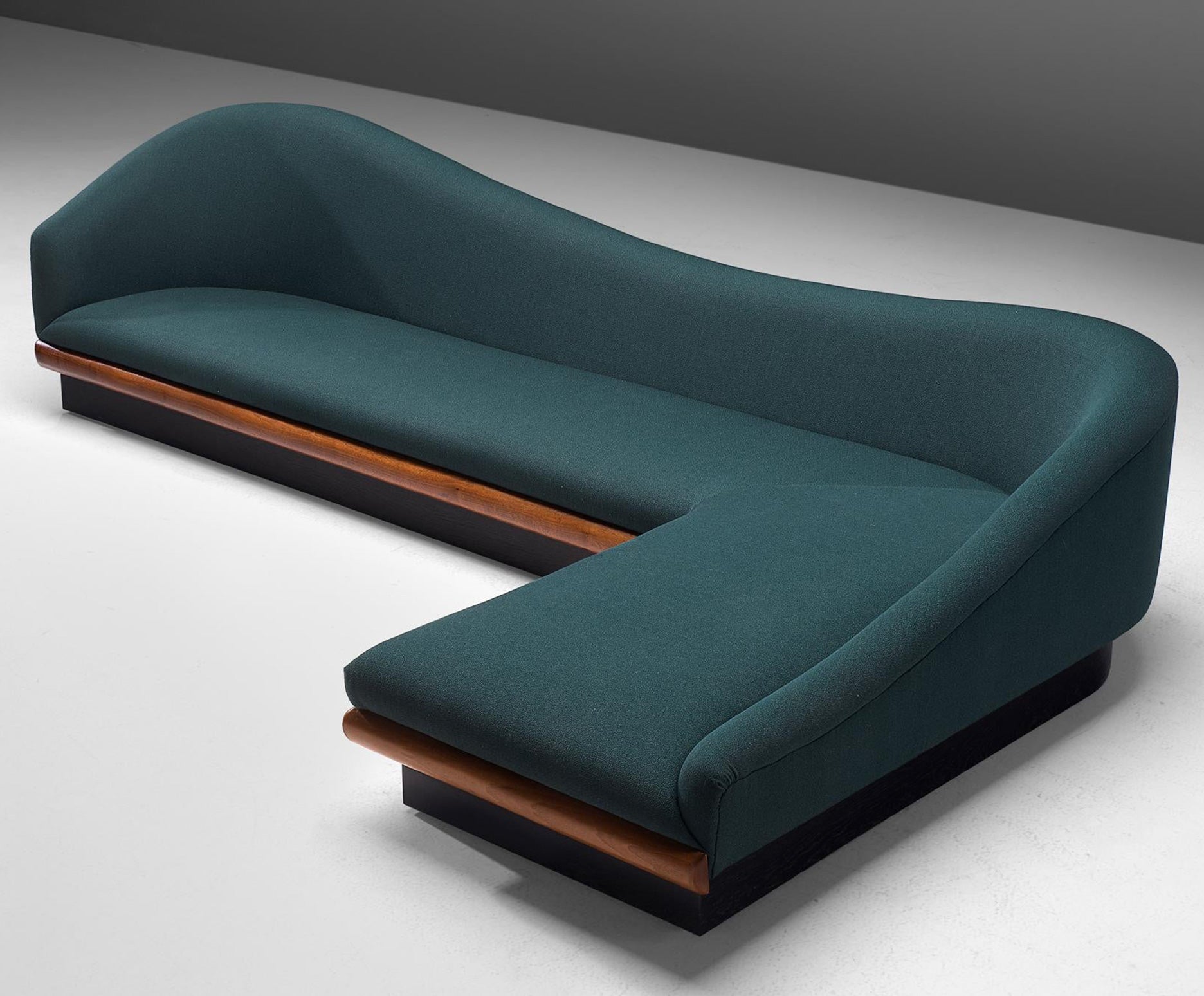 About the Design
The early days of Craft Associates— the furniture company founded in 1952 by Adrian Pearsall (1925–2011) — took shape in his mother-in-law's duplex. There, the American architect and designer would build pieces while his wife, Dorie, would manage purchase orders and invoices. Even if the Pennsylvania-based operation was at first limited to the confines of an apartment, the company afforded Pearsall the opportunity to bring to life his residential furniture designs, such as his revered low-profile Cloud sofa, one of the contributions to mid-century modern furniture design for which Pearsall is recognized today and among the initial concepts for the now-legendary furniture company he founded. 
Pearsall studied architectural engineering at the University of Illinois and graduated in 1950. With the founding of his Craft Associates two years later, he helped usher in the Atomic Age of design, and his work, making use of natural materials and conceived with comfort in mind, was widely appealing to a postwar American consumer base. Pearsall frequently used geometric and often flamboyant shapes in his furniture, and the bold concepts were greatly influenced by prominent furniture makers of the era, such as Vladimir Kagan, George Nakashima and Florence Knoll.
Innovative, revolutionary ideas aside — Pearsall also invented the bean bag chair — the maker's great success lay in his ability to move his flashy designs directly into the mass market, and it wasn't long before Craft began selling its pieces to department stores in Philadelphia and New York, including Wanamaker's and Macy's.
Circa early 1950s, the Cloud sofa's walnut legs and sinuous shape blended subtle flair with comfort, and its original gently swerving back became a Pearsall signature. These attributes, the permanent back of his sofa and its solid walnut base, are widely known components of his designs from the era as well as through the 1960s. Later, Pearsall integrated the Cloud sofa's swerving back into his lounge chairs — which featured a similarly long and low gondola silhouette — and used modern fabrics in rich color combinations that boldly embraced the Atomic Age. Today, Pearsall's designs are licensed to Restoration Hardware.
Adrian Pearsall Cloud Sofa
More Adrian Pearsall Designs