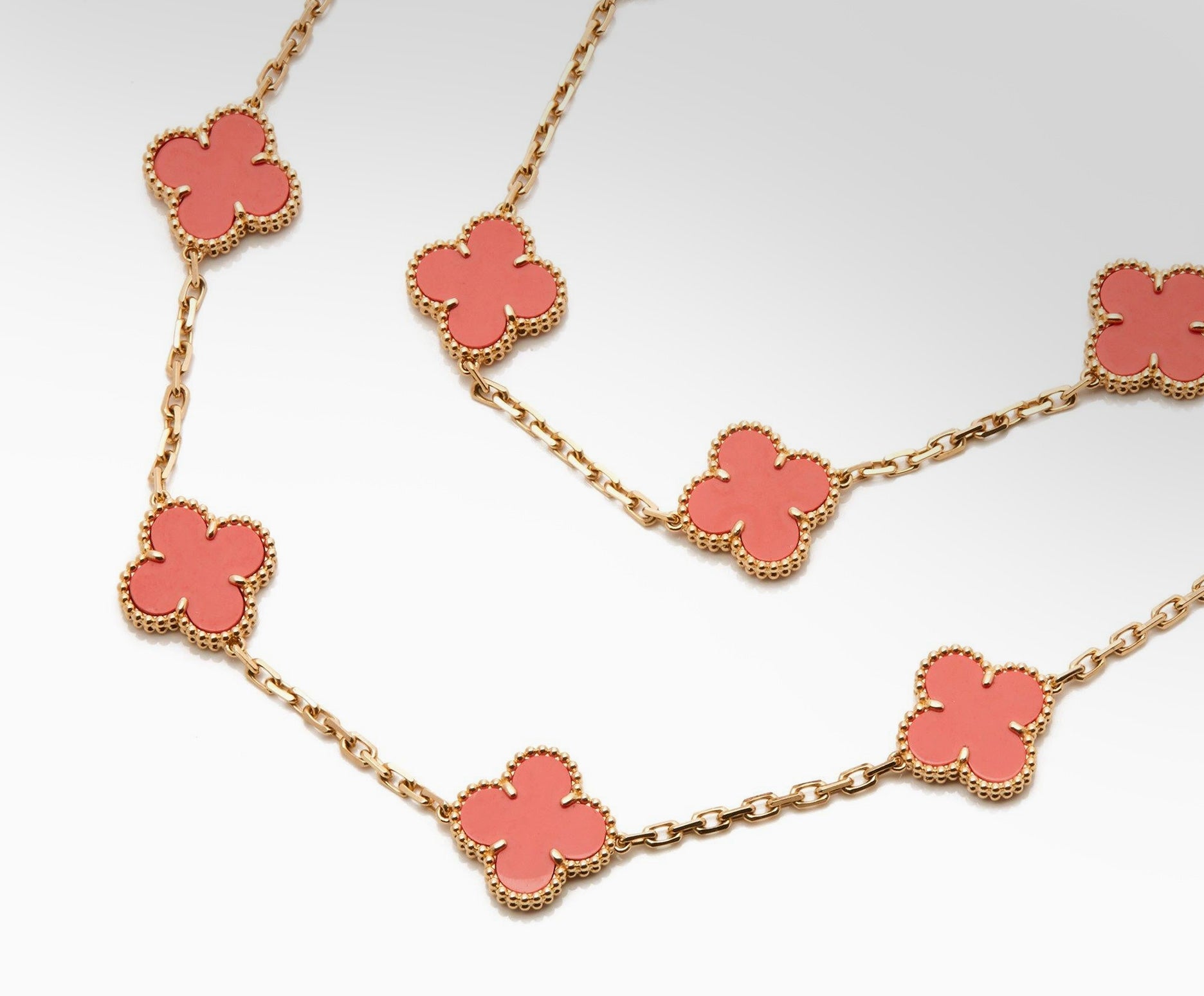 Iconic Designs
Vintage Alhambra Necklace
About the Design
Van Cleef & Arpels had an immediate hit on its hands when the French luxury jewelry house introduced its Alhambra collection, which includes the charming and exquisitely crafted Vintage Alhambra necklace. Call it the result of the elegant design work that is typical of the house as well as a bit of good luck.
"To be lucky, you must believe in luck." This mantra was a favorite of Jacques Arpels (1914–2008) — the nephew of Estelle Arpels, who cofounded the maison with her husband, Alfred, in 1906 — and this sentiment is embedded in the Vintage Alhambra necklace. The Alhambra collection, as well as its varied subcategories, has come to largely represent Van Cleef & Arpels. A favorite of glamorous icons who range from Elizabeth Taylor to Kate Middleton, Duchess of Cambridge, the celebrated maison's signature line has never gone out of production. Today, Alhambra includes several new styles, with necklaces, watches, bracelets and rings embellished with various gemstones.
The first Alhambra jewel debuted in 1968. It was an all-gold necklace dotted with 20 gold clovers, edged with gold beads. At the time of its launch, casual and unadorned jewelry was uncommon, and, owing to its simple beauty, delicacy and the fact that it needn't be set aside for formal wear, the Alhambra necklace immediately garnered the adoration of women all over the world. It's a classic in the history of contemporary jewelry design, but the origin of its instantly recognizable clover motif has historical significance too. The quatrefoil shape is drawn from keyhole arches that populate Moorish architecture, and the series is named for the Alhambra palace in Granada, Spain, which Moorish poets have deemed "a pearl set in emeralds" for its whitewashed walls encircled by lush grasses and trees.
Within a couple of years of the Alhambra necklace's debut, artisans at Van Cleef & Arpels were setting the now-famous quatrefoil motif at the center of the series with panels of colorful opaque hard stones, such as malachite, lapis lazuli, onyx and more. What is now known as the Vintage Alhambra collection, which includes rings, pendants and more, is characterized by pieces that feature these stones and a beaded border.
The Vintage Alhambra necklace is also emblematic of Van Cleef & Arpels's long-standing commitment to fine craftsmanship and its ability to establish enduring trends. With such grand narratives — and prominent figures — linked to the necklace, it is no wonder that it has remained so covetable and beloved since its very first appearance.
Vintage Alhambra Necklace
Previously Available Items
More Van Cleef & Arpels Designs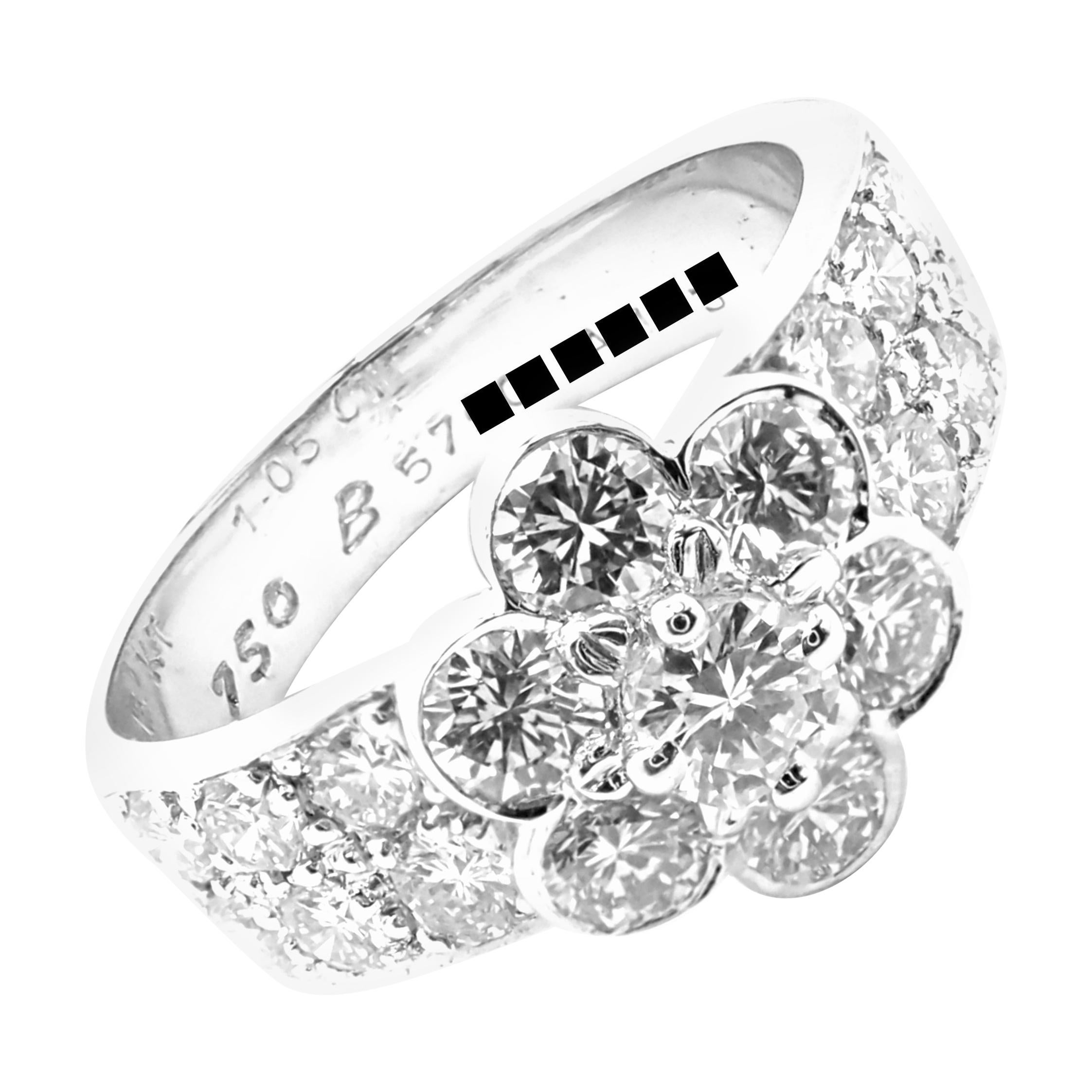 Van Cleef Arpels Fleurette Ring