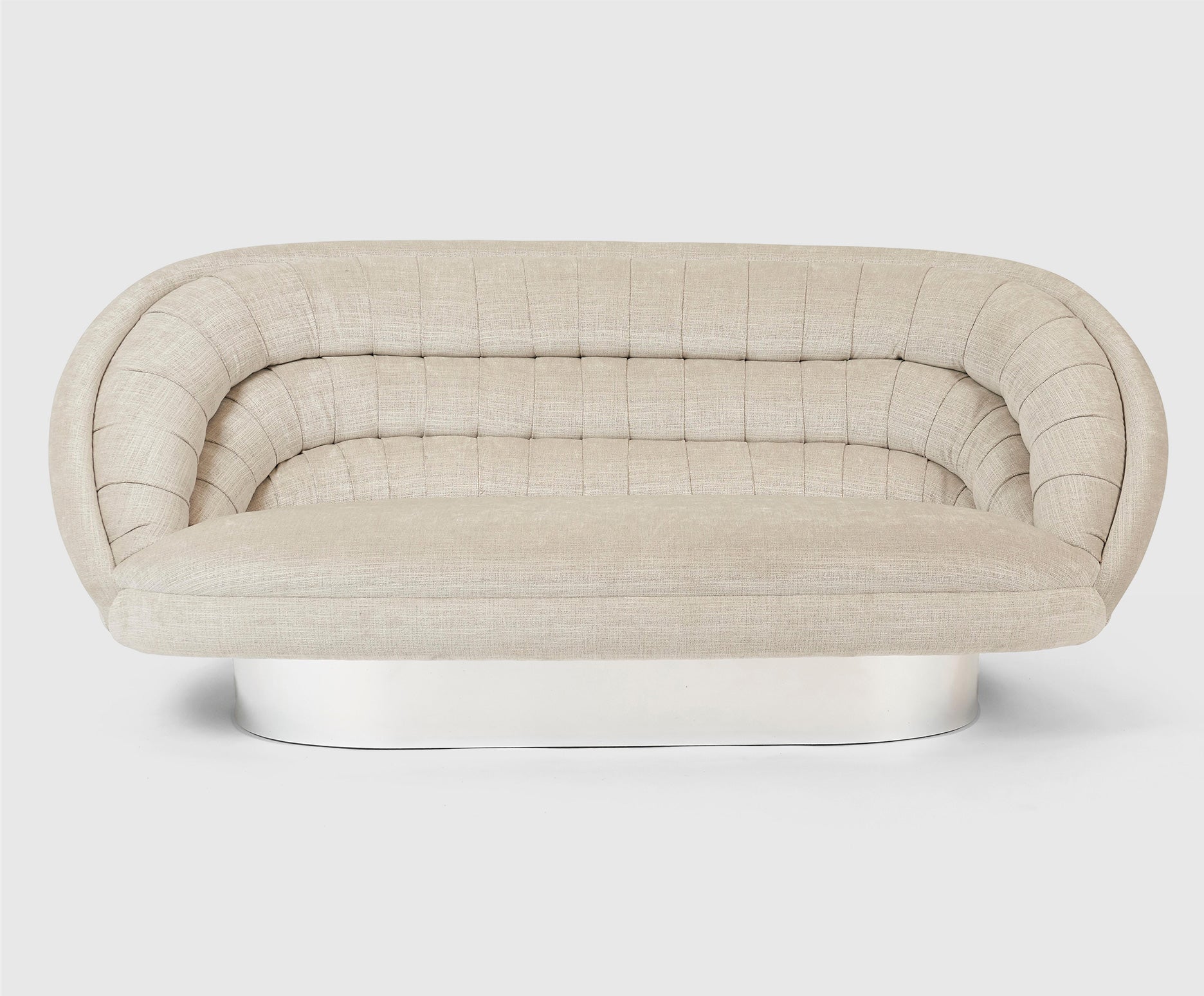 Iconic Designs
Crescent Sofa
About the Design
Shapely, showy and deliciously plush, the furniture of Vladimir Kagan (1927–2016) reads like the backdrop to the most enticing mid-century cocktail party. And as Kagan counted Marilyn Monroe and Andy Warhol among his client base, it likely often was. Although it's representative of the same experimentation with geometry, Kagan's rare Crescent sofa — designed in 1970 — stands in contrast to some of his more famous pieces, whose swoops and curves came to define the furniture maker's legacy.
In comparison to Kagan's sprawling Serpentine or Petite Cloud, for example, the Crescent sofa is sumptuous and plump, with a concave shape and ruched upholstery that looks set to envelop its sitter. But a sleek base of polished metal keeps the sofa from feeling heavy. Instead, it appears to float above the ground, lending it an air of weightlessness that's perplexing given its voluminous form.
Such distinctive contrasts weren't uncommon for Kagan, who created a new genre of sophisticated, artful furniture that drew certain inspiration from the low-slung look of mid-century modernism but added organic dynamism. Kagan was first exposed to design by his father, a master cabinetmaker who moved his family from his native Russia to Germany and then to the United States when Vladimir was a child. After attending what was then the High School for Industrial Arts in New York City, Kagan studied architecture at Columbia University and subsequently learned to make furniture in his father's workshop. By the early 1950s, the designer had set up his own business, and he would become known for luxurious, curvilinear seating that practically begged for lounging.
While many of Kagan's furniture designs are still produced by his eponymous company today, the Crescent is not, making vintage versions of the piece especially intriguing to collectors.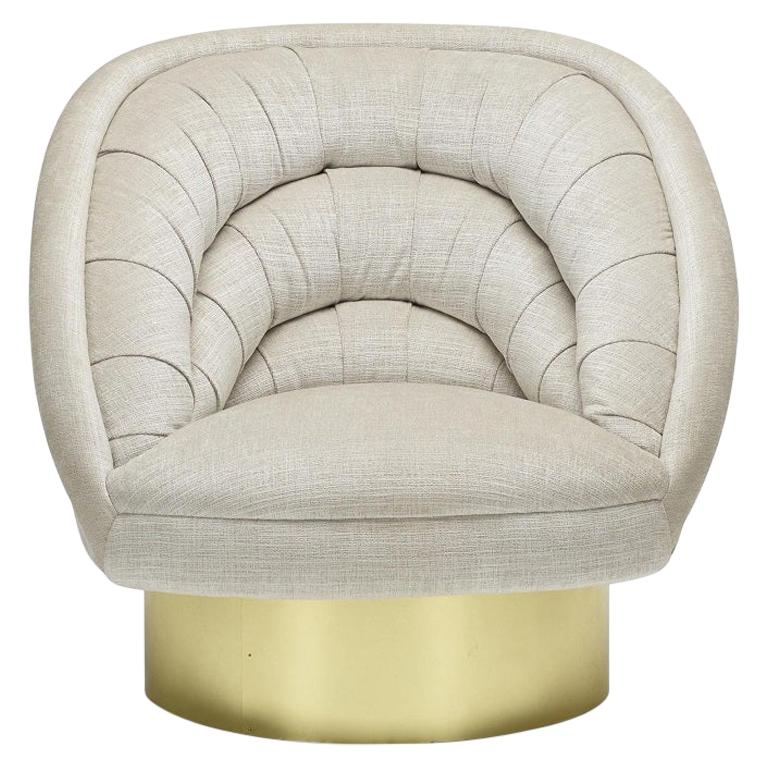 Crescent Chair
More Vladimir Kagan Designs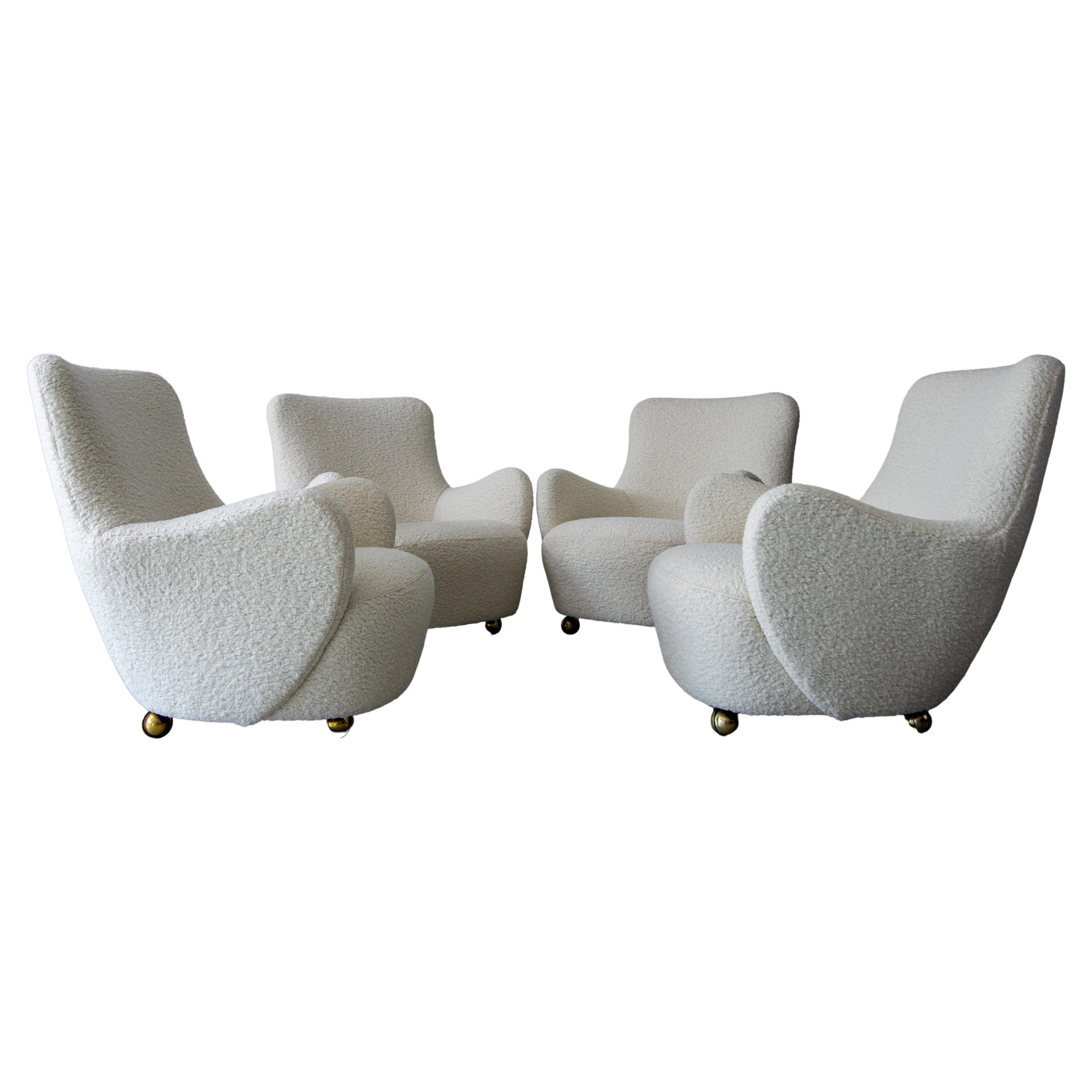 Materials
Boucle, Brass, Fabric, Metal
Shop All