Lycee Charlemagne, Paris
"Lycee Charlemagne, Paris, Escalier D`honneur, down view" by William Curtis Rolf.



William Curtis Rolf has become known for his whimsical images of 17th, 18th and 19th century French and English locations. His work can be found in prestigious collections worldwide. A comprehensive exhibition of his French stables images marked the recent opening of the Musée de l'Ile de France at Domaine de Sceaux just south of Paris. Ralph Lauren exhibited his images in the New York, London, Beverly Hills and Chicago flagship stores. Our upcoming exhibition, starting October 23rd, will feature a vast selection from Rolf's oeuvre and will be the most extensive exhibition held on his work unto now. In 2009 the exhibition will travel to Belgium.



Available in three sizes: 72x48" in an edition of 10; 48x32" in an edition of 5; 22x17" in an edition of 20. Each print comes with a certificate of authenticity, signed, stamped, and numbered by William Curtis Rolf. Contact voila! for pricing and edition information.



We have many more wonderful items that will fit your taste. There is only a very limited amount of our inventory on 1st dibs, click here to browse for more.



voila! is also renown for its quality custom framing. We have a custom frame studio on-site. Our designers and artisans will happily assist you in finding the right frame for the piece you purchase!
See Item Details
+
Lycee Charlemagne, Paris
| | |
| --- | --- |
| DEALER LOCATION: | Los Angeles, CA |
| NUMBER OF ITEMS: | 1 |
| REFERENCE NUMBER: | U0809238142709 |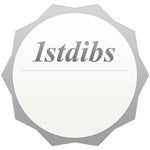 With 1stdibs, you can always collect with confidence.
We think you may also like