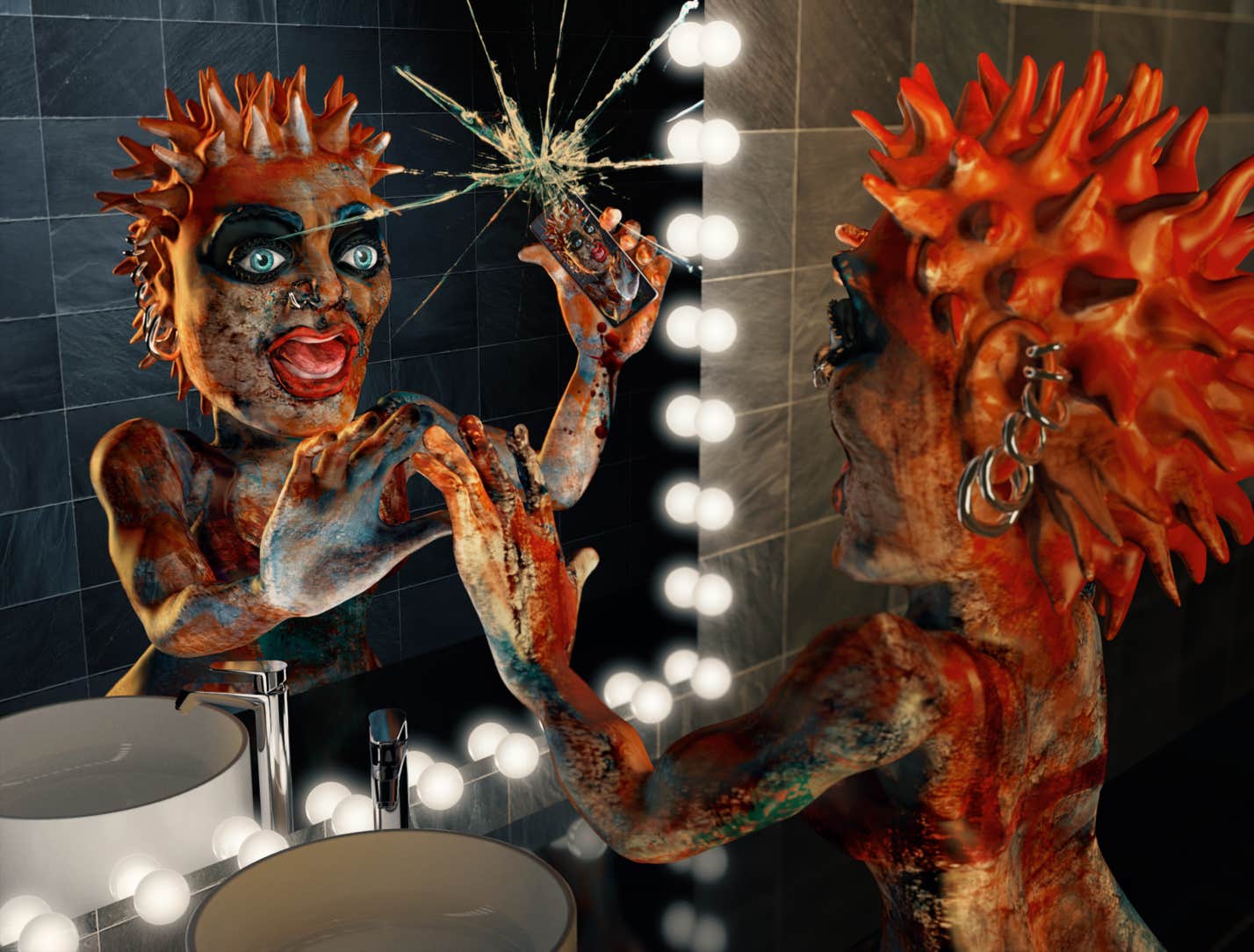 About
"Inspired by the writing of Poly Styrene (of 1970's UK punk band X-Ray Spex) This piece is about the battles we face within ourselves. We often feel forced to present ourselves publicly - at odds with who we really are. Learning to be honest about who we are to ourselves and others is one of life's most difficult but precious lessons. Identity is the crisis - can't you see? When you look in the mirror do you see yourself? Do you see yourself on the TV screen? Do you see yourself in a magazine? When you see yourself does it make you scream? When you look in the mirror do you smash it quick? Do you take the glass and slash your wrist? Did you do it for fame? Did you do it in a fit? Did you do it before you read about it?"
Token

1stDibs.1

Token ID

237

Token Metadata

Contract Address

Edition

1/1

Medium

PNG Digital Image

Dimensions

4096 x 3112

View Artwork
Artwork CID
:
QmXQSrzc7urLAN9GduNQRhsKW27d2qxomHir87zCTehzYF
Token Metadata CID
:
QmQErYyNYo2gdxYQQKpRumN62MKuX3SHxqHNvyfabeAjdh
Angie Taylor is a traditionally-trained sculptor who has worked as a digital artist since the 1980's. Her current creative process begins in VR where she models 3D characters and scenes. These are hand-painted and textured on iPad before being rendered in desktop 3D software. Her work explores themes of identity, isolation & otherness - often championing life's misfits and highlighting the struggles faced by them. Her highly-distinctive style is hard to pin down but has been described by some as Punk-Expressionism - a unique mix of punk art, naive art, pop art & expressionistic aesthetics and themes.