/
/
Allan Greenberg + Judith Seligson's New York Apartment Redesign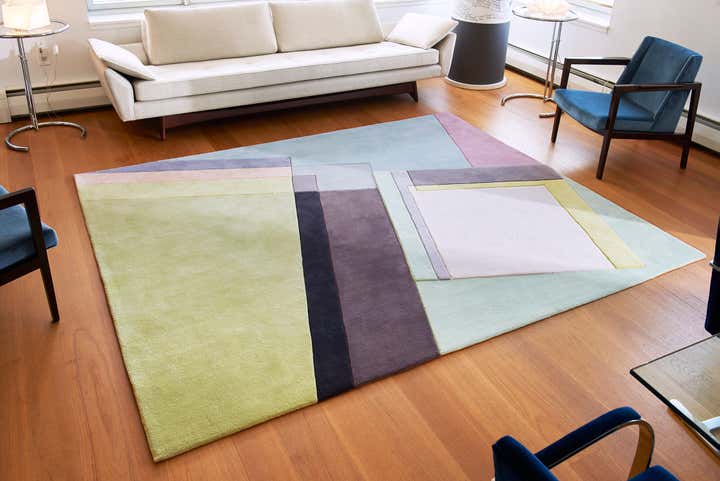 Photography: Kyle Knodell
Allan Greenberg + Judith Seligson's New York Apartment Redesign
Allan and I redesigned our New York apartment around my new Art Rug Collection. 1st Dibs provided the perfect place for us to collaborate, whether we were in different cities or different parts of town. Its "Favorites" feature allowed us to compare a wide range of pieces under consideration over a period of months. The images and information was so accurate, and the dealers' responses so clear that we bought everything online, sight unseen. Allan was set on getting the Mies chairs (though we didn't have a dining room table yet!), so appreciated in the Four Seasons Restaurant. He insisted on seating that was comfortable and good for posture. We found this sublime set - in navy velvet! - on 1stdibs. After considering hundreds of options on the site, we chose the Adrian Pearsall sofa. This masterpiece of mid-century modern simplicity echoes the lines of the rug. I fell in love with the Wormley chairs, from the same dealer on 1stdibs, especially in the plush blue fabric. Their structure picked up rhythms in the rug and the teak floor.
Each rug is a translation of a painting. The "pencil carving" between each shape transposes the fine lines I carve on the paintings. The rugs are made in collaboration with Barbara Barran, founder of Classic Rug Collection. They were sourced with the highest quality materials and workmanship. Each design is a limited edition of 9, each of which can be any size. The tufts of wool I chose in Barbara's studio are the actual colors in the rugs. These are not approximations from scans or digital files, which makes them Art Rugs, an exact reflection of my vision of color intervals.
Our collaboration was recently profiled in Winter 2018 Issue of Modern Magazine and will debut at Architectural Digest Design Fair March 22-25 at Booth M720 in the MADE Section. Our earlier collaboration was published in 2013 in the New York Times.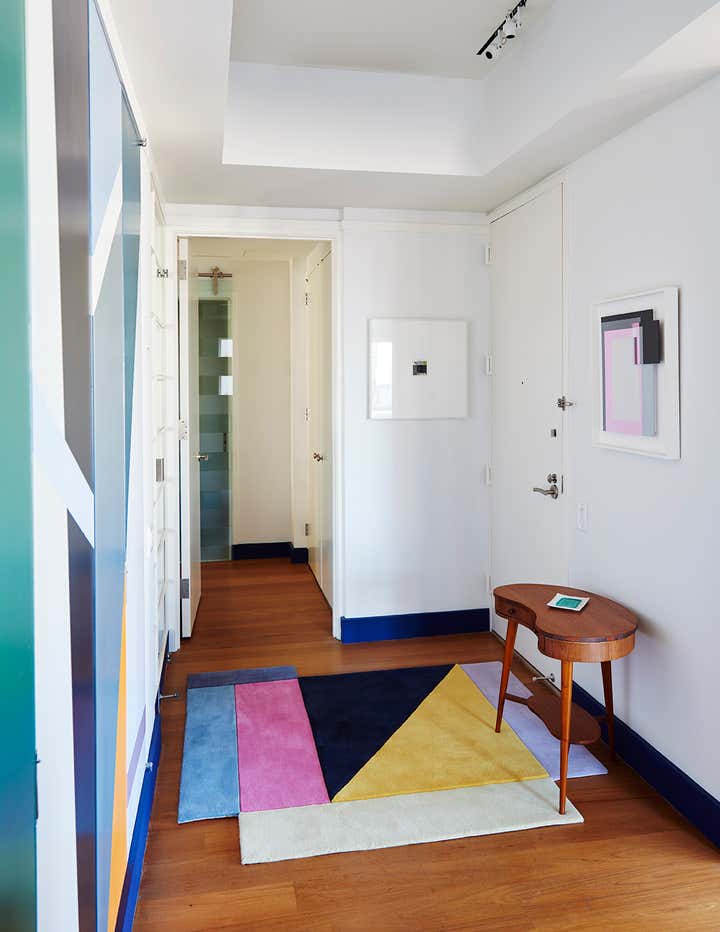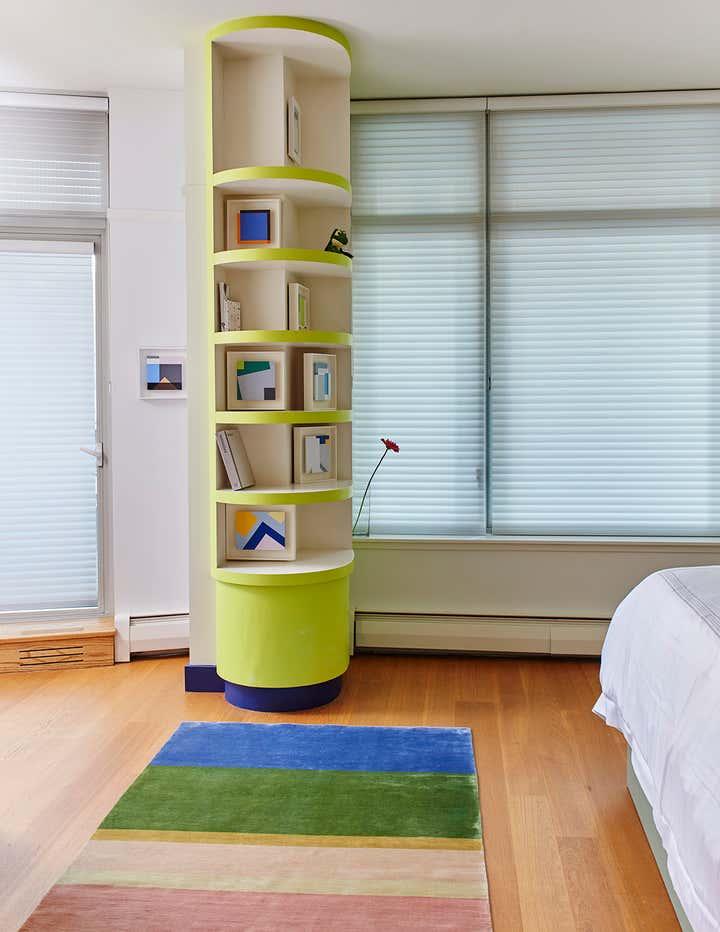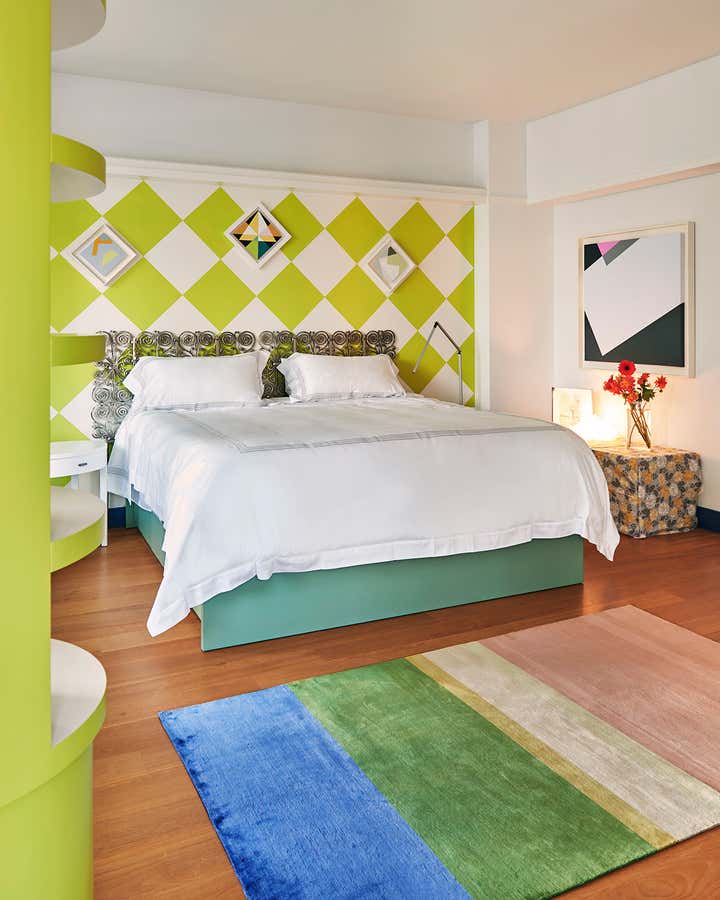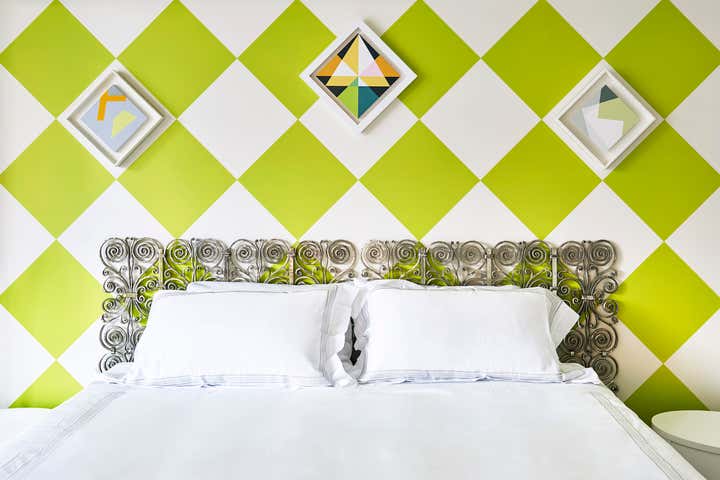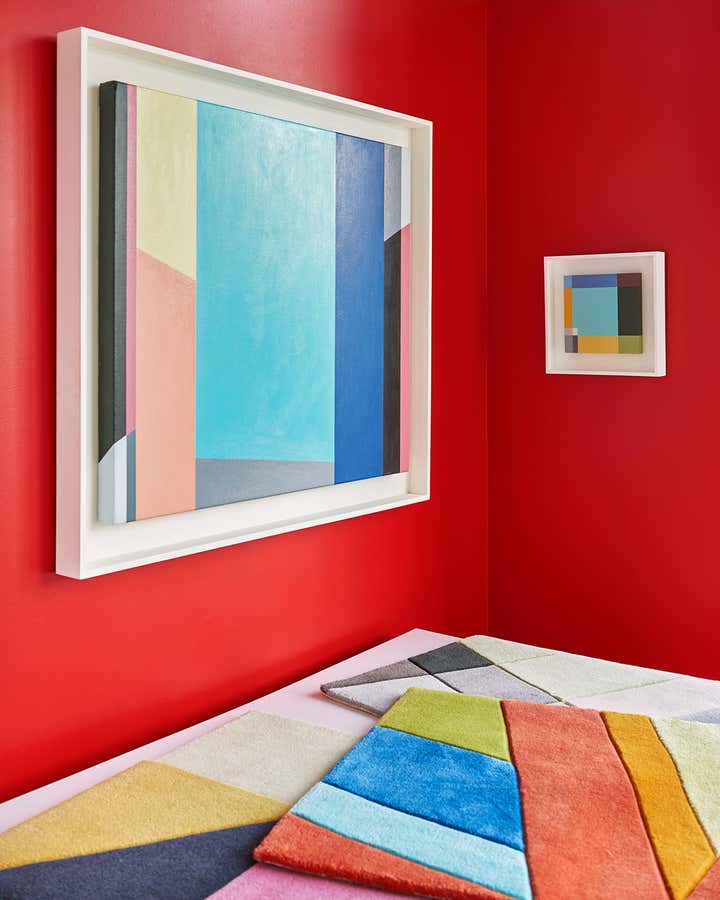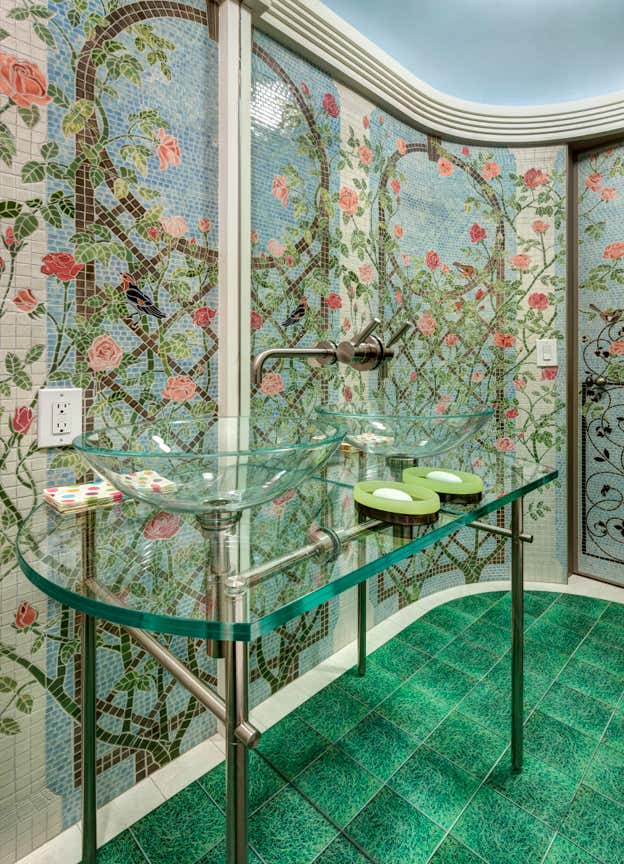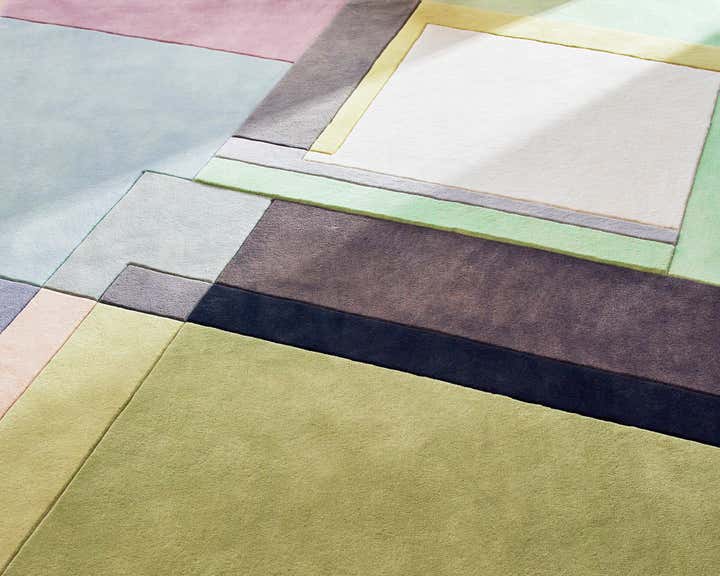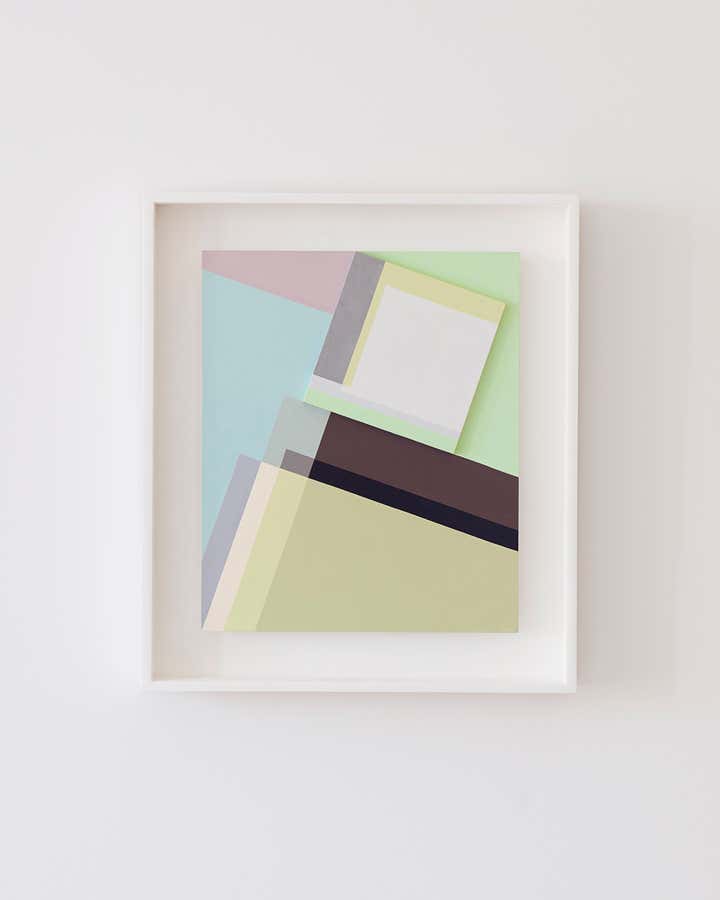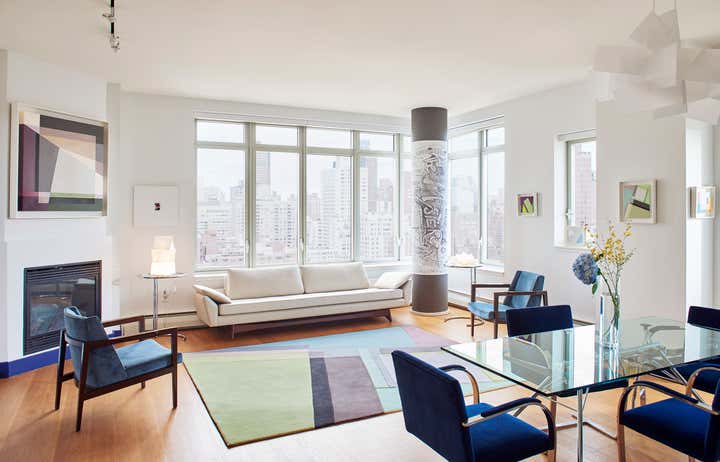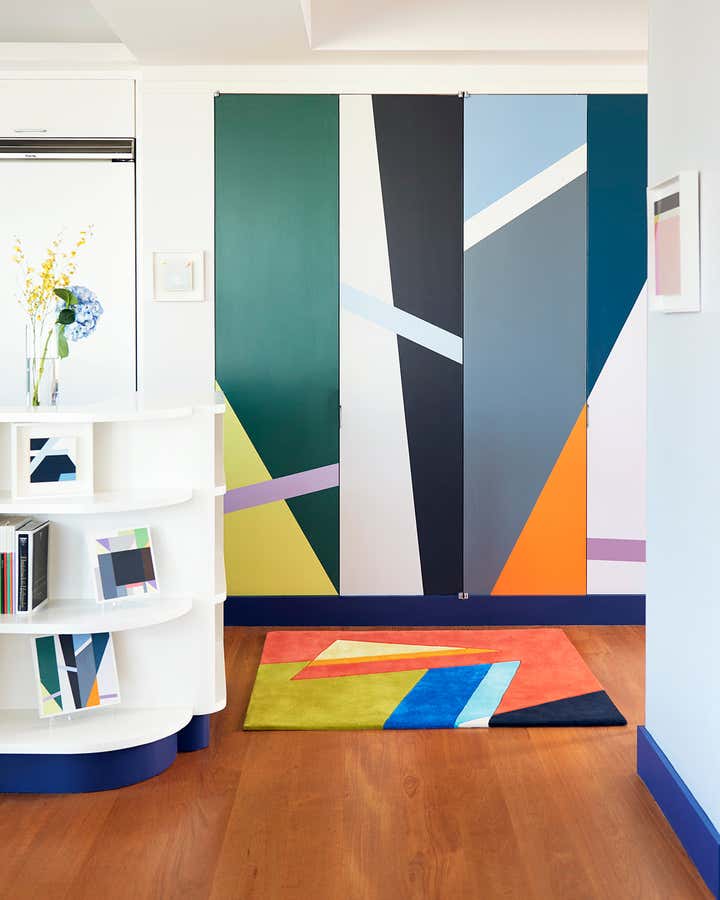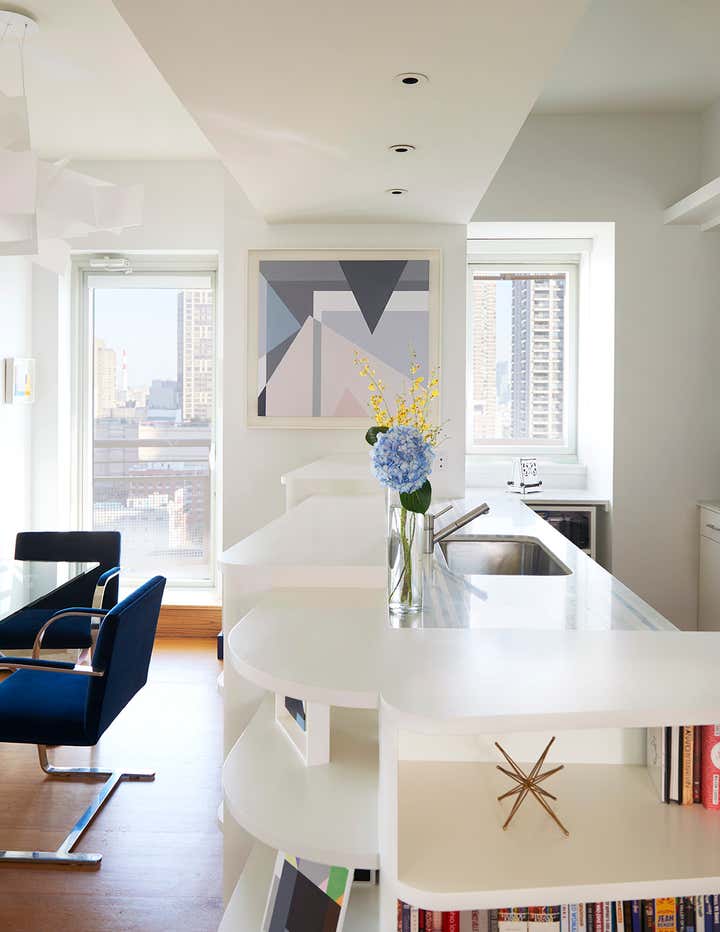 More Projects by Allan Greenberg Architect