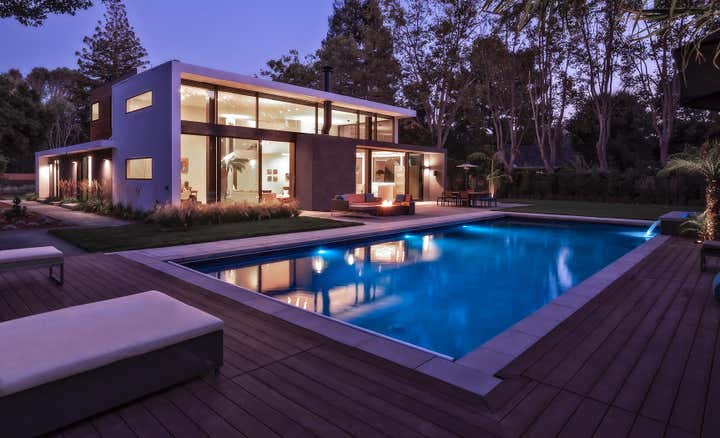 Photography: Maydan Architects
House Under The Sky
For this 5,000 square foot, six-bedroom/six-bathroom home located in Atherton, CA, Maydan Architects completed a full renovation of an existing Eichler, acting as both the architect and interior designer for the home.
Designed with the objective to be able to see the sky from anywhere in the house, Maydan Architects incorporated a massive skylight in the main living space, and additional skylights throughout the kitchen, bedrooms, and bathrooms. The front exterior of the house retains privacy with clerestory windows and a set-back entry door. Wood siding adds a touch of warmth to the ultra-modern minimalist facade and blends well with the white overhangs, dark stucco, and glass. The rear facade is in stark contrast to the privacy of the front. Taking advantage of the large lot, the rear is awash in 16-foot floor-to-ceiling windows that open up to the backyard and provide unimpeded views to the pool and lush landscaping. The design offers a seamless indoor-outdoor transition.
In addition to the stunning windows, in order to further meld the surrounding nature with the interior, Maydan Architects planted a palm tree in the living area using an existing planting atrium, which gets natural light from the oversized skylight above. The neutral color palette of the home is outfitted with quirky and colorful design details, such as the cut-out bookshelf at the top of the stairs and the art throughout the home. The home is unique and modern while remaining warm and inviting.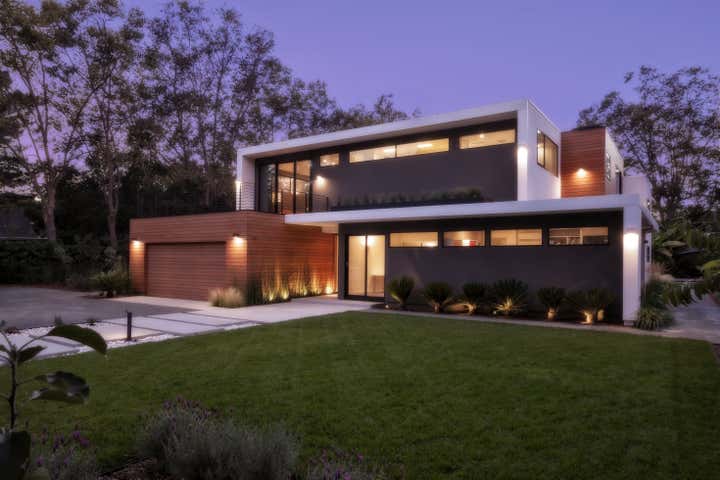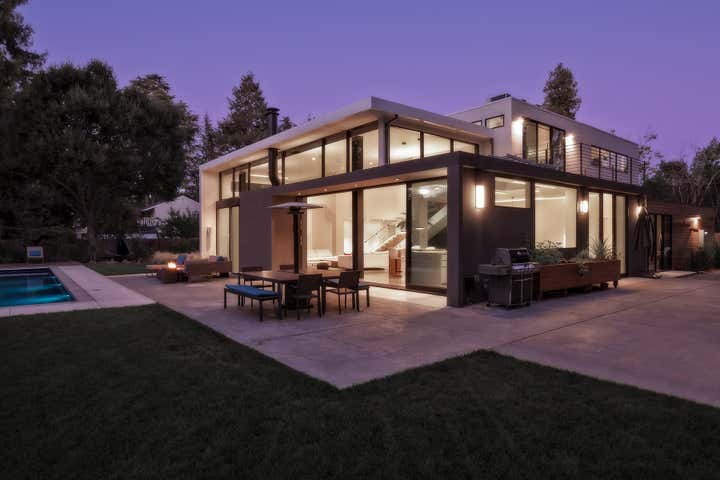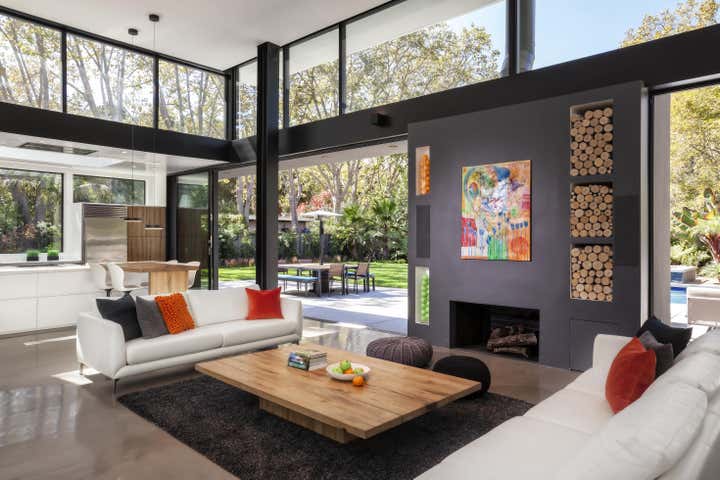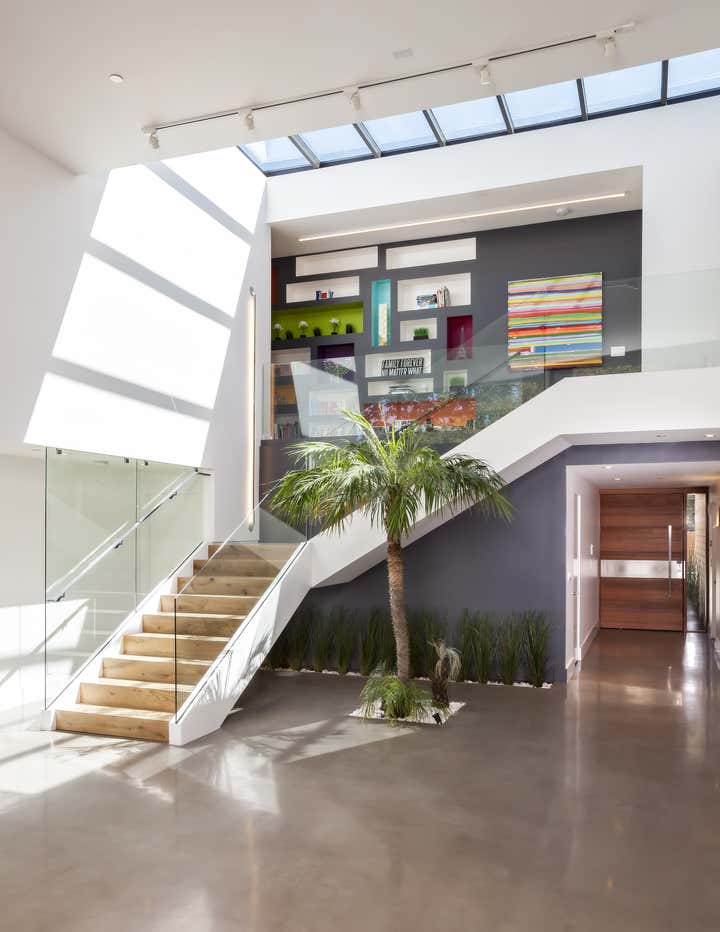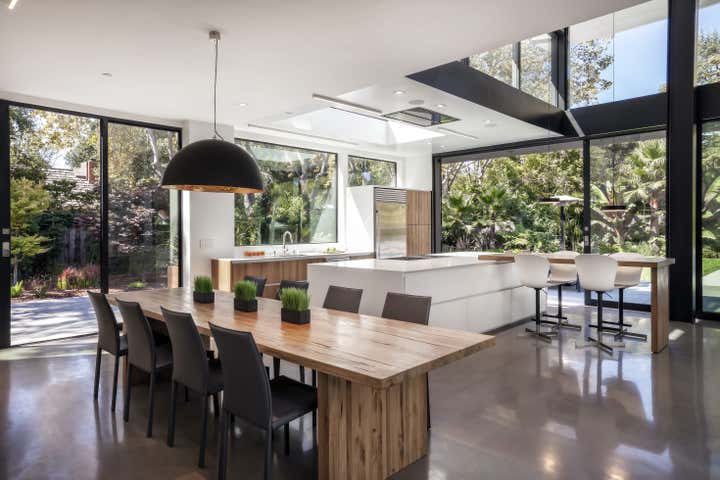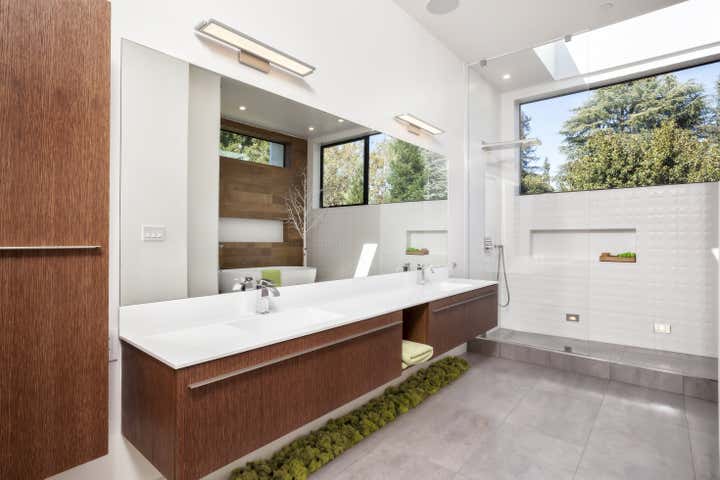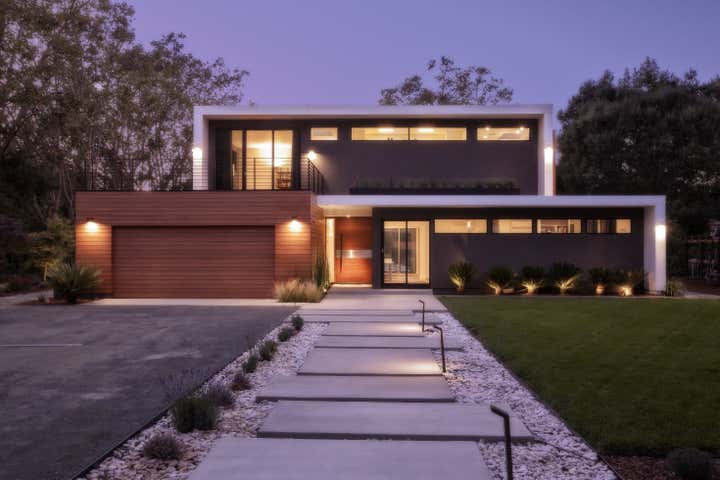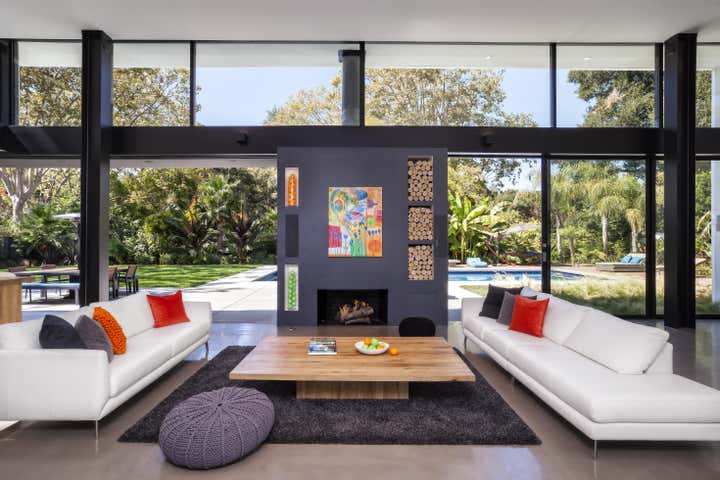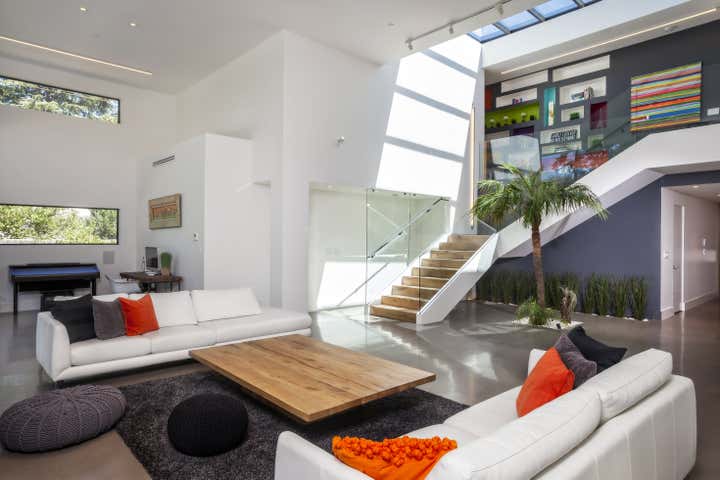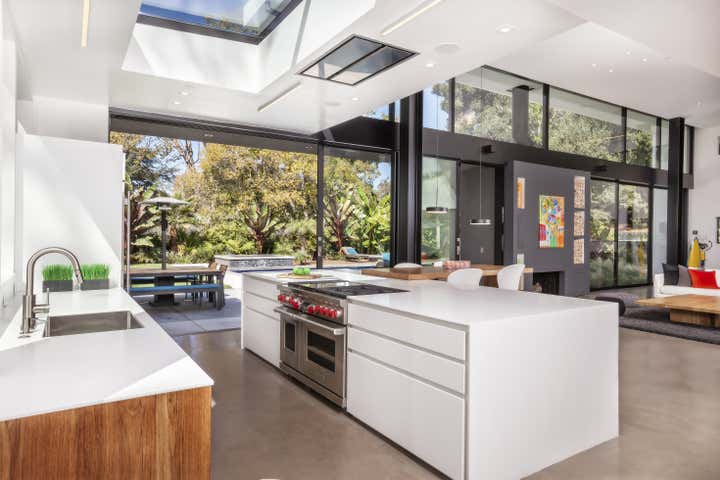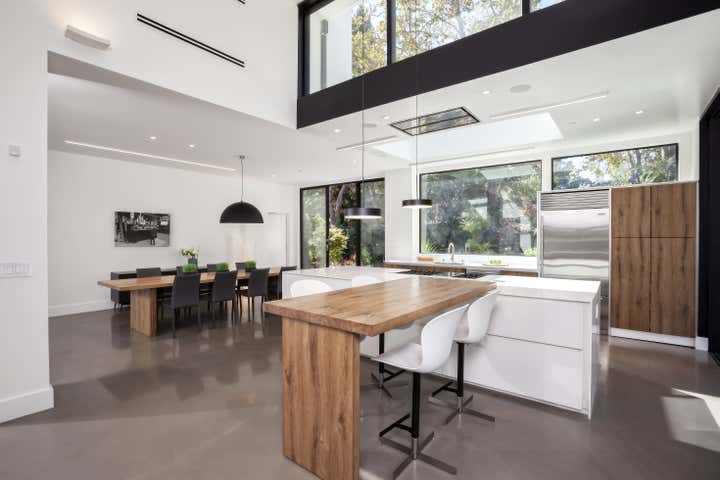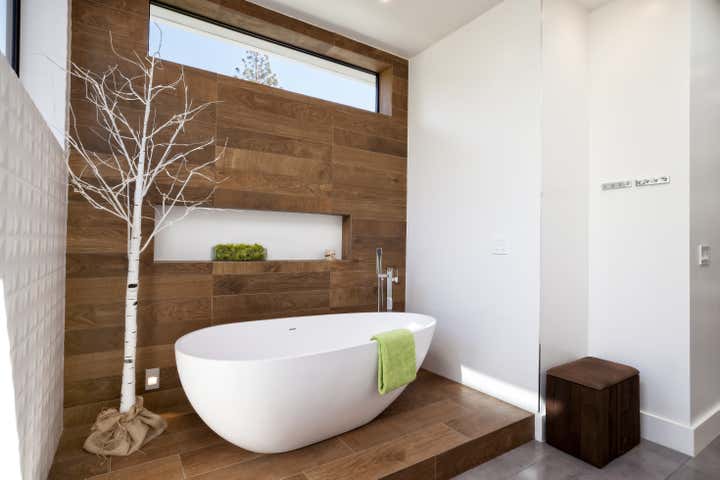 More Projects by Maydan Architects