Questions & Answers
Our trusted network of 1stDibs sellers answer common questions
What is the best mesh office chair?
1 Answer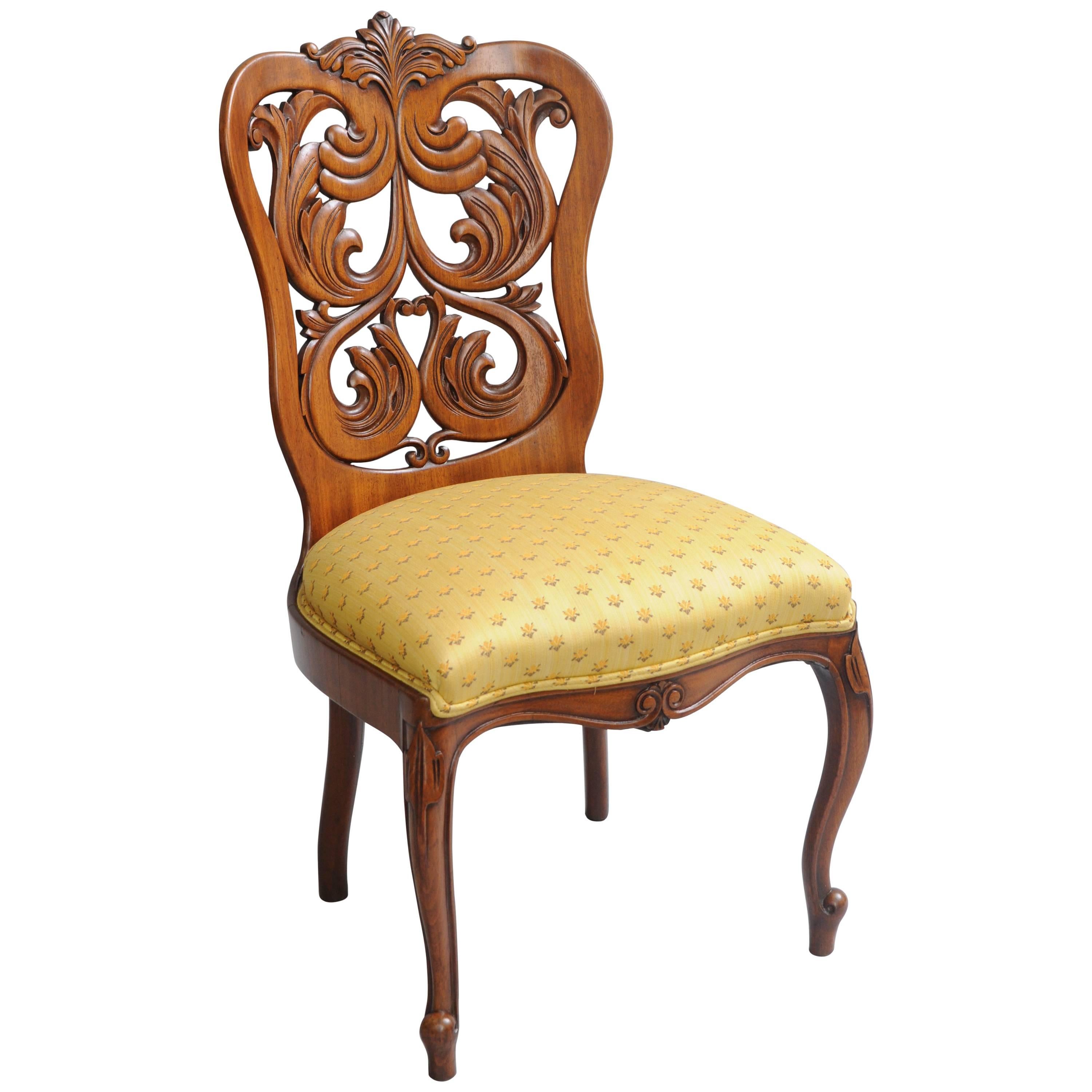 The best option in this field you can have to sit comfortably for hours is the Aeron chair form Herman Miller, it is fully adjustable and variable in two sizes to fit your body perfectly, in the first day of use you can notice a huge difference in productivity from your office or home office. A more simple less expensive option in all sectors but still a good one is the ID Mesh from Vitra. Warranty is 10 years for the Vitra and 12 years for the Herman Miller.
French Chair Leather-Covered tulip veneer Louis Quinze, circa 1890
Located in Berlin, DE
tulipwood veneered on solid wood. Appropriately curly and elegant shape. Seat and backrest are finished with a historical, classic upholstery. (C-149).
Category
Antique 19th Century French Louis XV Office Chairs and Desk Chairs
Neoclassical Marquetry Desk Chair in the Style of Giuseppe Maggiolini, Italy
Located in Dallas, TX
A spectacular Italian Neoclassical style desk chair, in the manner of Giuseppe Maggiolini, late
Category
Antique Late 19th Century Italian Neoclassical Side Chairs
Rococo Revival Victorian Laminated Walnut Scroll Slipper Chair Attr. John Belter
Located in Philadelphia, PA
Beautiful mid-late 19th century Rococo Revival / Victorian laminated walnut (Possibly rosewood
Category
Antique Mid-19th Century American Rococo Revival Side Chairs
Shop All