The average cost of an antique Alfred Boucher Furniture is $38,083. The price can vary from $19,250 and $50,000 based on the condition, age, materials and aesthetic value for a specific Alfred Boucher Furniture.
F.Quartilho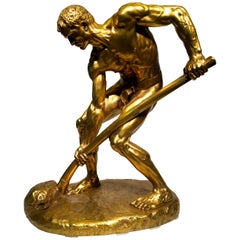 Alfred Boucher French Gold Bronze Sculpture Empire...
Alfred Boucher
Antique 1880s French Empire Sculptures
Bronze
Alfred Boucher French gold bronze sculpture empire "The Excavator" model, circa 1886. Musée des Beaux-Arts de Rennes, France. F.Barbedienne. Founder.
Sapho Gallery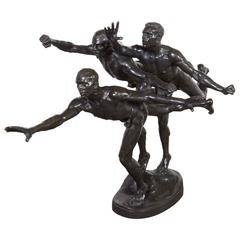 Large and Important Bronze Sculpture of Three Runn...
Alfred Boucher
Antique Late 19th Century French Beaux Arts Sculptures
A fine and large French 19th century patinated bronze figural group "Au But"- to the goal, signed Alfred Boucher, Siot depicting three highly athletic male marathon runners in action. ...
Arte Antiques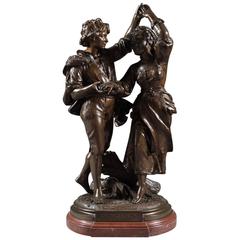 Fine 19th Century, French Patinated Bronze Group b...
Alfred Boucher
Antique 19th Century French Sculptures
Bronze
A very fine 19th century, French patinated bronze group by Alfred Boucher (1850-1934) on a rouge marble base. Modeled as a couple dancing around a new harvest Titled: La Moisson ...