Allan D'Arcangelo Furniture
The average cost of an antique Allan D'Arcangelo Furniture is $1,849. The price can vary from $199 and $3,500 based on the condition, age, materials and aesthetic value for a specific Allan D'Arcangelo Furniture.
Patina NYC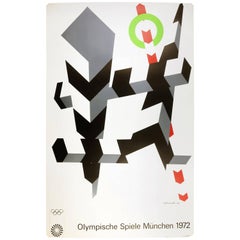 Allan D'Arcangelo Olympics Munich 1972 Poster
Allan D'Arcangelo
20th Century Mid-Century Modern Posters
Serigraph by Allan D'Arcangelo to commemorate the 1972 Olympics in Munich, Germany. Signed by the artist in the plate. Approximately 25" x 40" with a 1.5" tear on bottom. Tape put o...
Le Shoppe Too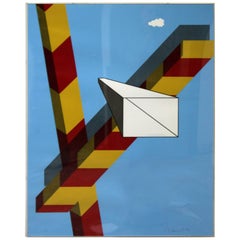 Mid-Century Modern Allan D'arcangelo Abstract Surr...
Allan D'Arcangelo
Vintage 1960s American Mid-Century Modern Prints
For your consideration is a red, yellow and blue, geometrical abstract serigraph print by Allan D'Arcangelo, signed, dated 1968 and numbered 54/75. In excellent condition. In original a...