The Blue Paisley Fox Jewelry & Watches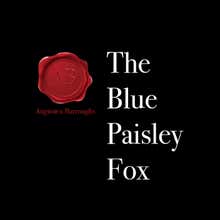 About The Blue Paisley Fox
The Blue Paisley Fox represents the private jewelry collection of the #1 New York Times bestselling author, Augusten Burroughs. Known for his memoirs Running with Scissors and Dry, Augusten has collected jewelry and gemstones since childhood. He was the first man profiled in The New York Times for his jewelry collection and is the first private collector ever invited to sell on 1stdibs. From the finest Burmese jadeite to silky Kashmir sapphires, The Blue Paisley Fox is where you will find the unfindable. Augusten collects the very rare. Sometimes humble, sometimes extravagant, always unique.
Wendy Gell jewelry & watches for sale on 1stDibs
1stDibs offers a range of Wendy Gell jewelry and watches. These unique items were designed with extraordinary care, often using
brass
. While shopping for the most stylish Wendy Gell antique or vintage jewellery to match your ensemble, you'll find that Wendy Gell
jade
jewelry & watches from our inventory of 1 can add a particularly distinctive touch to your look. This collection includes 1 pieces as well as a number of other designs by this jeweler. While this collection reflects work that originated over various time periods, most of these items were designed during the 1980s. If you're looking for additional options, many customers also consider jewelry & watches by and . Prices for Wendy Gell watches and jewelry can vary depending upon gemstone, time period and other attributes. The price for these items starts at
$2,200
and tops out at
$2,200
, while pieces like these can sell for
$2,200
on average.