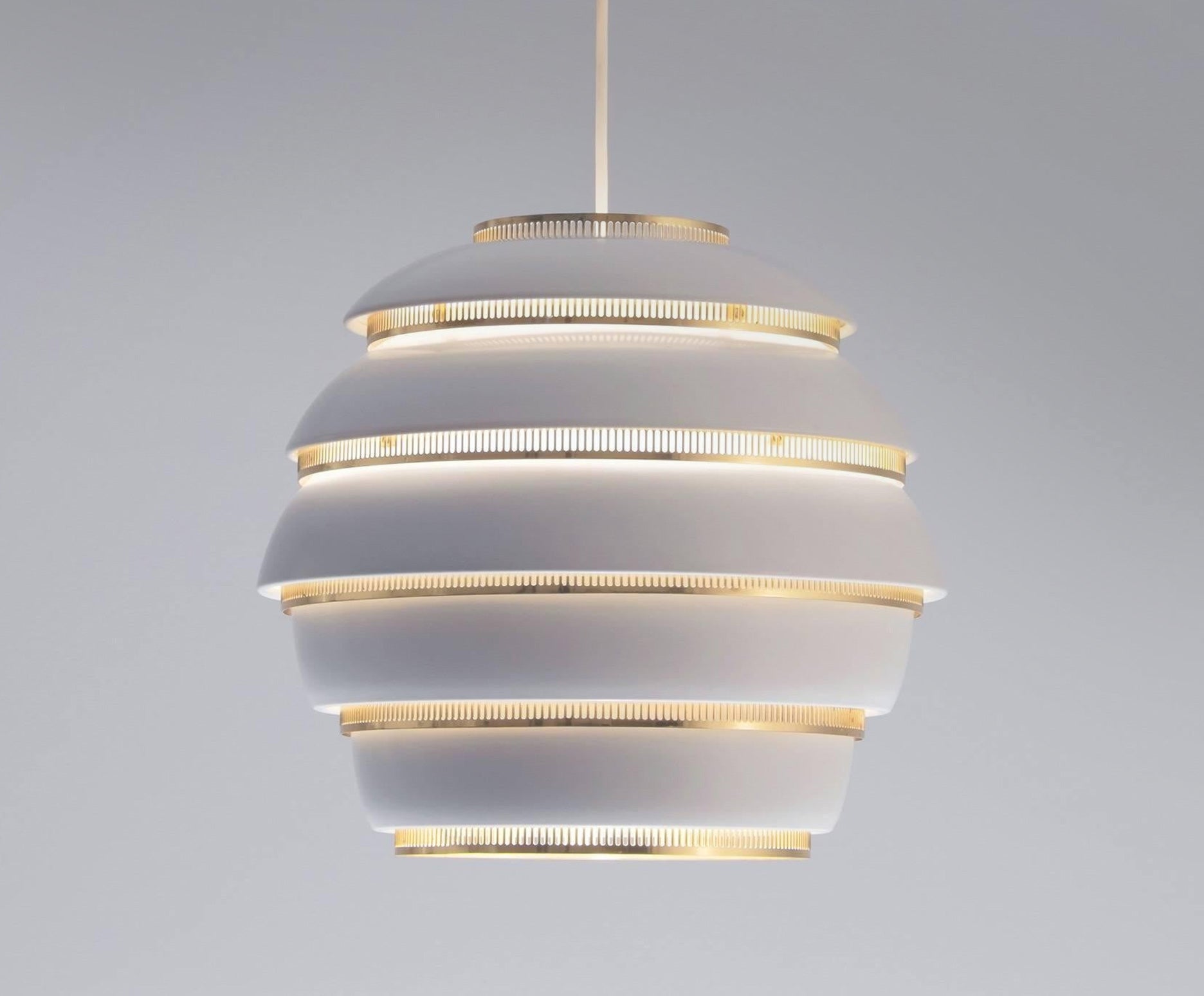 Iconic Designs
Beehive Pendant Light
About the Design
Nicknamed "Beehive" for its resemblance to a bee's nest, the Pendant Light A331 is among the most famous designs from revered Finnish architect and furniture maker Alvar Aalto (1898–1976). 
In 1951, Aalto won a competition to design the main campus of a research university in Jyväskylä, where he had spent much of his childhood. Aalto also operated his studio in the small Finnish town from 1923 to 1933, when he and his first wife, Aino, relocated to Helsinki. In designing eight buildings for the University of Jyväskylä, Aalto planned a campus that echoed the layout of a Greek acropolis — Jyväskylä residents referred to their town as the "Athens of Finland" for its education focus, and the architect took this comparison to heart, prioritizing open-air civic space and other innovations. And just as he and Aino designed the Paimio armchair and all other furnishings for their famed tuberculosis sanatorium project — a masterpiece of functionalism — Aalto also specified furniture and interiors for his structures in Jyväskylä. The Beehive pendant was introduced in 1953 as part of the commission.
The Beehive pendant light's elegant spherical shape is framed by five bands of handspun aluminum. But it's the perforated steel rings underneath this multipart "shade" that comprise the unsung hero of the pendant — they provide for a diffusion of light that gives the Beehive a soft glow. The fixture is still manufactured by Artek, the company Alvar and Aino helped cofound in 1935. Within its 13-inch diameter, the Beehive pendant light encompasses many of Alvar Aalto's most recognizable calling cards: reference to nature, sculptural form, thoughtful mechanics and overall warmth.
Alvar Aalto Beehive Pendant Light
Previously Available Items