Iconic Designs
Patchwork Mirror
About the Design
Combining brass, copper and pewter so that it takes the form of an irregularly welded collage may not seem like a sophisticated technique, yet it yielded a striking outcome in the Patchwork mirror designed by New Jersey-born Paul Evans (1931–87). The revered furniture maker, sculptor and master of the American Studio Craft movement designed this mirror as part of his 1960s-era Patchwork series for North Carolina manufacturer Directional Furniture.
Evans's Patchwork mirror is indicative of an evolution of his experimentation in silversmithing and sculpture since his days as a student at the Cranbrook Academy of Art and elsewhere. The emphasis on handicraft was also part of a larger trend in postwar American design that saw furniture makers reject industrial and mass-produced objects in favor of historic craft methods. As demonstrated in the patinated, rough and asymmetrical metallic surfaces that characterize some of his designs, Evans was additionally inspired by brutalism, and his Cityscape dining table — also for Directional — is an oft-cited example of brutalist design.
Evans was a pioneer in combining unusual materials and welding techniques to produce innovative cabinets, tables and more over the years. The Patchwork mirror was part of many similarly groundbreaking lines that he created for Directional — in fact, Evans opened a second workshop when his fruitful relationship with the manufacturer began to take shape. Bold and expressive, the series' unique mirror — the frame of which sees an incorporation of distressed, nailed-on copper and brass "patches" with hot-poured pewter accents — blurs the boundaries between sculpture and design, distinguishing the maker's hand-forged work from the very popular minimal and functional furniture of the era.
More Paul Evans Designs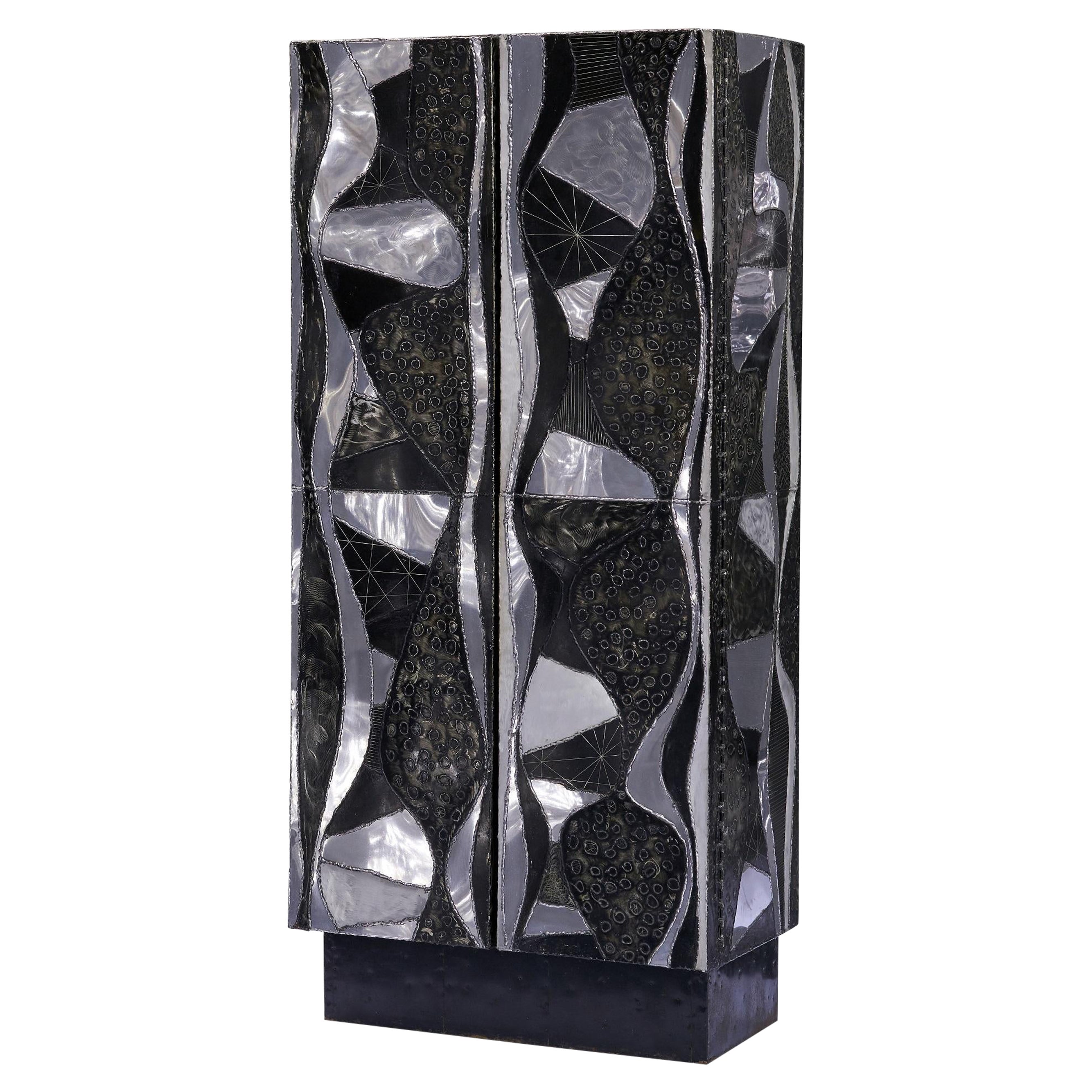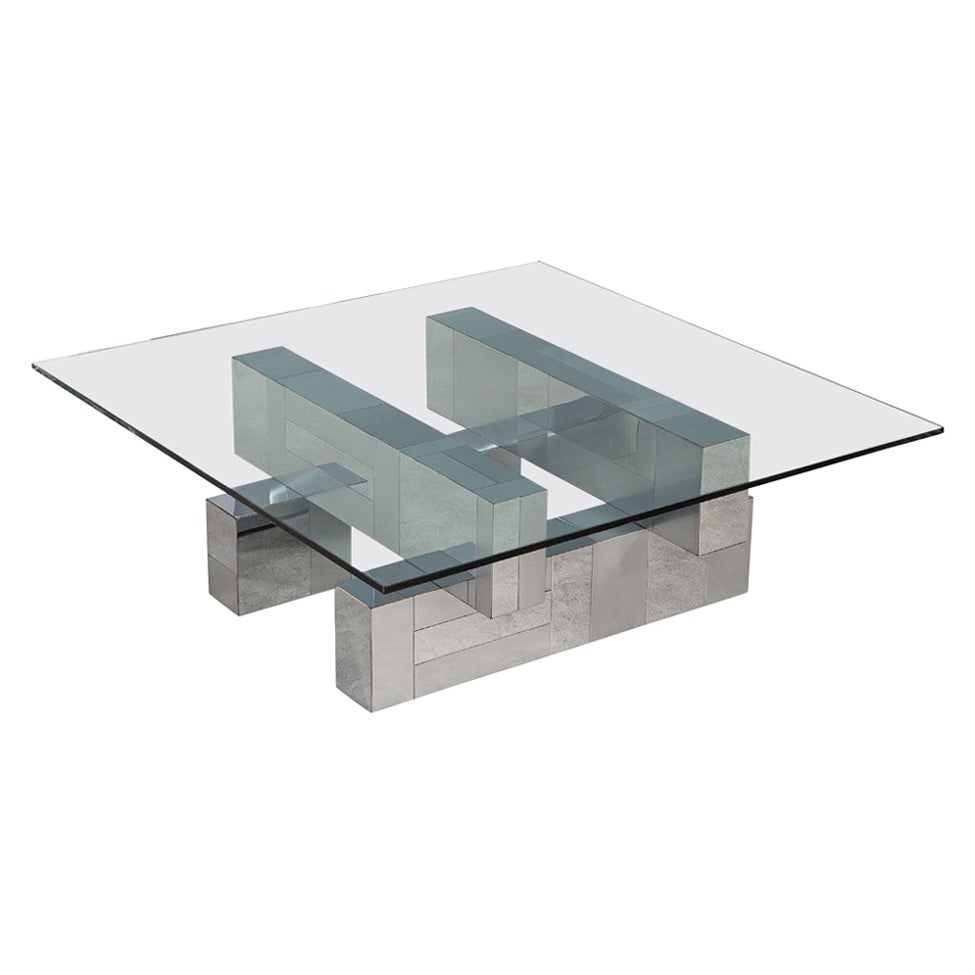 Materials
Metal, Chrome, Wood, Glass
Shop All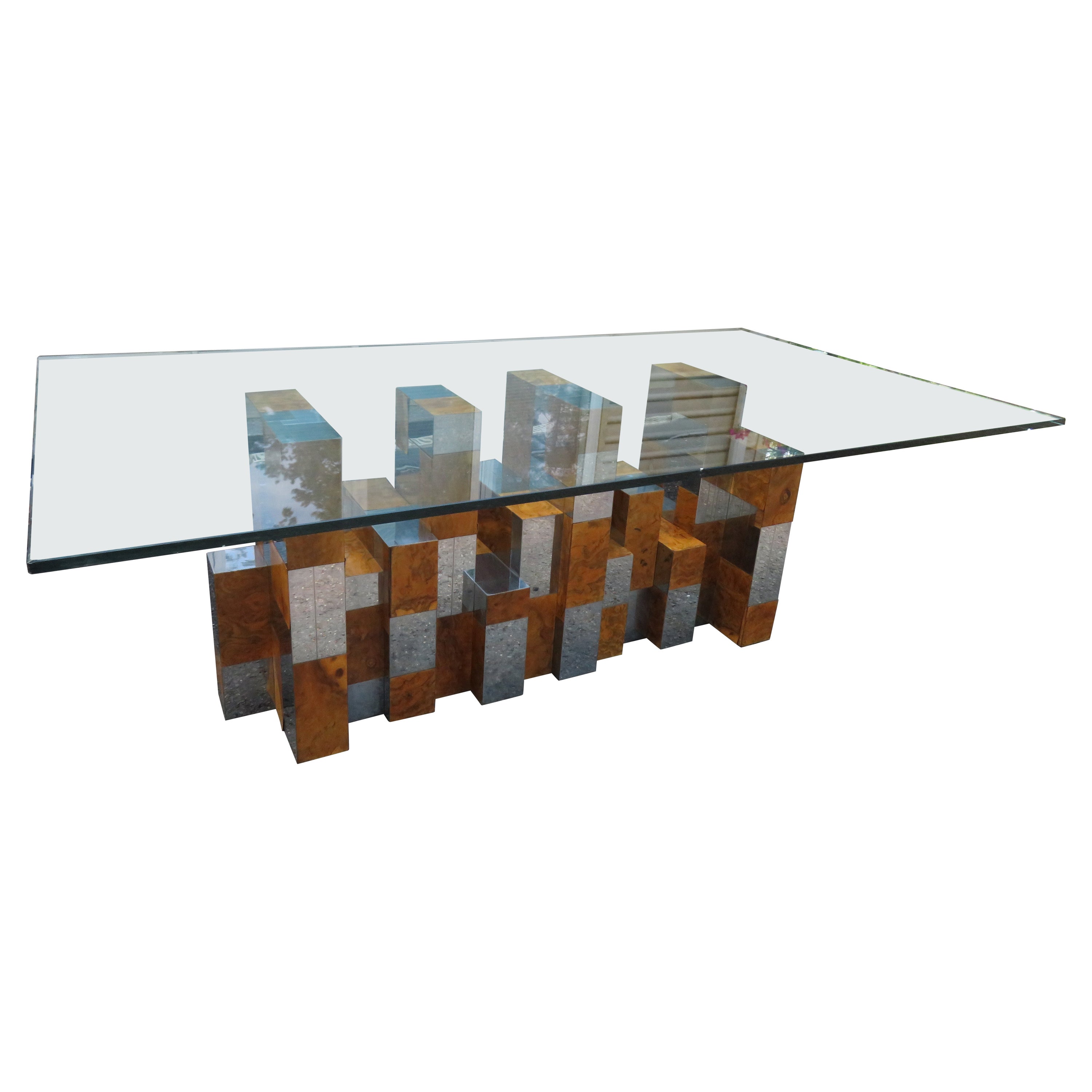 Materials
Wood, Metal, Chrome, Burl, Glass
The Cityscape dining table created by artist, sculptor and furniture designer Paul Evans (1931–87) is one of the most recognizable examples of brutalist design. Evans, whose favored material was metal, is best known for his 1970s contributions to the American Studio Craft movement as well as his breakthroughs in brutalism. In the early 1950s, Evans studied at Philadelphia's Textile Institute and then at the Rochester Institute of Technology and Michigan's Cranbrook Academy of Art, which has ...
Shop All