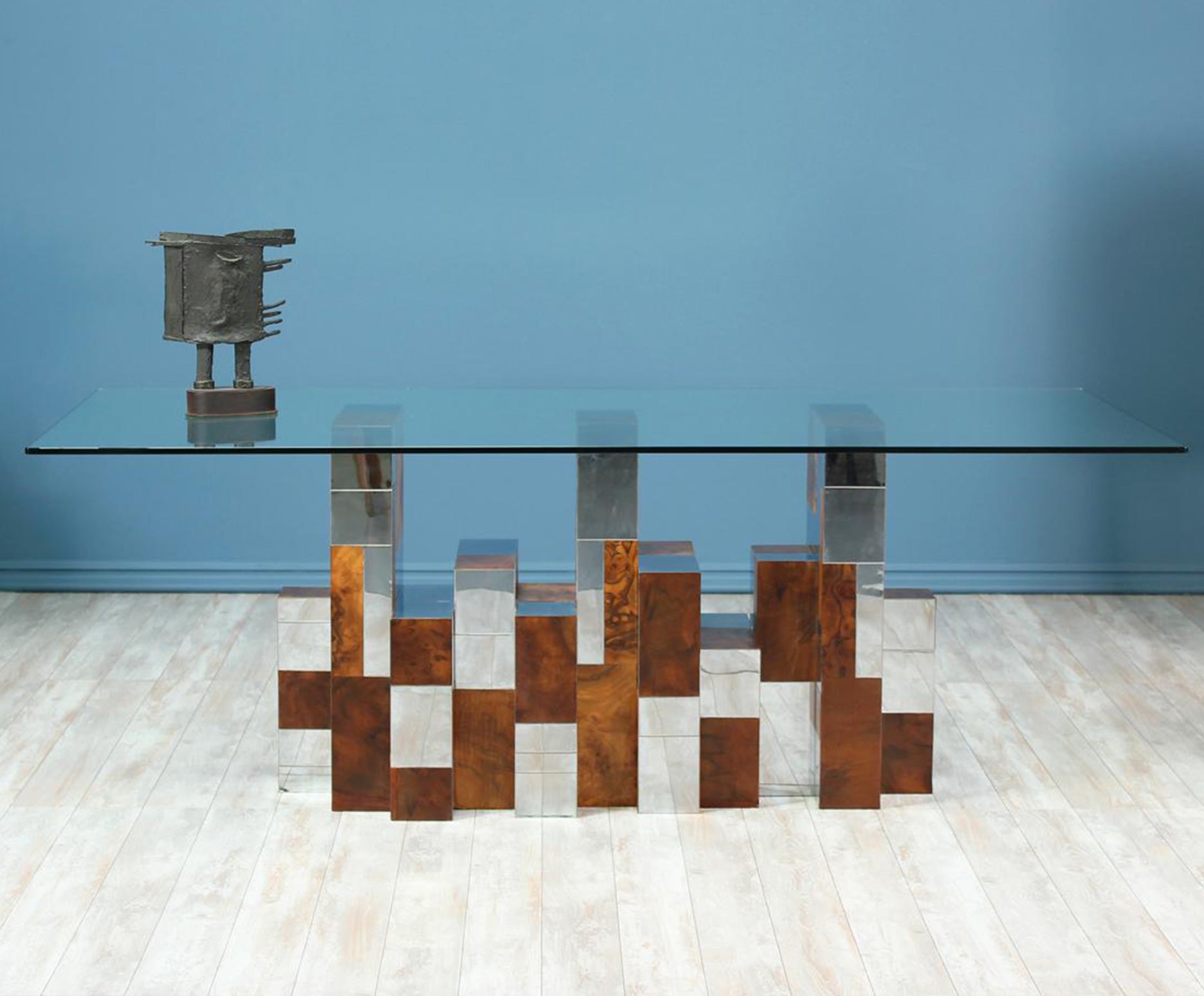 Iconic Designs
Cityscape Dining Table
About the Design
The Cityscape dining table created by artist, sculptor and furniture designer Paul Evans (1931–87) is one of the most recognizable examples of brutalist design. Evans, whose favored material was metal, is best known for his 1970s contributions to the American Studio Craft movement as well as his breakthroughs in brutalism. In the early 1950s, Evans studied at Philadelphia's Textile Institute and then at the Rochester Institute of Technology and Michigan's Cranbrook Academy of Art, which has counted among its students and faculty Charles and Ray Eames, Florence Knoll, Eero Saarinen and many more towering design figures.
Later in the decade, Evans moved to New Hope, Pennsylvania, not far from the Bucks County town in which he was raised, and joined with woodworker Phillip Lloyd Powell in a decade-long partnership. Evans and Powell collaborated on a significant series of pieces, often procuring discarded wood from furniture maker George Nakashima, who had a neighboring studio. In 1964, Evans teamed with North Carolina manufacturer Directional Furniture, for which he designed classic lines, including the 1970s-era Cityscape series, which in addition to the dining table, included a coffee table, floor lamps, a credenza and more. 
Although based in Pennsylvania, Evans found the inspiration for his Cityscape dining table in New York City's crowded skyline — specifically, in the Art Deco office buildings and stately spires. Beneath the piece's beveled glass tabletop, in a base fashioned from brass, chromed steel and walnut burlwood, Evans's decorative clusters of boxy forms echo Manhattan's blocky building tops and wealth of window glass. It's clear that the Cityscape series has roots in Evans's affinity for urban landscapes, but the line's sculptural attributes rendered the work outlandish in modest living spaces — so much so that a Directional print advertisement characterized the designs as "startling." 
Paul Evans Cityscape Dining Table
Previously Available Items
More Paul Evans Designs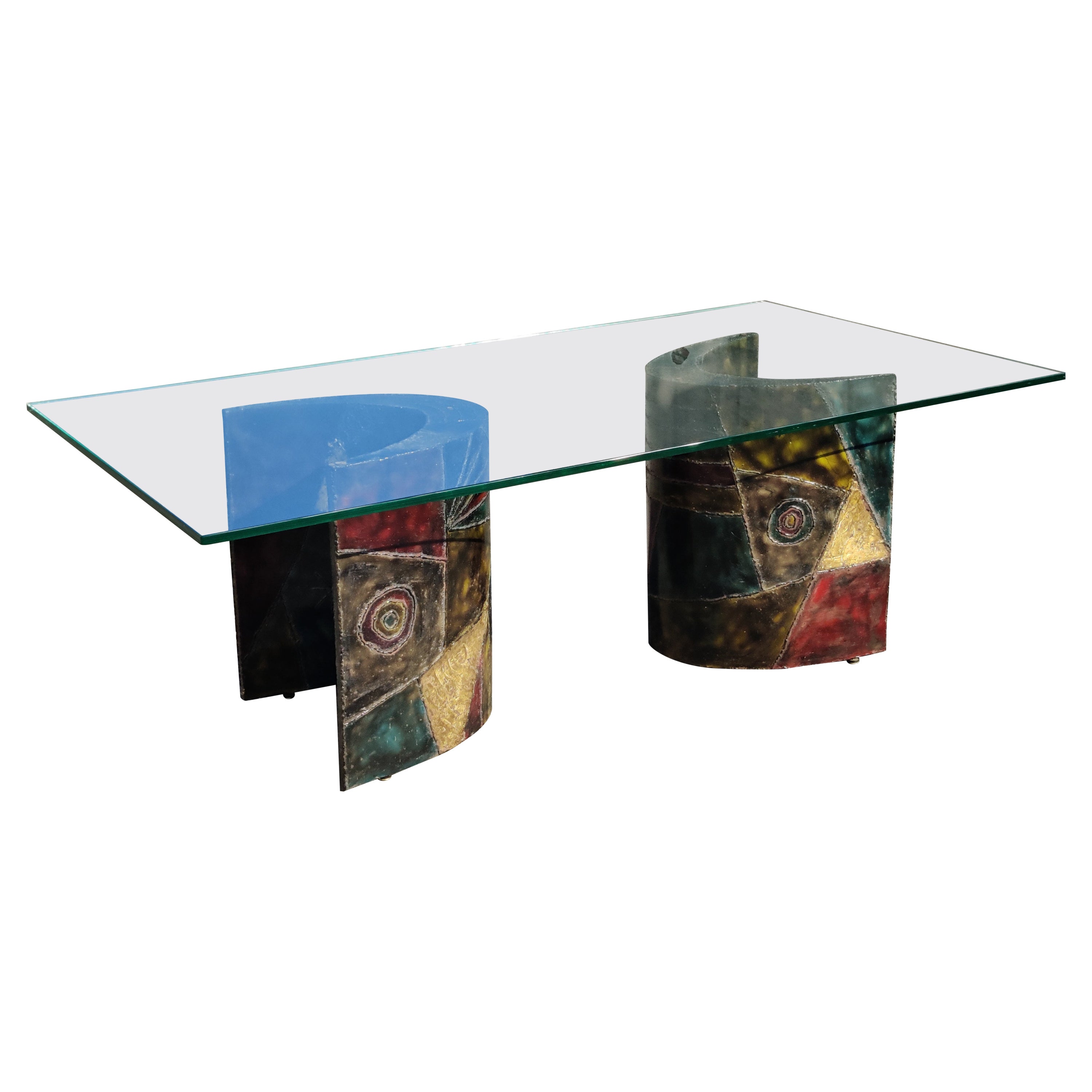 Materials
Metal, Copper, Brass, Pewter, Wood, Bronze, Steel, Stone
Styles
Brutalist, Mid Century Modern
Shop All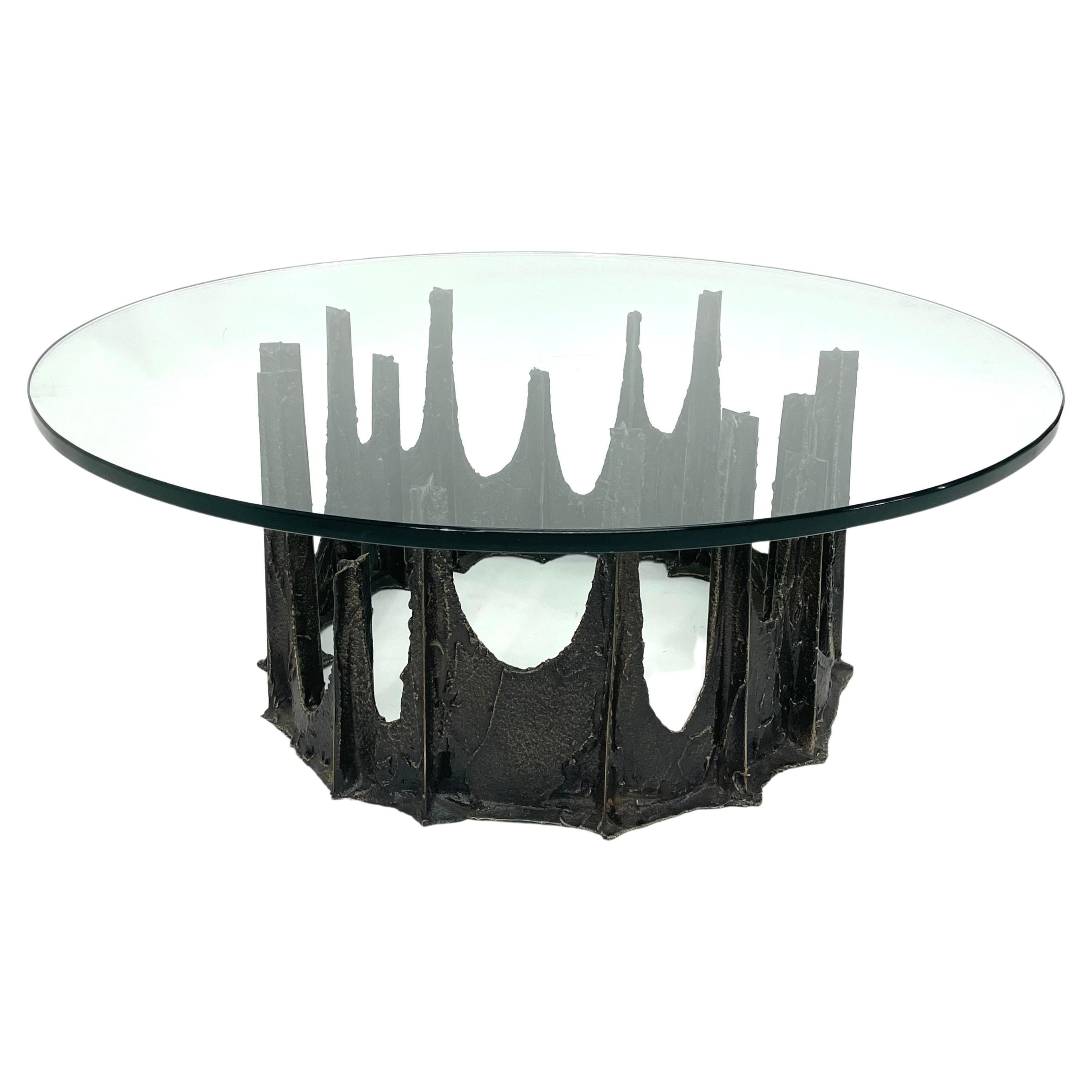 Materials
Bronze, Metal, Glass, Organic Material, Resin
Shop All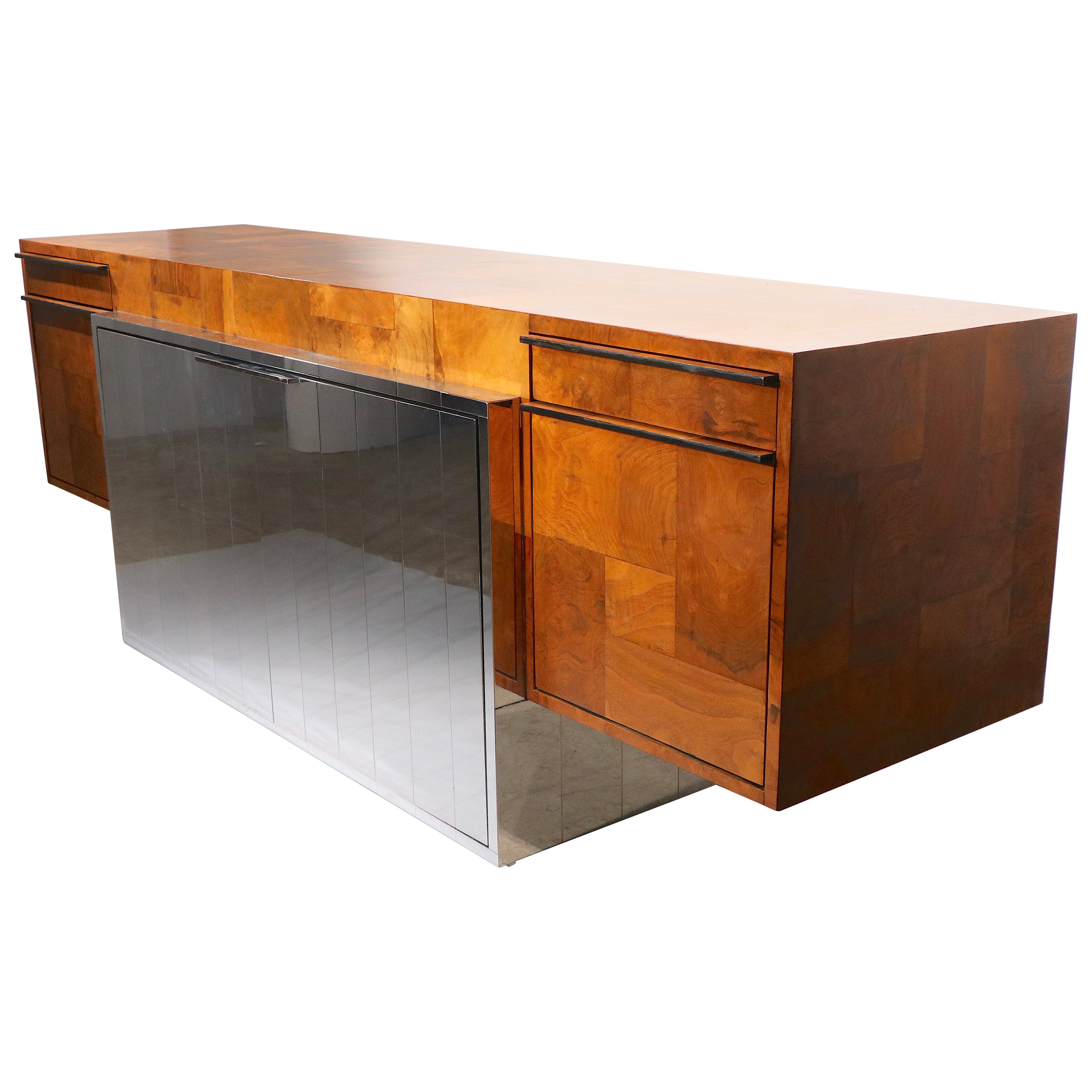 Materials
Metal, Wood, Burl, Steel
Styles
Brutalist, Mid Century Modern
Sculptural and tastefully decorative, Paul Evans's Patchwork cabinet is an audacious exploration of the several styles for which the furniture maker is known. A sideboard that Evans (1931–87) produced for Directional — a North Carolina furniture manufacturing company that became the catalyst for some of Evans's most well-known designs — the cabinet's clean lines and simple silhouette belie the maker's mid-century influence, while its rough-hewn texture and traditional craftsmanship are nods t...
Shop All