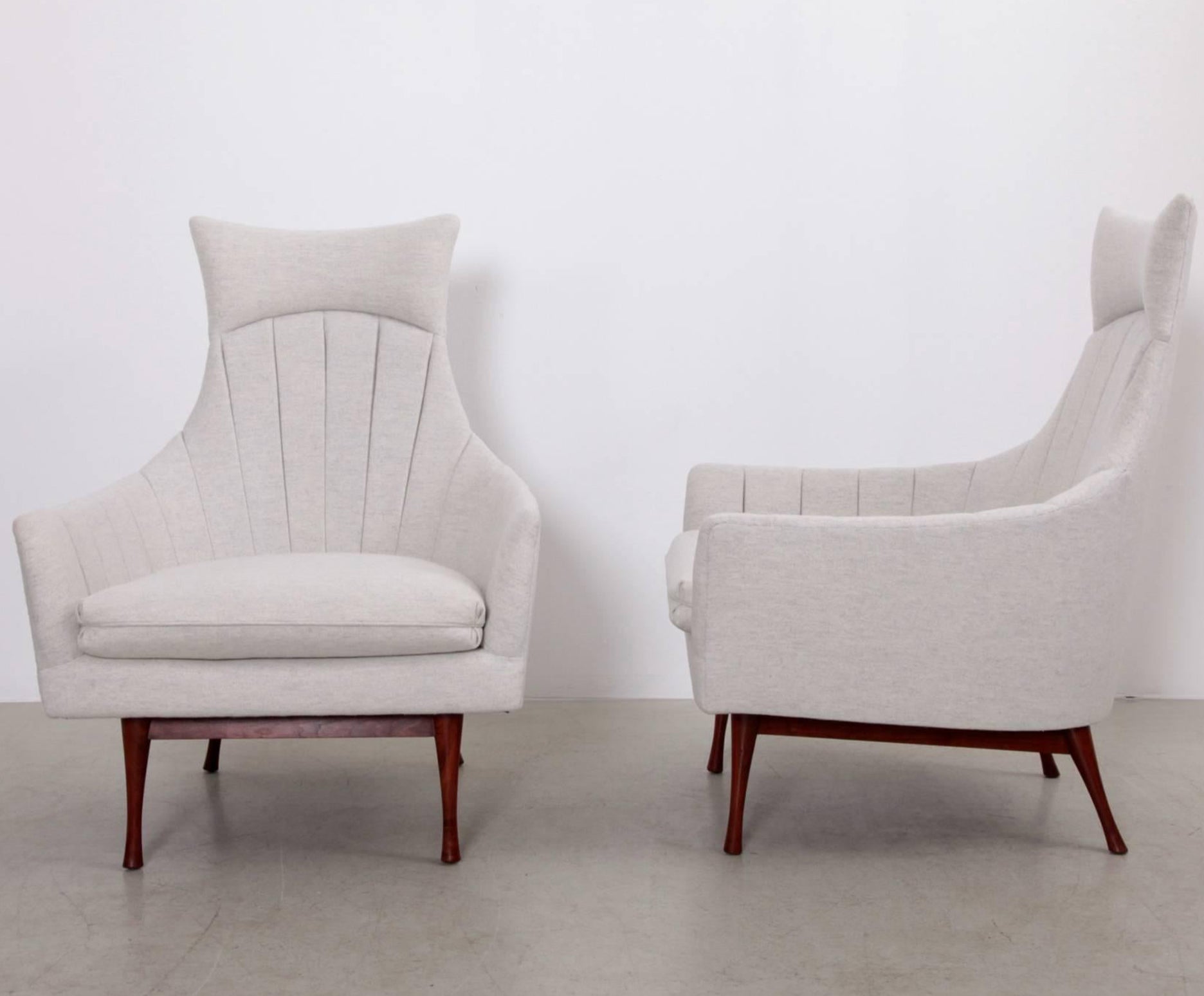 Iconic Designs
Symmetric Group Lounge Chair
About the Design
While a lot of mid-century-era furniture has attributes we describe as "futuristic," others, like the Symmetric Group lounge chair — as well as the collection's sofa — are demonstrably modern interpretations of traditional aesthetics.
For this 1962 chair, Massachusetts-born furniture maker Paul McCobb (1917–69) was inspired by the art and design found in New England — such as classic Shaker furniture, which prioritizes function over form, displays a handcrafted quality and was itself a pared-back version of much older designs. This was a radical departure from the design decisions of his contemporaries, many of whom instead cited Europe and Asia as being influential on their work. The Symmetric Group lounge chair, which McCobb designed for Widdicomb, features turned walnut legs and a seat with a tall back; the seat is comfortable and practical, featuring very little ornamentation, save for velvet upholstery.
A five-time recipient of MoMA's Good Design Award, McCobb was best known for his furniture, but he actually got his start in the art world, studying painting at the Vesper George School of Art in Boston. His design career began after a move to New York City, where he secured a job as a decorating consultant at Martin Feinman's Modernage Furniture. He would go on to create not only furniture, but also radios and televisions. While his Symmetric Group lounge chair isn't the most recognized of his works — that distinction belongs to his Planner line for Winchendon Furniture Company — it does showcase the designer's simple, sculptural aesthetic.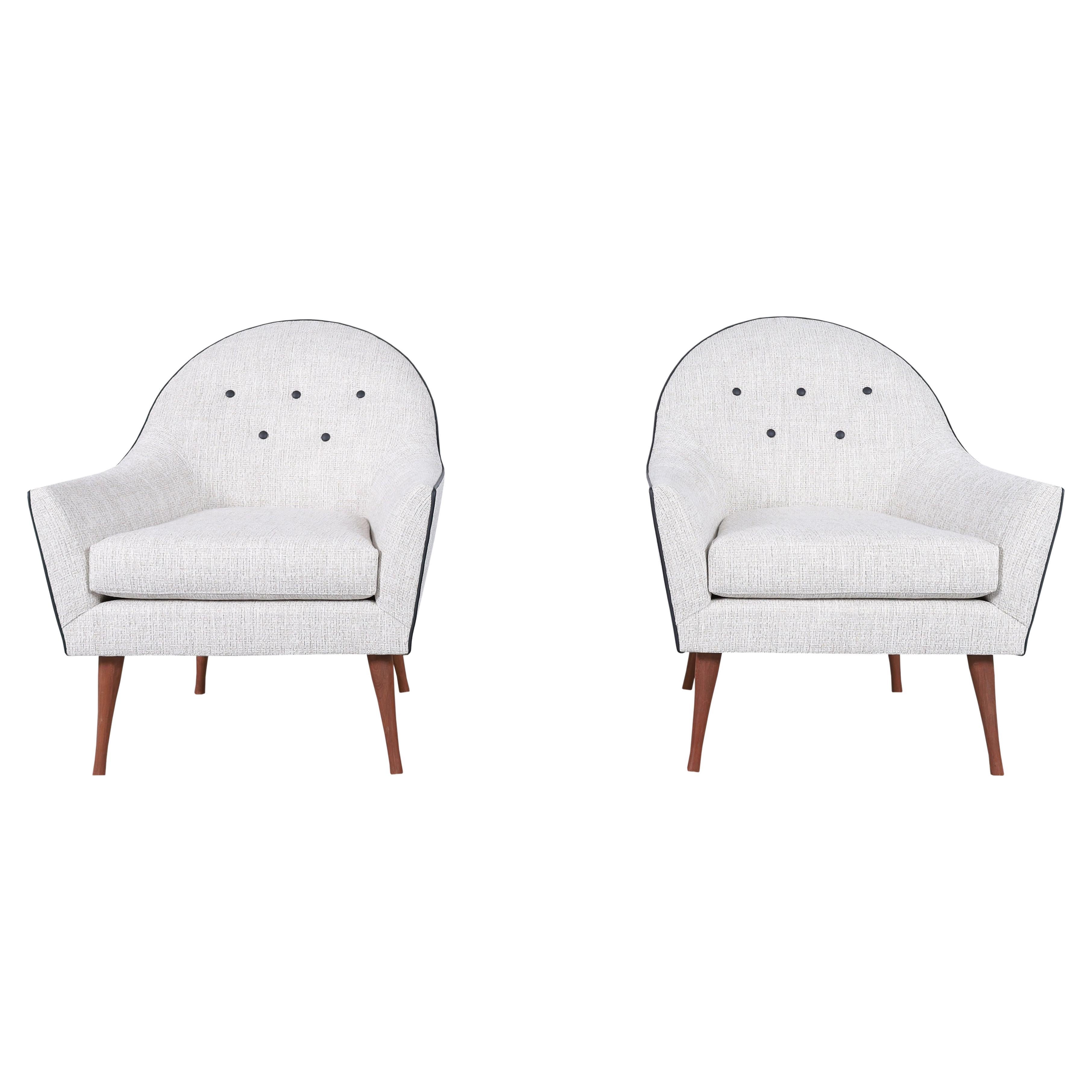 Symmetric Group Sofa
More Paul McCobb Designs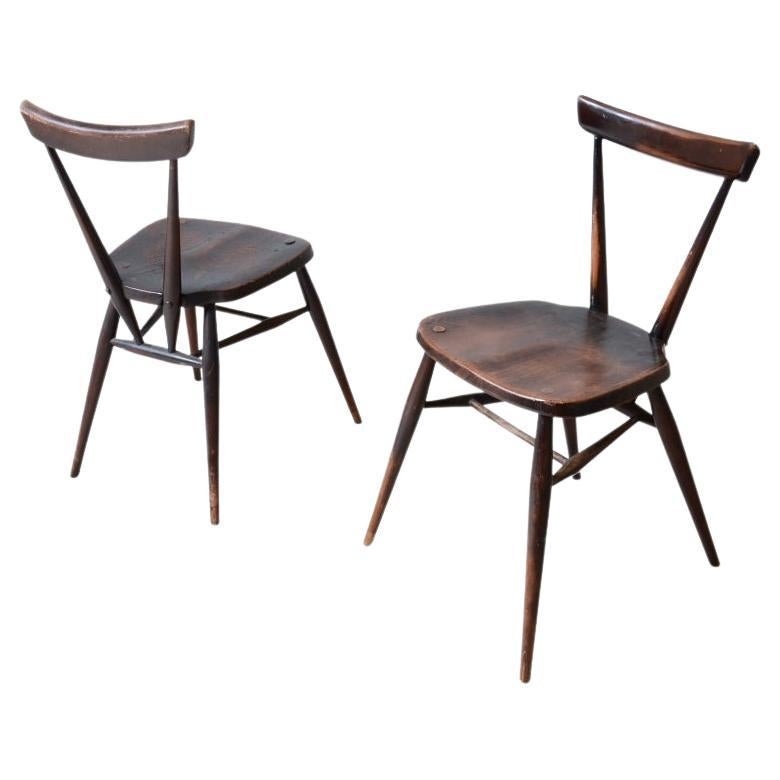 Paul Mccobb Origami Chair
Paul Mccobb Origami Chair
Materials
Metal, Fiberglass, Plastic
It's universally known as the Origami chair — a moniker that references the long tradition of delicate paper-folding art that was popularized in Japan. Originally, however, the intent was to create seating that was exceptionally strong.Promoted under its official name in a Directional Furniture brochure as sturdy enough for "extraordinary conditions" and "eminently suited to hard wear," the Faceted Form chair in 1959 was the creation of Paul McCobb (1917–69), one of America's most prolific mi...
Shop All